Welcome to the second call for applications for Spotlight Sessions. Santuri East Africa is seeking innovative, emerging East African artists to showcase at the Santuri Salon between September 2023 and January 2024. This opportunity is particularly for artists who thrive willing to experiment, challenge conventions, and create sounds that defy categorization.

If you are a musician, band or collective who thrives outside of the mainstream and are committed to forging new paths in music, we want to hear from you.

The Spotlight Sessions showcases at Santuri Salon will provide an intimate, engaged audience for you to test out your latest creations or artistic concepts.

We welcome acts of all genres, from afro-fusion, experimental, electronic, to noise, rock, and beyond!

The Spotlight Sessions are particularly interested in projects that address or relate to some of the following themes:



The intersection of technology and tradition
African culture and identity
Community, connectedness, or cross-cultural collaboration
Pressing issues such as Artificial Intelligence (AI), climate change, social inequality etc
Combinations of art disciplines with a strong musical component


Here are some examples:


Live performance of a new release, involving different performance tools
Interactive DJ set or deep dive into a micro genre / theme
Immersive sound art installation
Live 'pirate radio' takeover
Improvised modular synthesizer performance
Reusing folkloric practices in innovative ways


Who can apply?


New and emerging East African musicians based in the region
Participants of 18 years and over
Non-male/queer artists strongly encouraged to apply
Groups of not more than 3 artists
The first 4 Spotlight Sessions took place between May and August 2023. Check out the previous shows below to discover the kind of artists who were successful. If you applied before and weren't selected, feel free to apply again.


Support:


Performers will receive a nominal performance fee from Santuri of

KES 15,000

.
Santuri will provide sound and lighting for the show.
Santuri will provide time and space for rehearsals.
Selected acts will be promoted across the Santuri East Africa platforms (newsletters, website, radio shows, social media).
A space will be allocated at the Santuri Salon for showcasing artists to sell their merchandise.



Timeline:


Submit your application by

30th September 2023

.

Eligible applications will be reviewed by the Santuri Curation Committee.

All applicants will be notified of their status via email.

Only complete applications submitted via the online form below will be considered.
We look forward to hearing from you.

The "Spotlight Sessions" is supported by a grant from Ignite Culture: ACP-EU Culture Programme (Eastern Africa).
This fund is being implemented by HEVA, in partnership with the British Council Kenya with the financial contribution of the European Union, and with further support from the Organisation of ACP (African, Caribbean and Pacific) States. It is part of the global ACP-EU Culture Programme.
Spotlight Sessions : mphilo
Thursday 27th July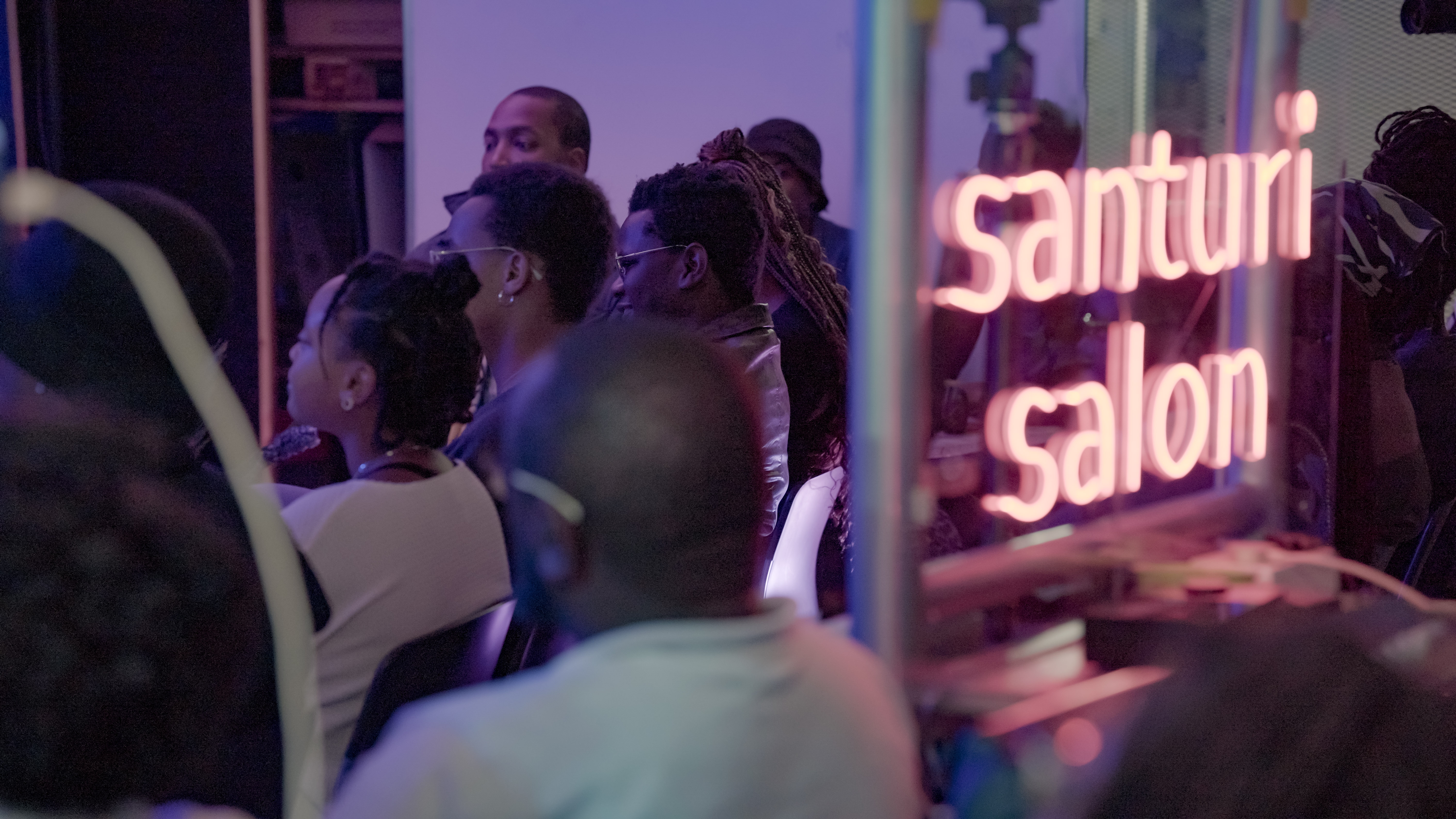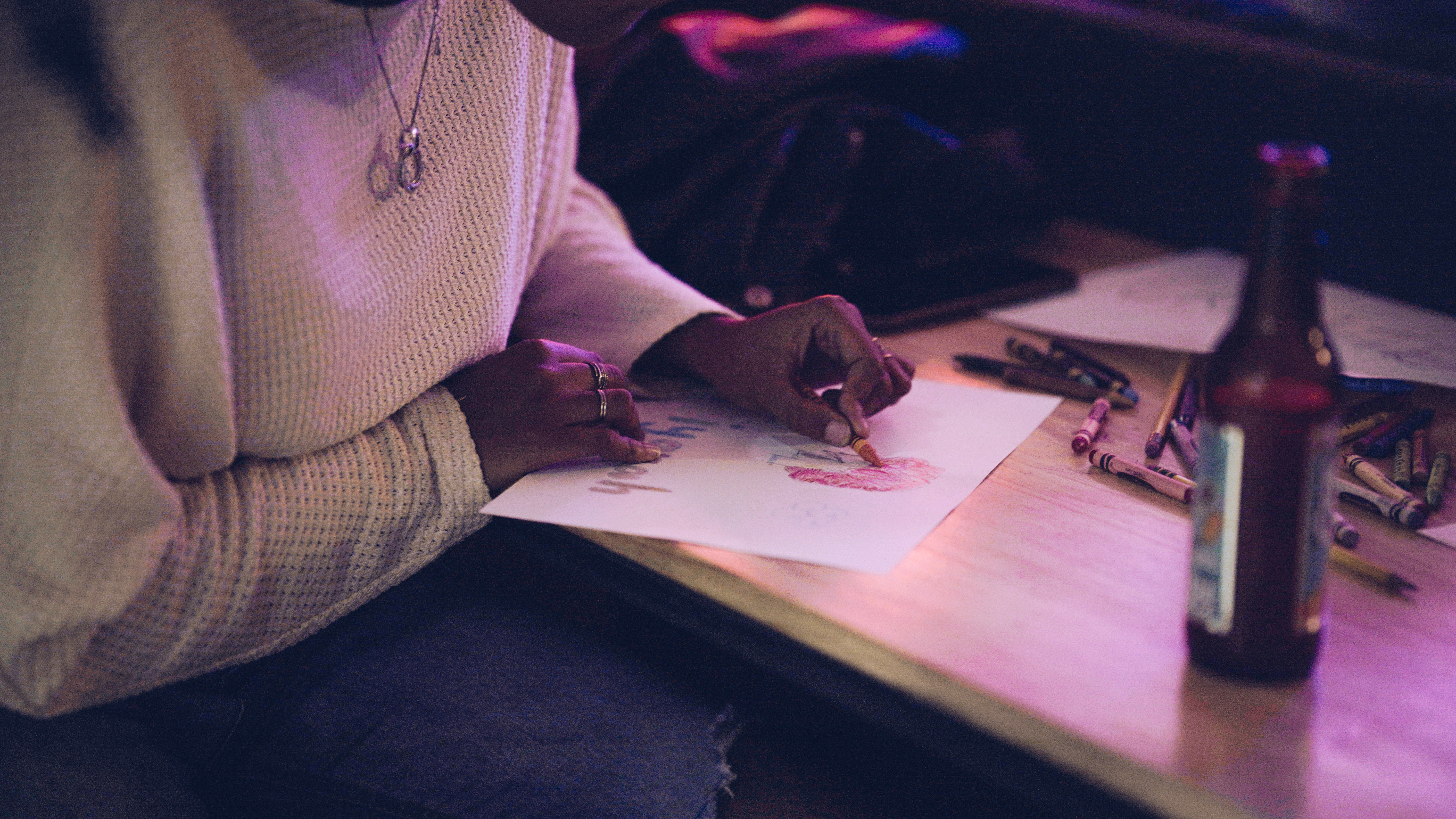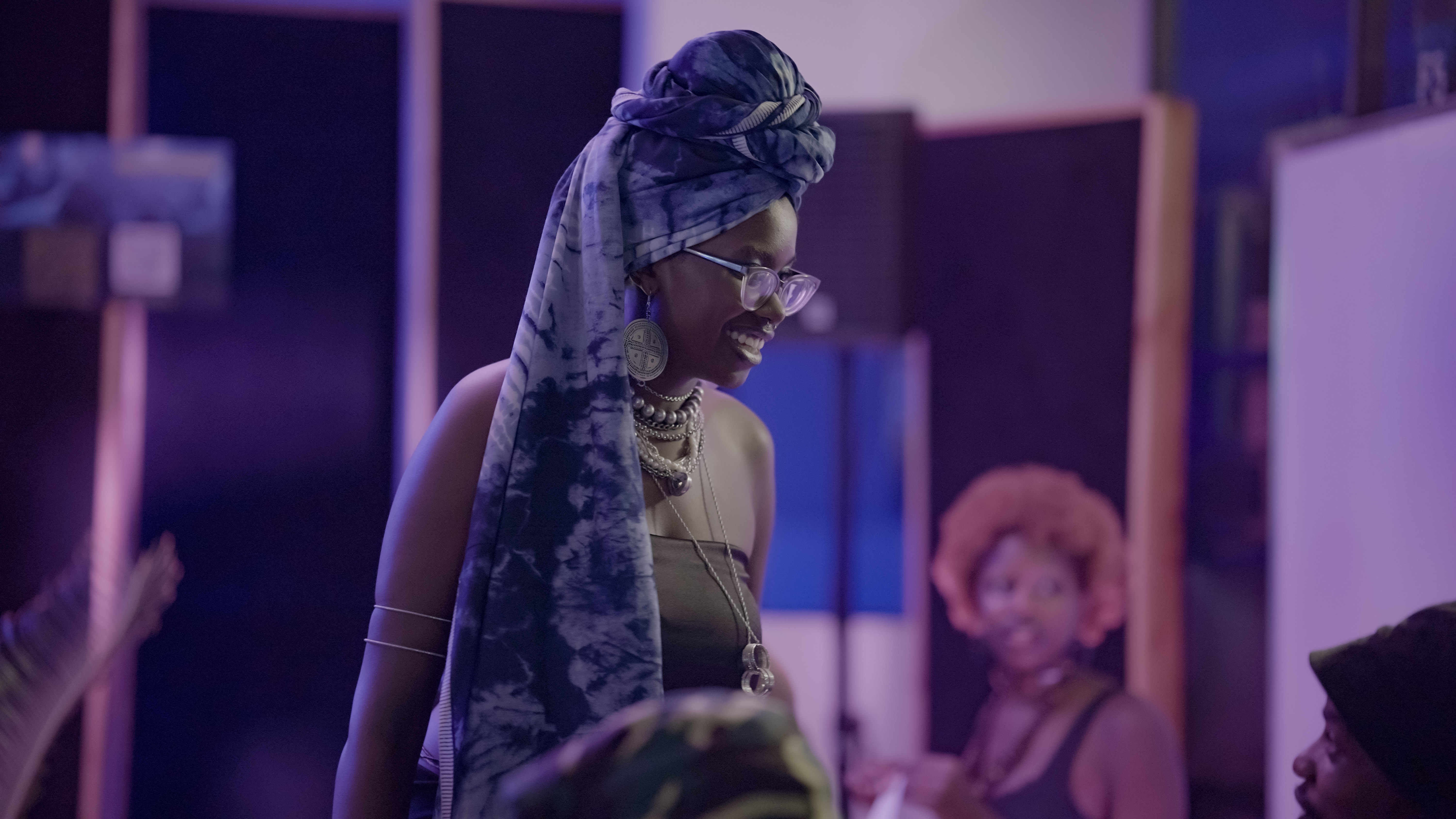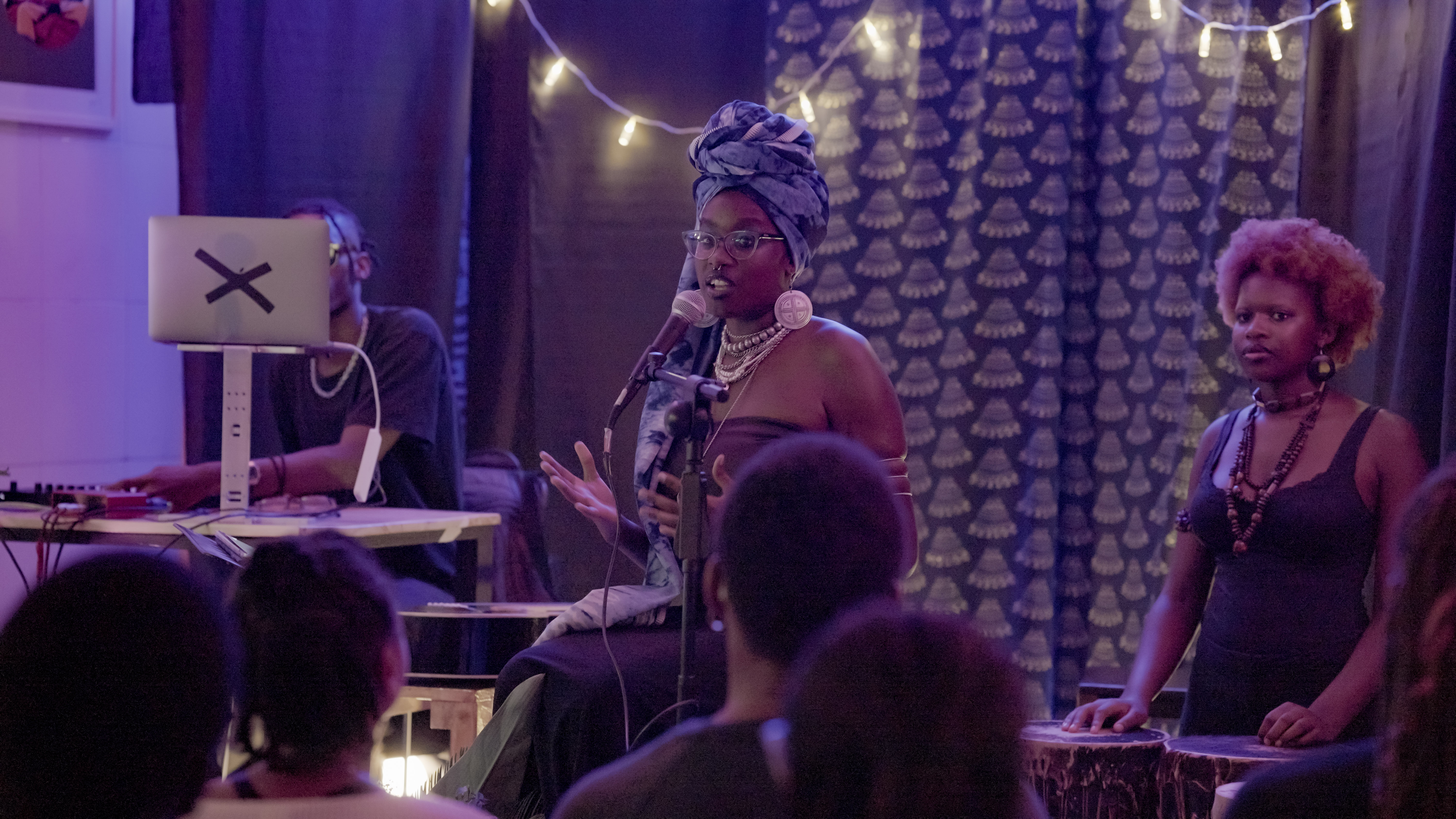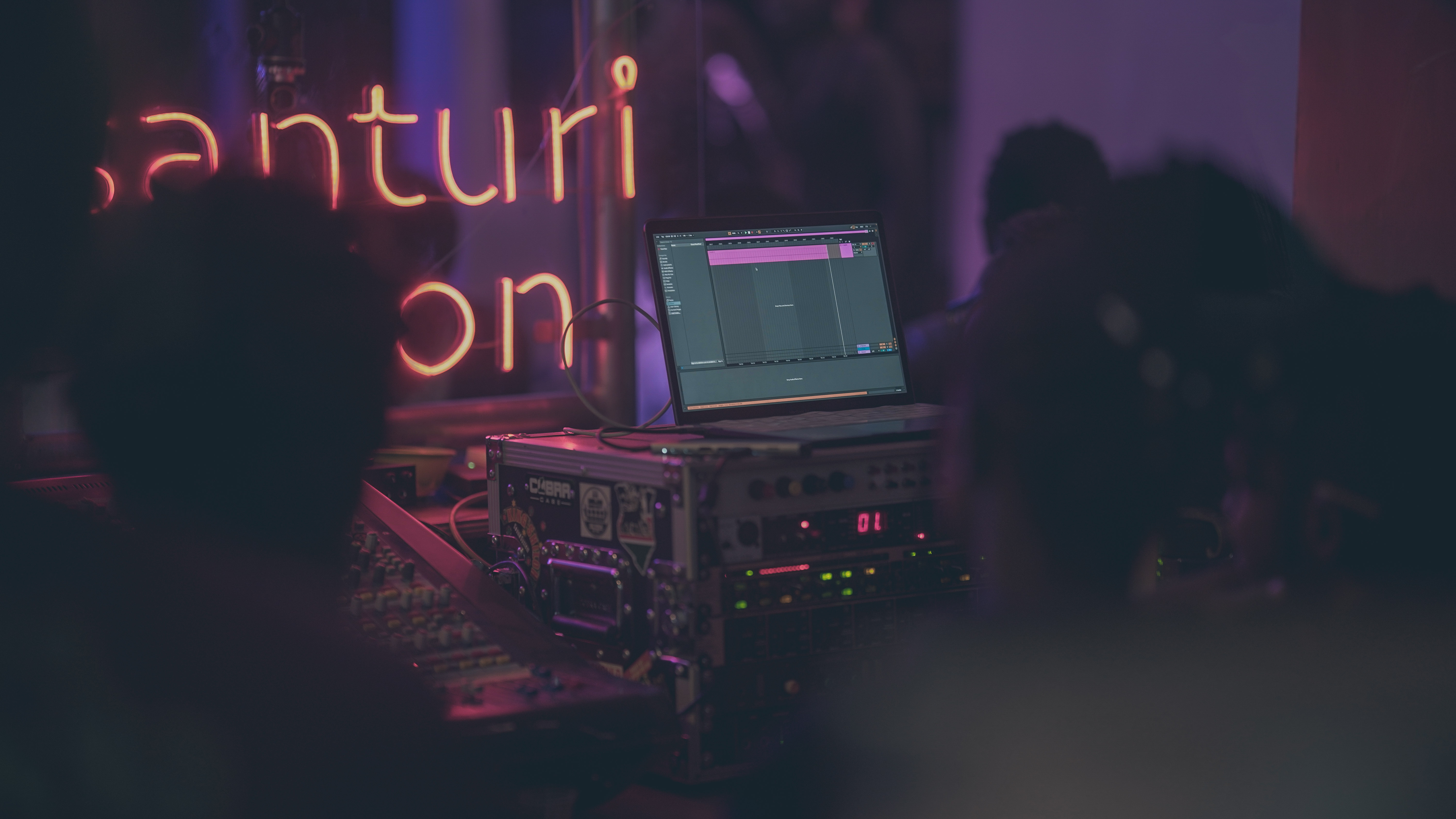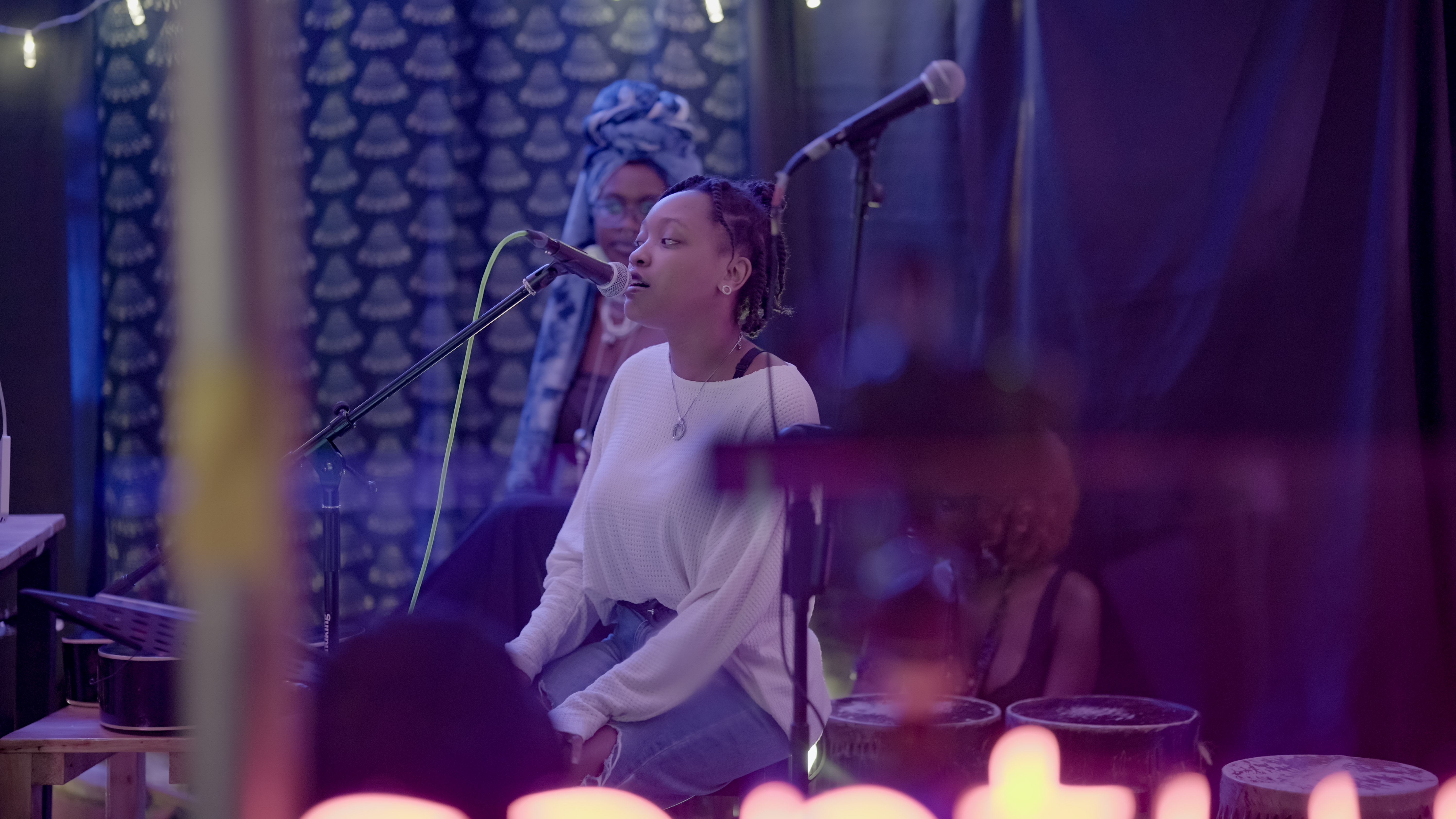 The third Spotlight Sessions was a unique family affair. Kenyan storyteller mphilo performed never-heard-before tracks alongside her sisters on drums and vocals, while MR LU* looped it all up on Ableton. The eager audience enjoyed her soulful singing, spoken word, nyatiti sounds and even composed two original tracks together during the exceptional event.



Spotlight Sessions : Nduta
Thursday 29th June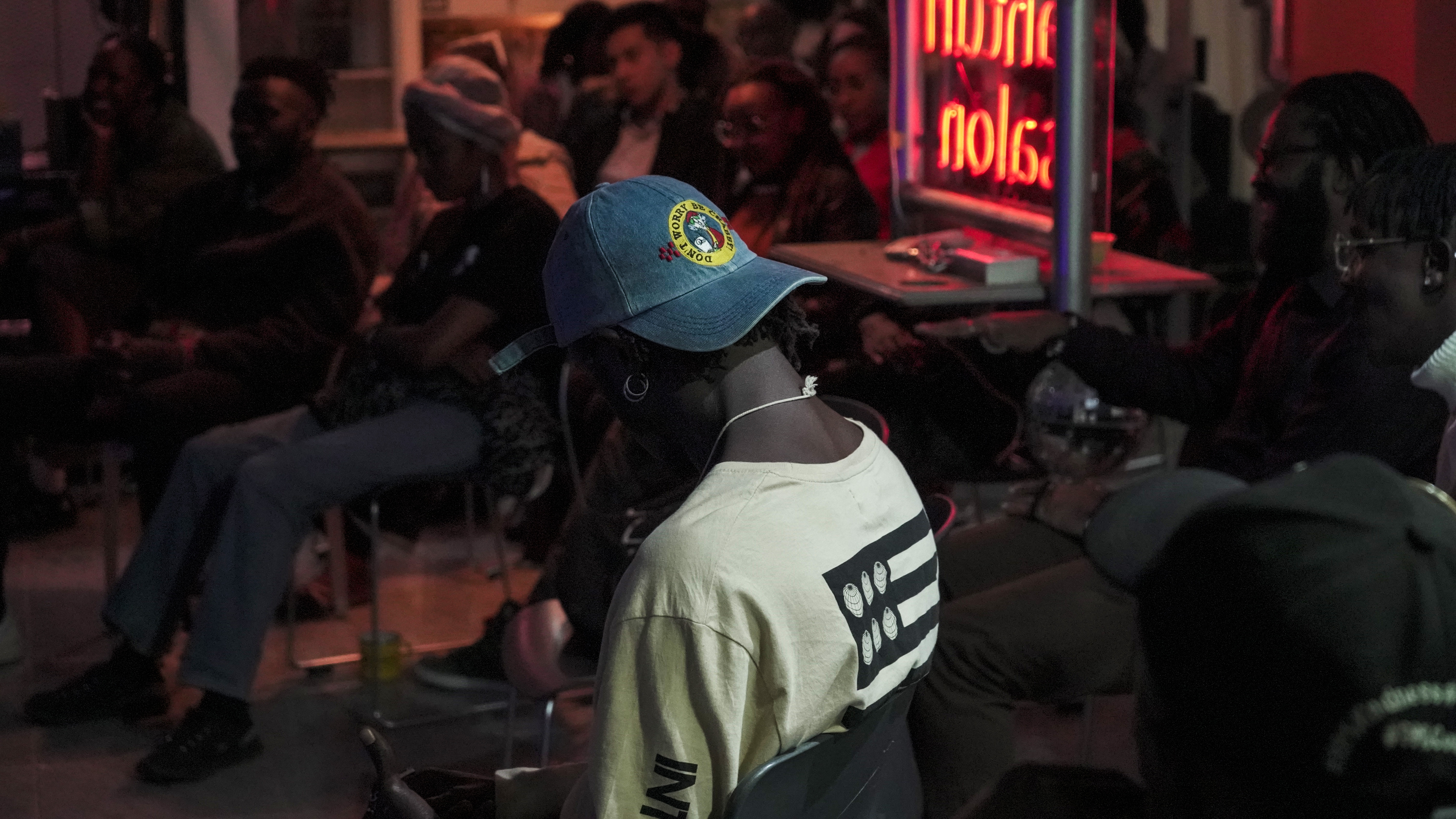 The second Spotlight Sessions artist Nduta stole both the show, and the audience's hearts.
Accompanied by talented Kenyan musicians Sam100 on Ableton Live, Mango on guitar and Cee Jr on choreography, Nduta delivered a remarkable and innovative set, showcasing a beautiful blend of genres. Her ethereal vocals and undeniable stage presence left a lasting impression on everyone who witnessed her performance.
Here's some events that toom place at the Santuri Salon.
Spotlight Sessions: ICHA

Thursday 25th May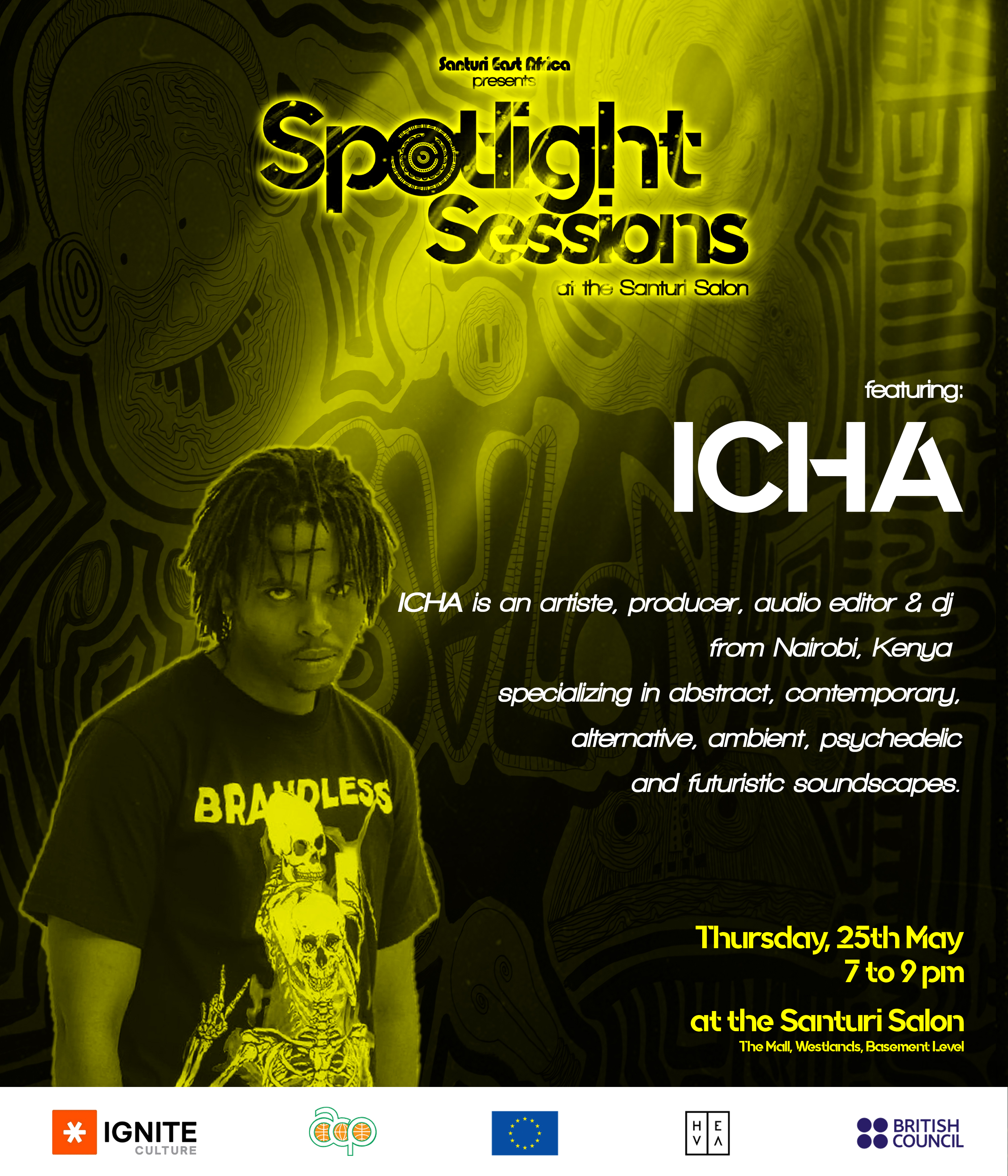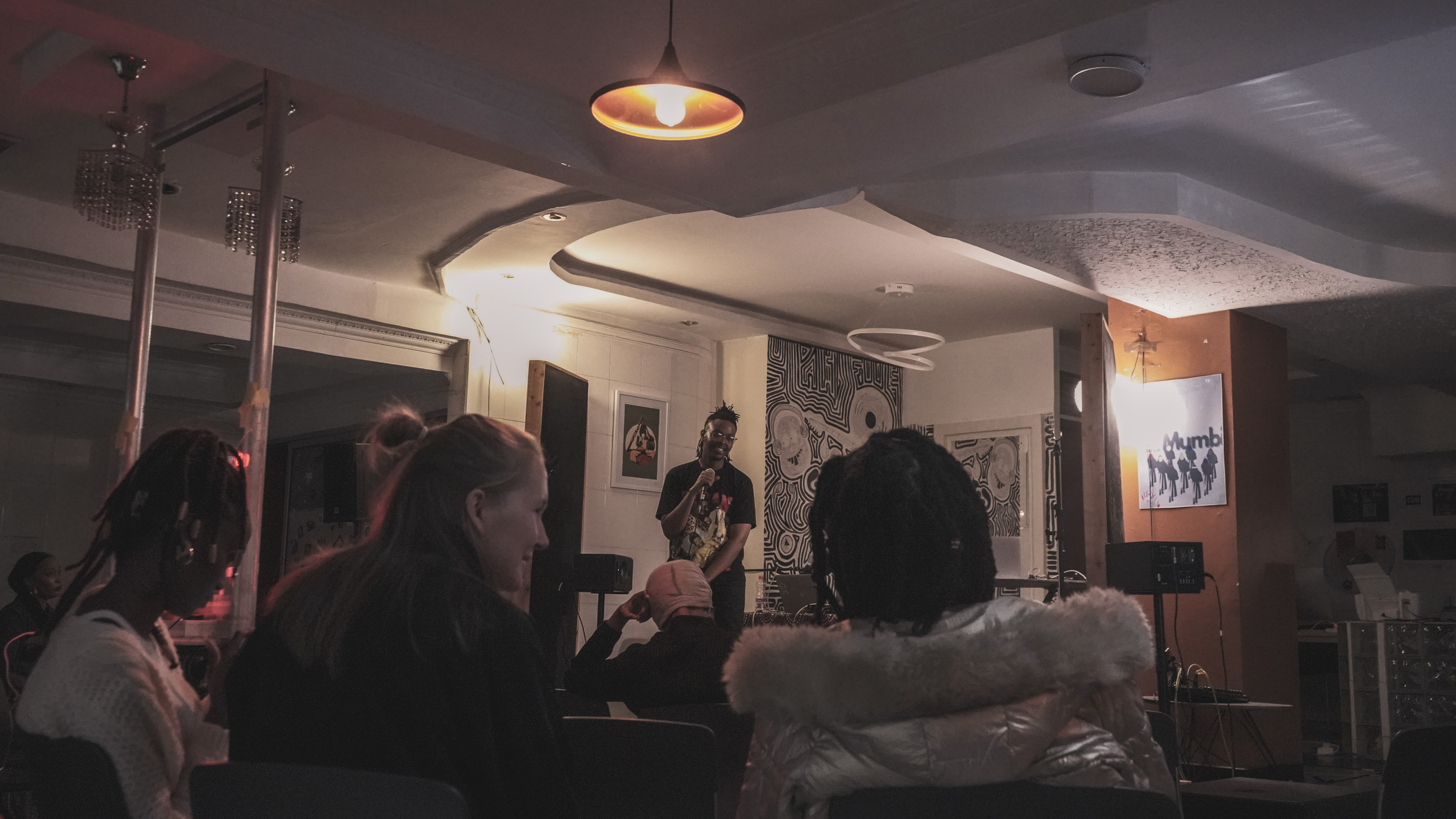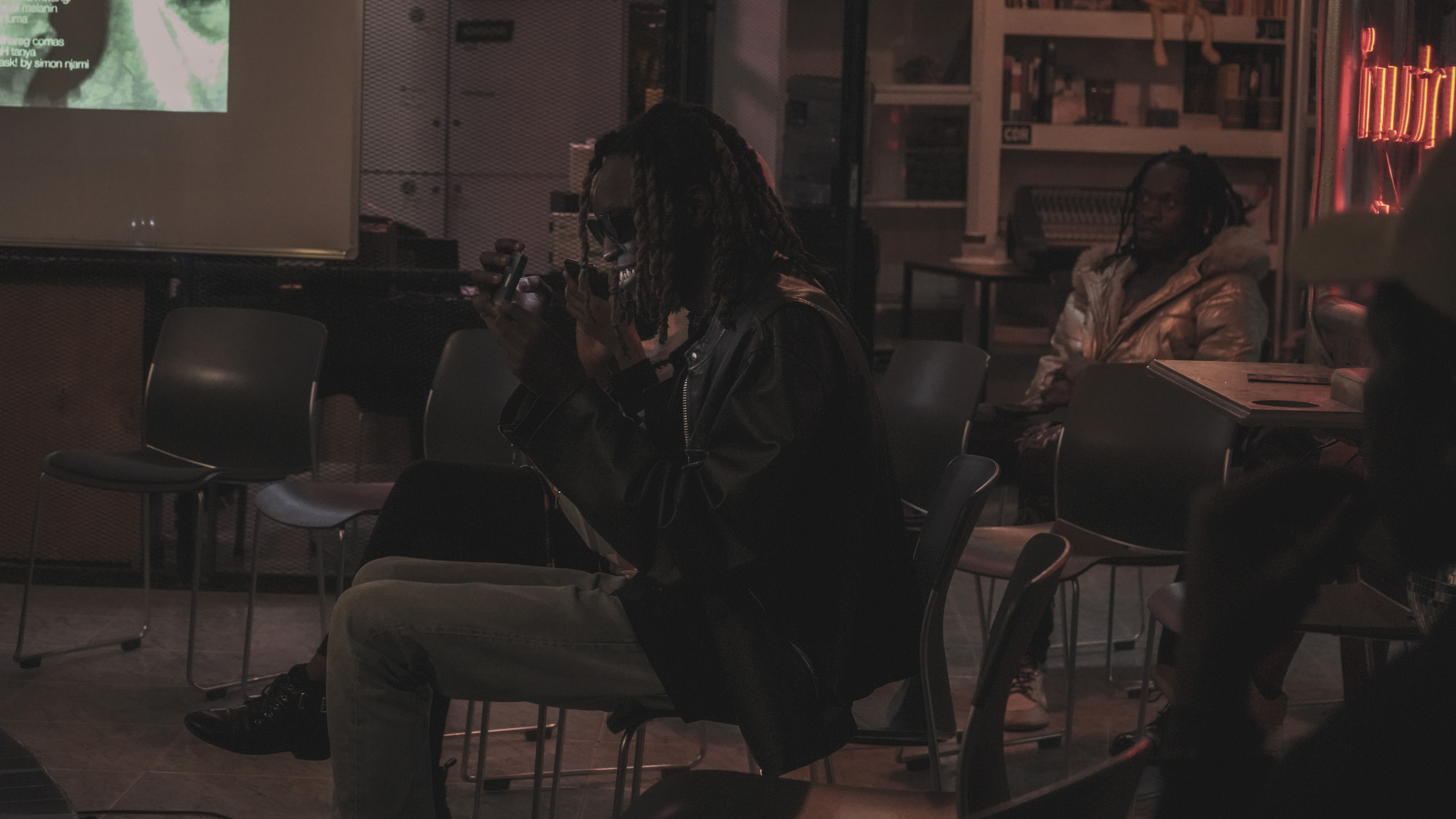 At the inaugural Spotlight Sessions at The Salon, the spotlight shone on Kenyan alternative artist ICHA. In a captivating and interactive session, ICHA demonstrated his talent by recording a trap song live and performing his finest tracks, with the help of Xens from The East. This groundbreaking event laid the foundation for future Spotlight Sessions, promising more exceptional musical experiences to come.