Developing the next generation of music teachers
With the continued support of Goethe-Institut and GIZ, we developed the Train the Trainer program (TTT) – designed to enhance and refine our teaching methodology as we went into the first Advanced Course.
As Santuri, we realised that although we have an incredibly talented pool of artists and industry leaders, most of our community had no formal teacher training. Our formative experiences in the education system had been challenging, at best. As such, we reached out to our friends at
Catalyst Institute
in Berlin to provide detailed guidance and training on adopting a new model for our teaching and courses.
Our approach now follows the Project-Based Learning method, in which students gain knowledge and skills, and investigate authentic, engaging, and complex questions.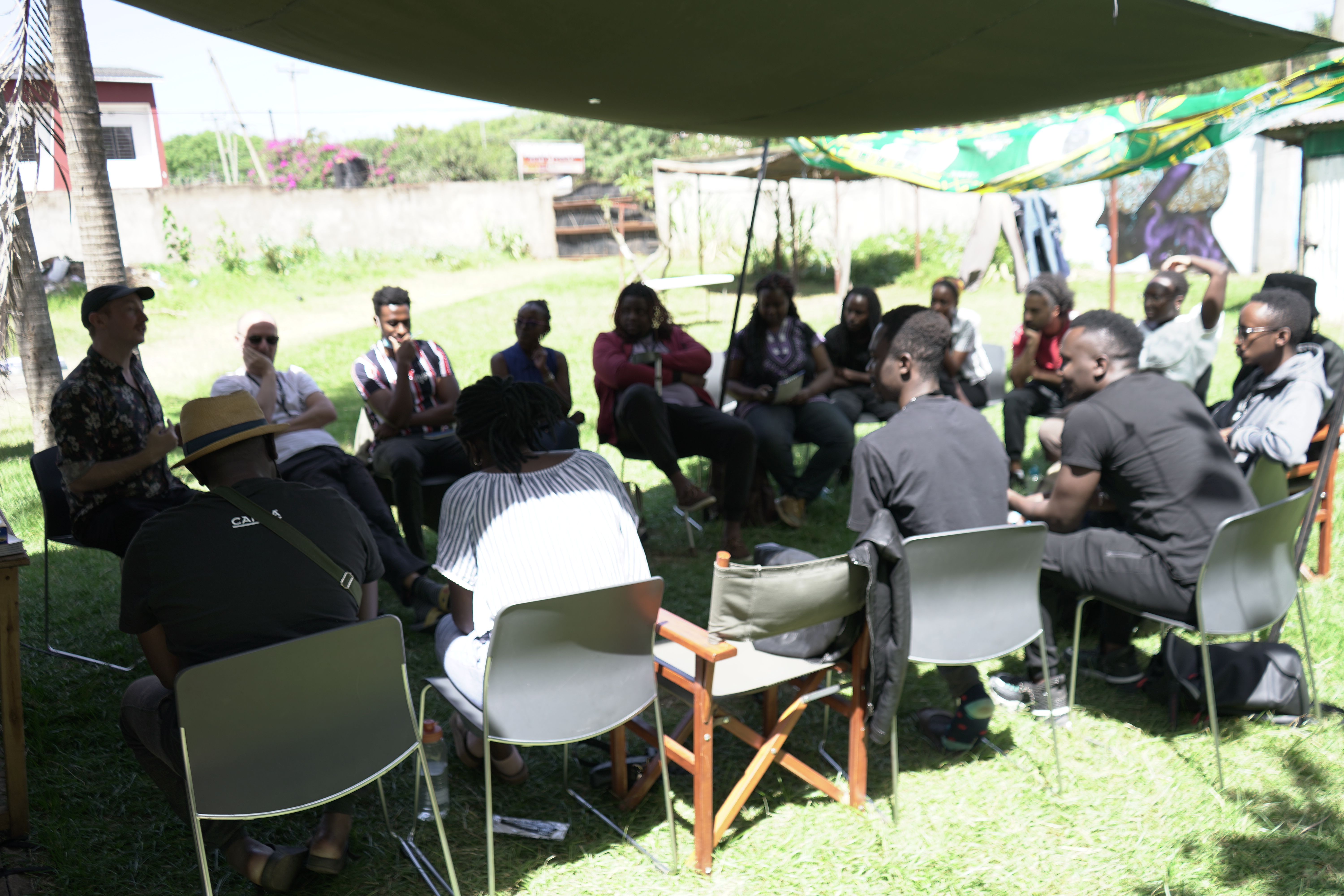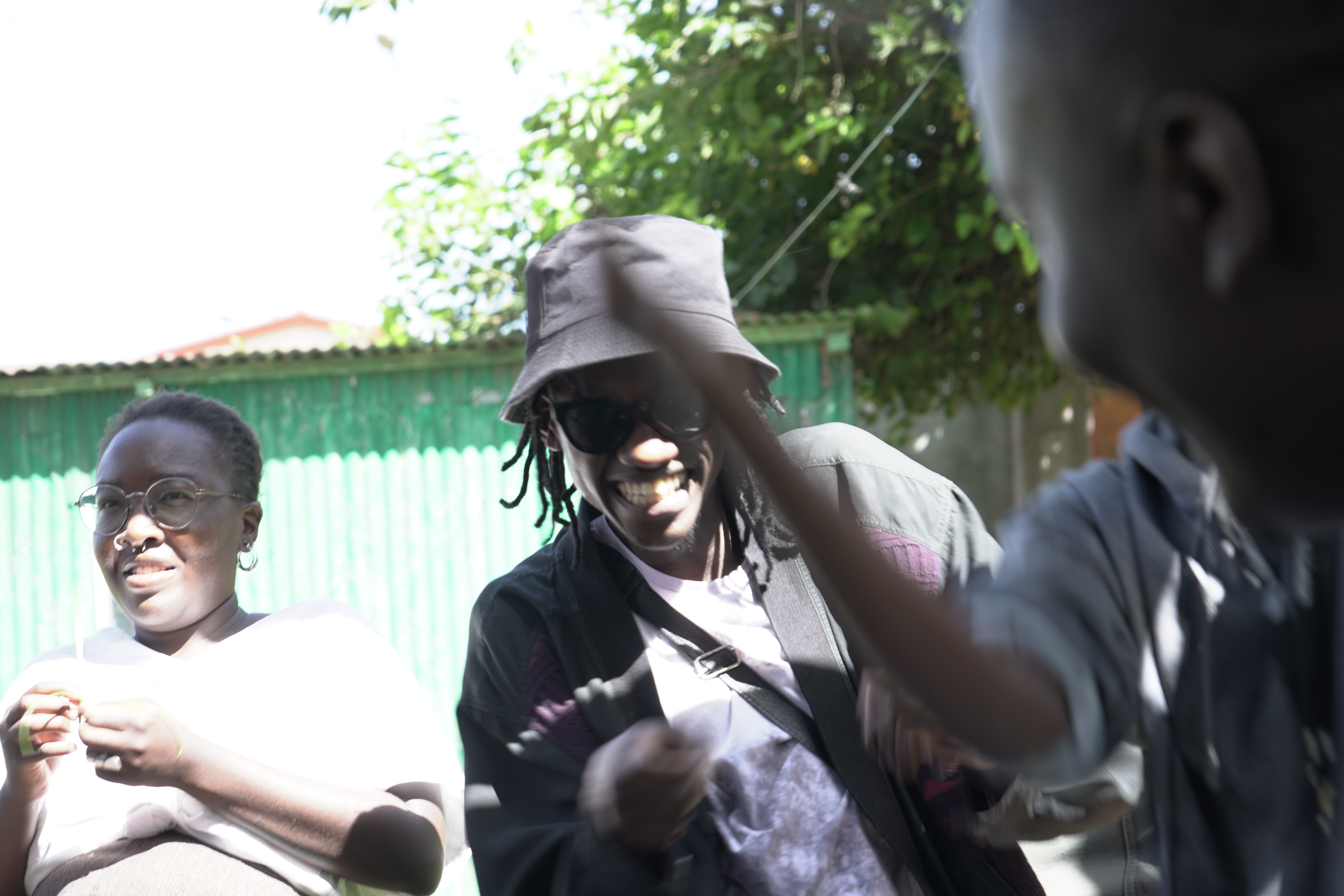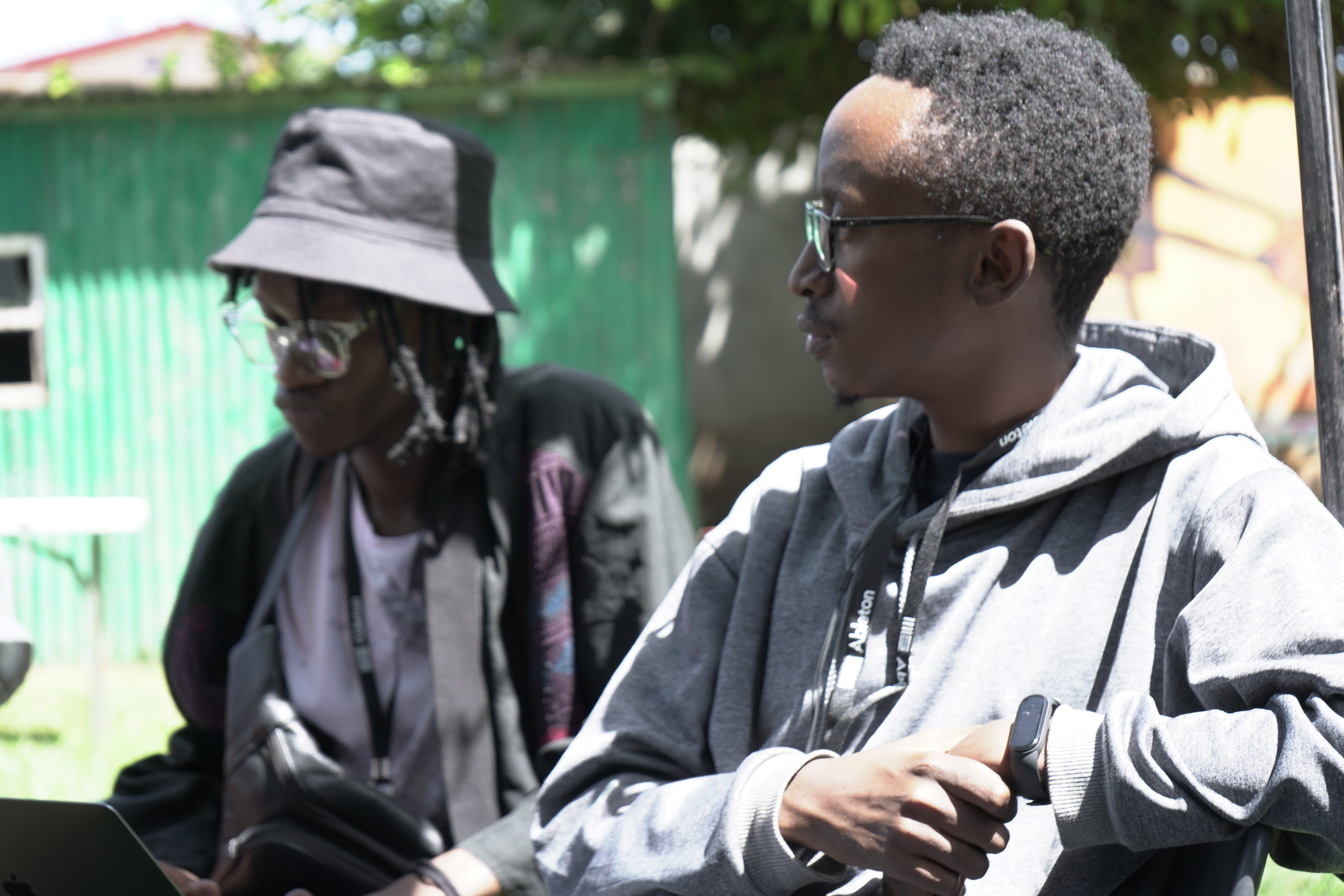 SEMA's Train the Trainer program was led by Jamie Thomas, Educational Lead at Catalyst Institute.
"
I've been working in higher education (universities) for around 15 years and in many ways my path through it all has been somewhat unconventional. I have been lucky to have had some great mentors in my time, but for the most part, I think I've grabbed every opportunity that's been presented to me, never really knowing if I was capable of pulling off what I was being asked to do. Without knowing it, this ended up becoming a central motivator/driver for me, learning by doing, doing and doing. I later found out about the progressive education movement, project-based learning and a whole new set of design and thinking frameworks that not only supported what I was already drawn to, but that I foresee becoming the leading pedagogical model for the arts in the coming years.
In my work at
Catalyst
I've spent the last 9 years running the education team; designing, validating, launching and overseeing all of the courses, certificates, B.A & M.A programmes. We started with two courses, and now we have around 17 distinct course offers. I most enjoy working with the teachers and programme leaders, thinking up new ways we can structure programmes, streams, lessons and ideas, and we've been working non stop on embedding project-based learning into all our courses over the last four years."
Once back in Berlin, we caught up with Jamie for his immediate reflections on the TTT program.
"I was enamored to have met such a diverse bunch of enthusiastic teachers eager to learn and experiment with new ideas. The proposed framework took us on a journey through progressive education methodology, starting out by examining educational contexts and past personal experience. Everyone engaged in a set of tasks/projects that highlighted different learning styles, modes of information retention and highlighted the need for specific learning outcome design. Learning about the team's past experiences of educational systems was a real highlight for me along with watching the participants perform a piece entitled "Silence" using a single piece of paper. In response to the previous days highlighted needs, we began a process of project design, using tools for developing learning goals, success skills, driving questions, project scenarios and specifications, all aligned to authenticity and student voice/choice in order to create projects with sustained enquiry leading to public products. Everyone had experienced a broad range of active teaching methodology throughout the previous days that they could use in their own classroom, including challenging questions, fishbowl sessions, gallery walk and discussion groups, amongst many others. Check-in and closing rounds seemed to resonate most within the group and we built a solid foundation for sharing experience throughout the two weeks together. I was so happy to hear that a few participants were effectively putting these new skills to work in their daily activities alongside our sessions with positive effect. Finally we dove into class planning and resourcing using examples of effective projects. Each participant had engaged in creating their own scheme of work and had developed a class plan to present the next day, all whilst aligning to the project goals and driving question. The final day saw us learning to give constructive feedback and critique to four randomly selected teachers, who did an amazing job of facilitating their first class using these new tools at their disposal with the rest of us as active participants.
Our final closing round was moving. I felt a real sense that the community that had banded together with a shared feeling of purpose and a new set of sharpened tools to work with. I have high expectations that this group already has, and will continue to have a significant impact on their communities in Nairobi and beyond, not only through their own music, but more broadly through the development of others' potential.I'd like to congratulate and thank everyone for their full engagement, hospitality and warm welcome throughout my time in Nairobi. It would have been nothing without your hard work, humor, humility and continued desire to learn. I hope I see you all again in the future and can't wait to hear about your progress, both as music practitioners and as facilitators of learning!"
Seems the sentiments were mutual, as Santuri staff confirmed:
"The course has armed us with a tool box of imaginative approaches, projects and thought-provoking questions that will challenge our students to achieve new heights in their creativity. What's more, our tutors, staff and the organisation as a whole understand that learning is a process we all need to engage with. As Santuri proceeds to grow as the region's most progressive, cutting-edge music education facility, it's a road we are well equipped to navigate".
David Tinning, Santuri Director.
"Tt was an incredibly insightful course. Through learning-by-doing, I got a first-hand opportunity to experience creative education, through the lens of our students, and several learnings were made. With the introduction to project-based learning, active learning, and purpose-driven teamwork, I'm keen to see how we incorporate these engaging and innovative approaches in future programmes to come."


Sharon Onyango-Obbo, SEMA Project Manager







.
Thanks once again to Goethe-Institut's Jenga CCI for supporting SEMA on behalf of the German Federal Ministry for Economic Cooperation and Development in collaboration with the GIZ.