---

---


SEMA is the Santuri Electronic Music Academy
The first of its kind in the region, SEMA is a dedicated program for training artists and DJs in music production. SEMA blends progressive pedagogy with an innovative curriculum that gives as much space to traditional music practices as to contemporary experimental processes. Our cultural programming gives students new insights and perspectives and builds better artists. Our integration into regional and global networks and industries provides our alums with the connections and inspiration to build meaningful careers.
NEW SEMA COURSES - ADMISSIONS NOW OPEN!

We have two new courses coming your way! One for the wannabe producers, and - due to popular demand - our first official SEMA DJ course!
After training over 100 artists in 2021 / 2022, Santuri is launching new courses for the new year. Our first offerings will kick off in January, and here's all you need to know.
BEGINNERS PRODUCTION COURSE

Our tried, tested and always-improving beginners course will take you from an interested first-timer, into proudly making your own beats and tracks within one month. It will set you on a journey to becoming a legitimate producer, opening up doors to careers within the music industry, or to a lifetime of freeing your creative mind and releasing your own music.
What you will learn:
Primary
Understand the basic principles of music production
Undertake basic recording procedures
Sequence MIDI drum tracks in a variety of styles in Ableton Live 11 and other DAWs
Process audio files in Ableton
Record and sequence melodic and percussive elements
Arrange a self-written piece of music
Operate MIDI controllers
Understand basic sound and mixing principles
Additional
Critically evaluate your work
Understand the possibilities for production with limited access to gear
Understanding the cultural and historical context of East-African and electronic music
Develop a professional and respectful process in navigating the electronic music space
An understanding of gender and cultural sensitivities within the music scene
SEMA's Approach

We believe the best way to learn is by getting your hands on the music-making process. You'll have endless opportunities to immerse yourself in the magic of creating music - we'll give you the tools, the guidance and the space to chart your own path to success. You'll have access to cutting-edge software and hardware from our global tech partners including Ableton, Native Instruments, Shure, Elektron, ADAM Audio and more. You'll also have access to a iMac computer for the entiritey of the course, so no laptop neccessary.
Our tutors are all artists in their own right, and are immersed in the Nairobi music scene. They understand what you want to get out of this course. Santuri utilizes a Project Based Learning approach which inspires as much as it frees you from the traditional classroom environment.
SEMA DJ COURSE

Want to learn how to DJ? Sign up to Santuri Electronic Music Academy & get the foundational skills you need to play fire sets!
At SEMA, you'll get practical instruction from a team of tutors who have played on some of the most iconic platforms and international stages.
Our course teaches much more than DJ equipment, beatmatching, mixing, using FX - it also covers the history of DJ culture, how to curate and organize your music, how to promote and get your mixes heard.
Don't hold your musical creativity back! Sign up to SEMA DJ courses now!
Modules:
History of DJ'ing & DJ culture
Curating for the listener vs curating for the club
DJ Equipment
Soundcheck & setting up your booth
Beatmatching & Mixing in Key
Using FX / creative transitions
Live audio & recording
Business, branding & getting your mixes heard
SIGN UP / ADMISSION PROCESS

Register for the course by completing ther following form. We'll contact you with follow up instructions.
If you need to get in touch with Santuri, reach out to teams@santuri.org and we'll try to answer any questions you may have.
BEGINNERS PRODUCTION COURSE

Enrollment fee / deposit: 5,000 KES + Remainder: 25,000 KES
Total 30,000 KES
SEMA DJ COURSE

Enrollment fee / deposit: 5,000 KES + Remainder: 25,000 KES
Total 30,000 KES
FREQUENLTY ASKED QUESTIONS








When will the courses start / run until?


Beginners Production Course: Weekdays January 30th to February 24th, afternoon

(1- 5 pm)


DJ Course: Weekends Saturday, January 28th to Saturday, February 26th

(11- 3pm)

With the exception of orientation day, which takes place Friday 27th January.



Can I enroll in 2 courses at the same time?


We dissuade anyone from taking on two courses at a time. You will really maximize your learning and money by focusing on one at a time. However, we offer a considerable discount (7K) when you sign up for two programs and this discount is valid for future courses. For example, if you want to do one program in February and one program in April. If you want to take production AND DJ classes at the same time, you will get this discount. However it can be difficult to attend class 7 days a week, and if any class days are missed, you would have to catch up on course content on your own time, etc.


How much is each course?


Ksh 30,000



Are there flexible ways to pay?



A Ksh 5,000 deposit MUST be paid in order to secure a slot on either course

At least 70% of the fee MUST be paid before either course begins (5K + 16K = Ksh 21,000) by January 30th
It is encouraged that you settle the full fee before your course begins, though we are flexible, as long as the total number of payments does not exceed 3 (due to the admin involved)

Any remaining funds (9K) MUST be transferred before the last 2 weeks of the course
In case you withdraw your application or if you are unable to complete payment of 70% of the fee by the time the courses start, all payments except the deposit will be refunded. The 5K deposit is non-refundable.





Where do the courses take place?


Courses take place at our premises in the basement of The Mall, Westlands. Pop by and check out the facilities if you are in the area! Some of the activities may occasionally take place at our Studio in Kilimani, in which case you would be informed.





REQUIREMENTS




Do I need my own computer?


As an enrolee to the course, you will have guaranteed access to an iMac with a full suite of software revelent for the course. If you would preferable to use your own laptop, that is also fine.


What software will you focus on?


DJ course:

We will focus on Traktor software, but 95% of the software features exist in other software, and all teachings will be relevant and useful for using Serato, Virtual DJ, and Rekordbox.


Beginners Production Course:

We will focus on Ableton, but most of the features in this Digital Audio Workstation (DAW) exist in other DAW's, and all teachings will be relevant and useful for using Logic, FL Studio, Pro Tools, etc.
GENERAL
What courses do you offer?
So far, Santuri has offered courses at beginner, intermediate and advanced levels. The main focus is music production, but the curriculum is much wider, taking in elements of music culture, business, digital distribution, and lots more. We also currently offer a DJ course.
How much do they cost?
The entry-level classes we are currently offering cost Ksh 30,000 each. Intermediary and advanced courses may be higher in price when they are announced. Stay tuned!
When will the next course start after the round in January?
At the end of March 2023. We hope to announce / open these applications in February.
Sign up for our Newsletter
to be the first to hear about the application process and exact dates!
How do I get on the course?
Depending on the course level, you will need to share some information about your interest and experience in music production or DJing, show us that you share our core values, and be able to afford the fee. Santuri hopes to roll out minimal scholarship positions for applicants with limited means later in 2023.
What will I receive after completing the course?
You will receive a certificate from Santuri East Africa. Santuri's reputation is global, having strong partnerships with the key music technology players in Europe, and a network of festivals, labels, music platforms, and further education establishments. You will also have the opportunity to join a lively Alums program that grants you access to studio time, gear hire, showcase opportunities, and continued support and guidance in your music career.
What can I do with the skills I have learned afterward?
Previous Alums have gone on to a variety of careers and opportunities. This ranges from producing professionally, signing to labels, regional and international tours, working in studios, teaching music production, and much more. Follow our
socials
for examples of what our Alums are up to.

Are Santuri and SEMA the same thing?

Santuri Electronic Music Academy (SEMA) is the educational wing of Santuri East Africa. Santuri is also active in offering studio services, gear hire, events, curation, research, consultancies, network development and much more.
What's so special about SEMA anyway?
SEMA is designed and implemented by artists, producers, and DJs who have a deep connection to alternative and innovative music, and a strong sense of community purpose. We have a progressive pedagogy based on Project Based Learning, so students are always hands-on with their own studies - this is not a traditional classroom. Each student is challenged to surpass their own expectations and encouraged to develop critical thinking about the work they produce and the industry they wish to be a part of. Santuri also intentionally addresses the gender imbalance in the music scene and highly encourages applications from non-male-identifying practitioners.
Some direct questions we've received:
If a student is not able to clear the fees before orientation, are there other available plans to either, give them more time to clear, preferably before the final exams/graduation or availability of financial aid/assistance that a student can apply for if there's proof of their inability to pay?
It's essential that students clear their fees prior to starting. However, we are a reasonable team, and if there are urgent or extenuating circumstances, we can look into it and find a solution in terms of payment plans. There is no financial aid / assistance available at this point.
In the case of a student undertaking both courses, is there an incentive to reduce the fee to ease the burden of payment or because of their difference in terms of course structure and teaching faculty, any changes would be difficult to look into?


As aforementioned, we discourage anyone from taking on two courses at a time. However, if you sign up for more than one course you will receive a 7K discount.



It being a premier paying class, are there any perks or differences compared to previous cohorts?


SEMA is the leading electronic music academy in the region. We have previously been offering students stipends to attend, and are now offering courses at fees way below their actual market value. The market-friendly fee is already a perk compared to regional and global institutions.


Perks:
Access to the 100+ Alumni community and network-multiplier effects
(Access to cutting-edge music equipment from Native Instruments, Ableton, Digitakt, Novation, Roland, and Adam Audio and more)
Access to Santuri Film Club's curated screenings
Guest list to music events
Free studio time at Santuri facilities for the duration of the course
Are there any plans to expand on the content i.e. Intermediate & Advanced levels?


Yes, we will run intermediate and advanced classes later in 2023.



Are there work placements or applied work experience that you receive with the course or is it purely educational without outside interactions?


There are many industry interactions through our extra-curricular and Santuri / SEMA-wide activities, events, and programs. These include opportunities to showcase your work via our networks, perform at local venues, interact with international communities and platforms such as CDR etc. For DJs, we have offered opportunities at pristine locations like Jenga Jungle, Unseen, The Mist, Shelter KE and Beneath the Baobabs festival. Our producer graduates have performed at international festivals like Suoni Per Il Popolo, Nyege Nyege and local venues. We have offered them live scoring, soundtracking, and collaboration opportunities.


If someone may have a day job or a full-time job, are there sessions that could be set up for them to learn either part-time, evening or weekends?


For January-February 2023, our DJ101 program will take place on weekends. The production course will happen during the week.
We will consider hosting production classes on weekends during our March-April 2023 program if there is sufficient demand. This could be a great option for you if you work most weekdays!

︎Beginner

There is no experience necessary for our beginners' course, just a passion for music and the desire to learn. Successfully completing this course equips new producers with the skills and knowledge to start their journey of music making and creative expression with the Santuri ethos of community, collaboration and innovation.
︎Intermediate
Students are taken through modules on mixing and mastering, innovative music production techniques and performance skills, the cultural and sub-cultural contexts of electronic music, digital distribution, copyright, and career development.
︎Advanced
The course offers producers with proven track records an opportunity to take their music to a new level – from experimental production techniques, building live performances, advanced mixing approaches and developing release strategies.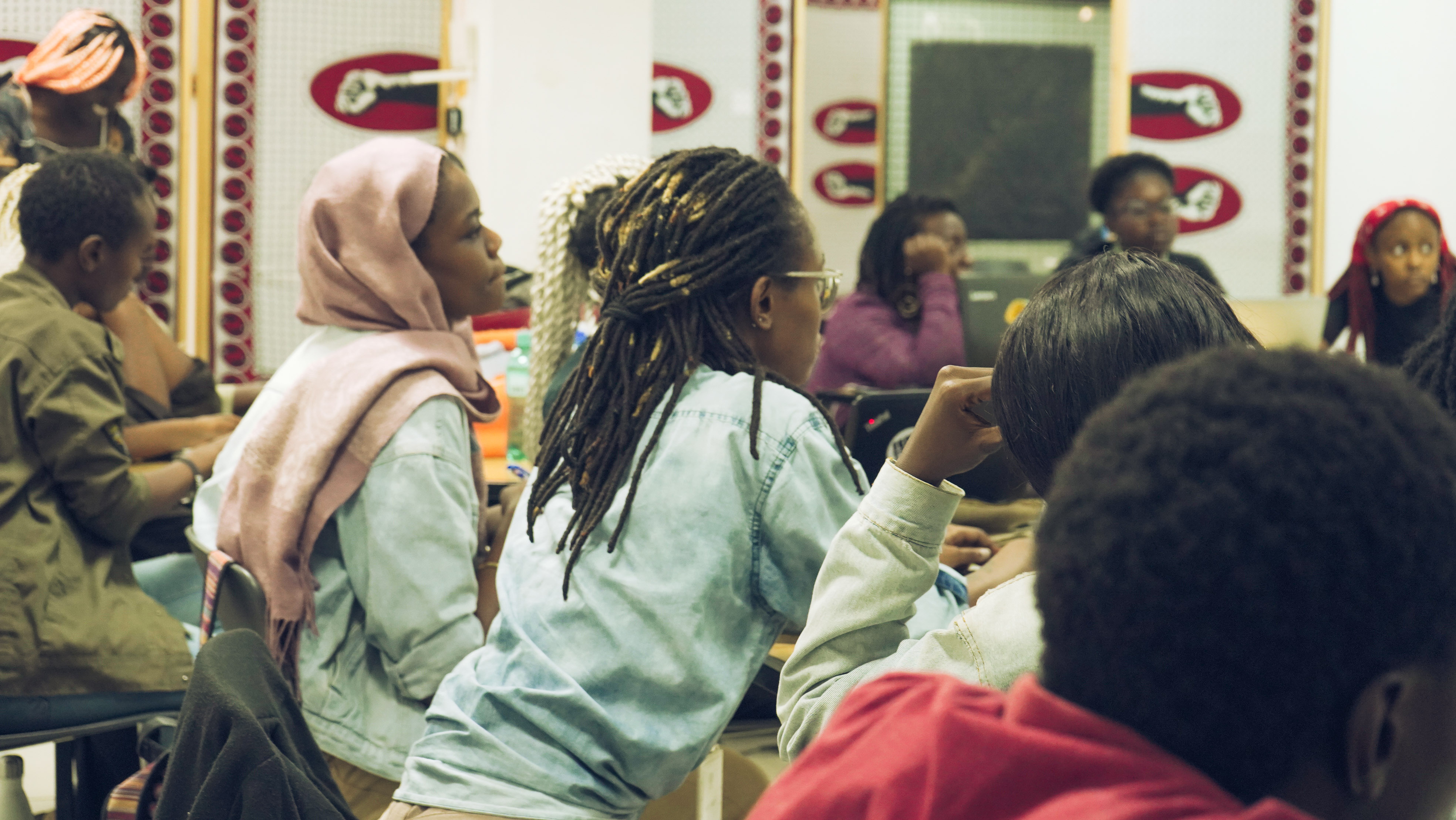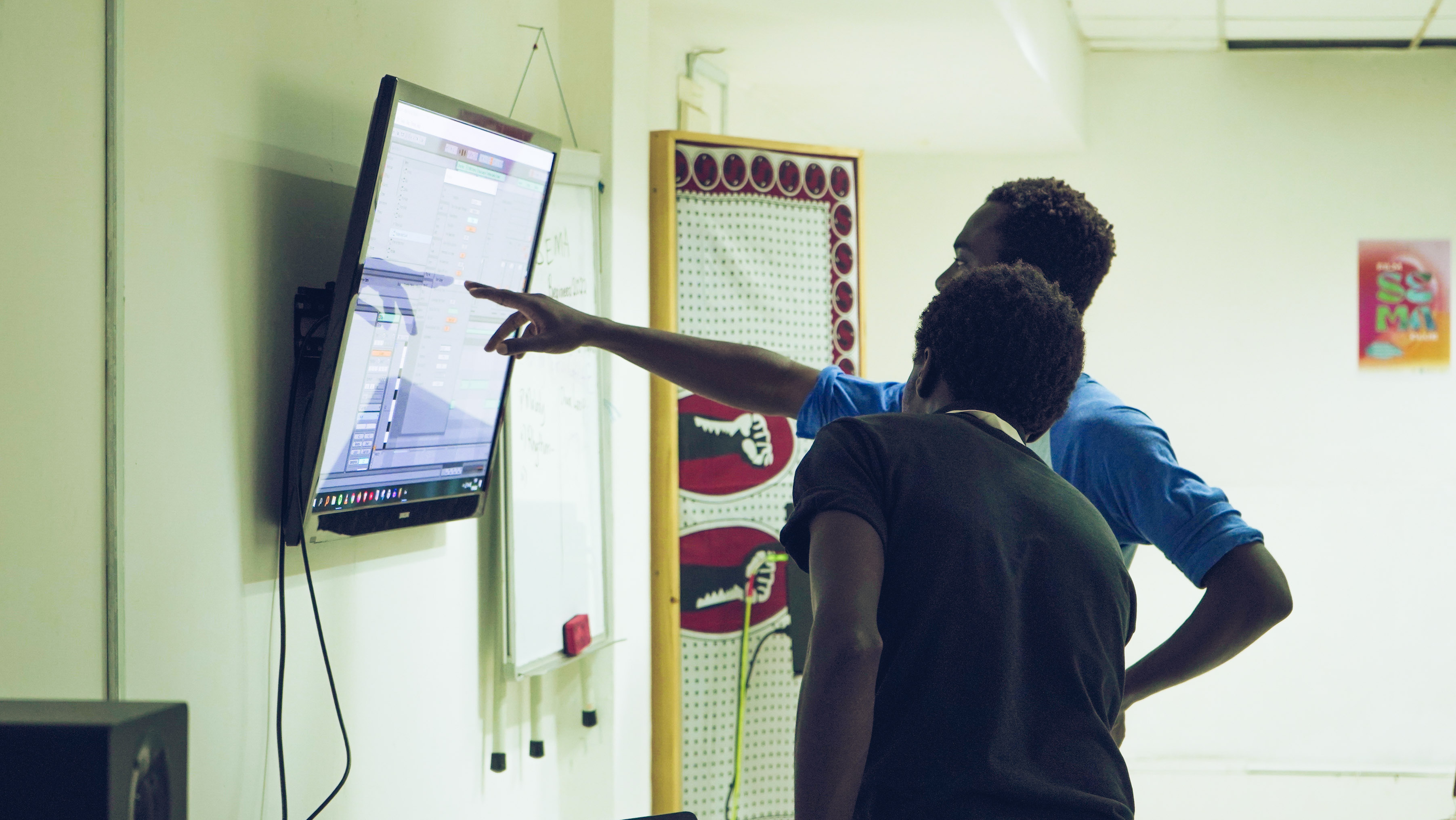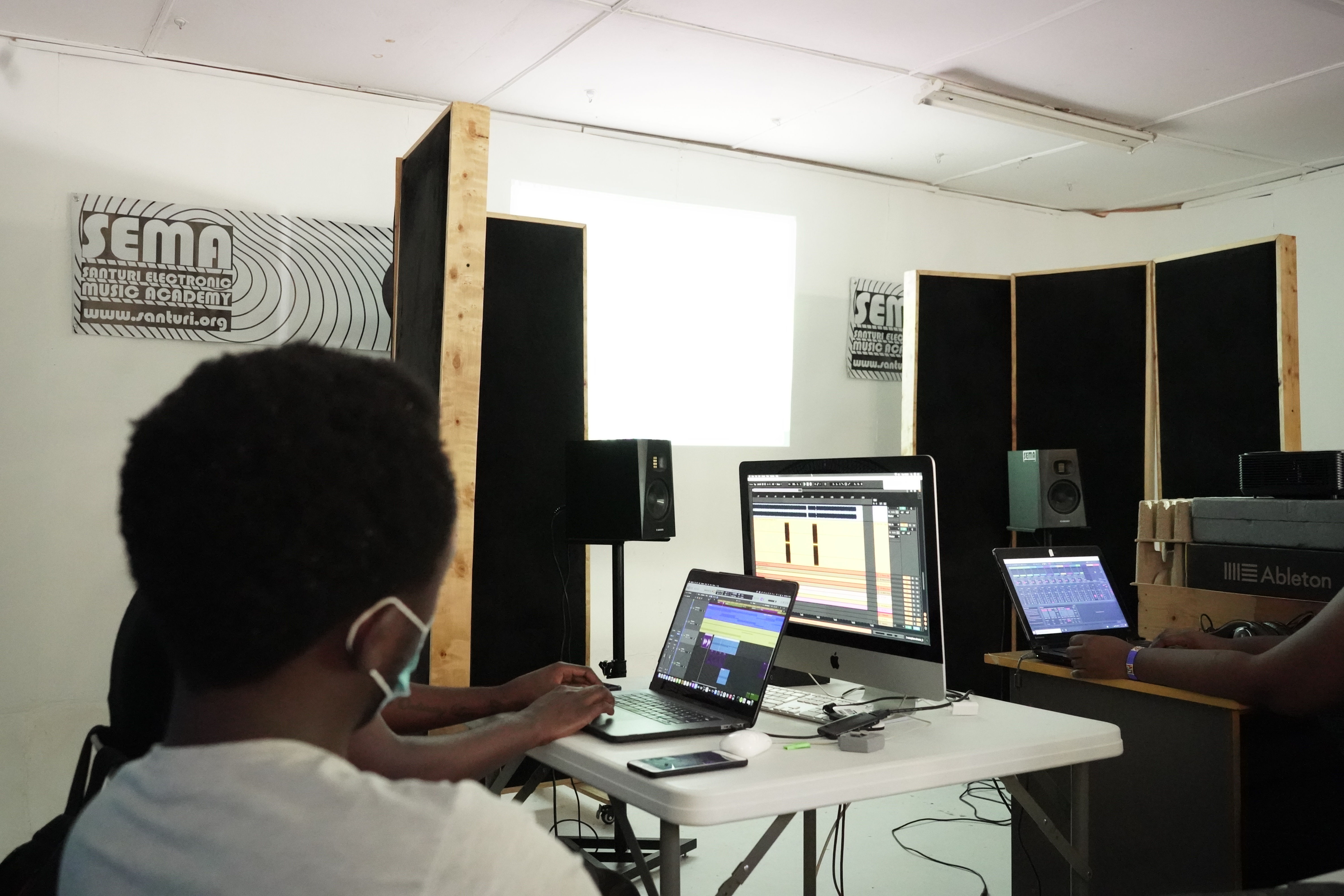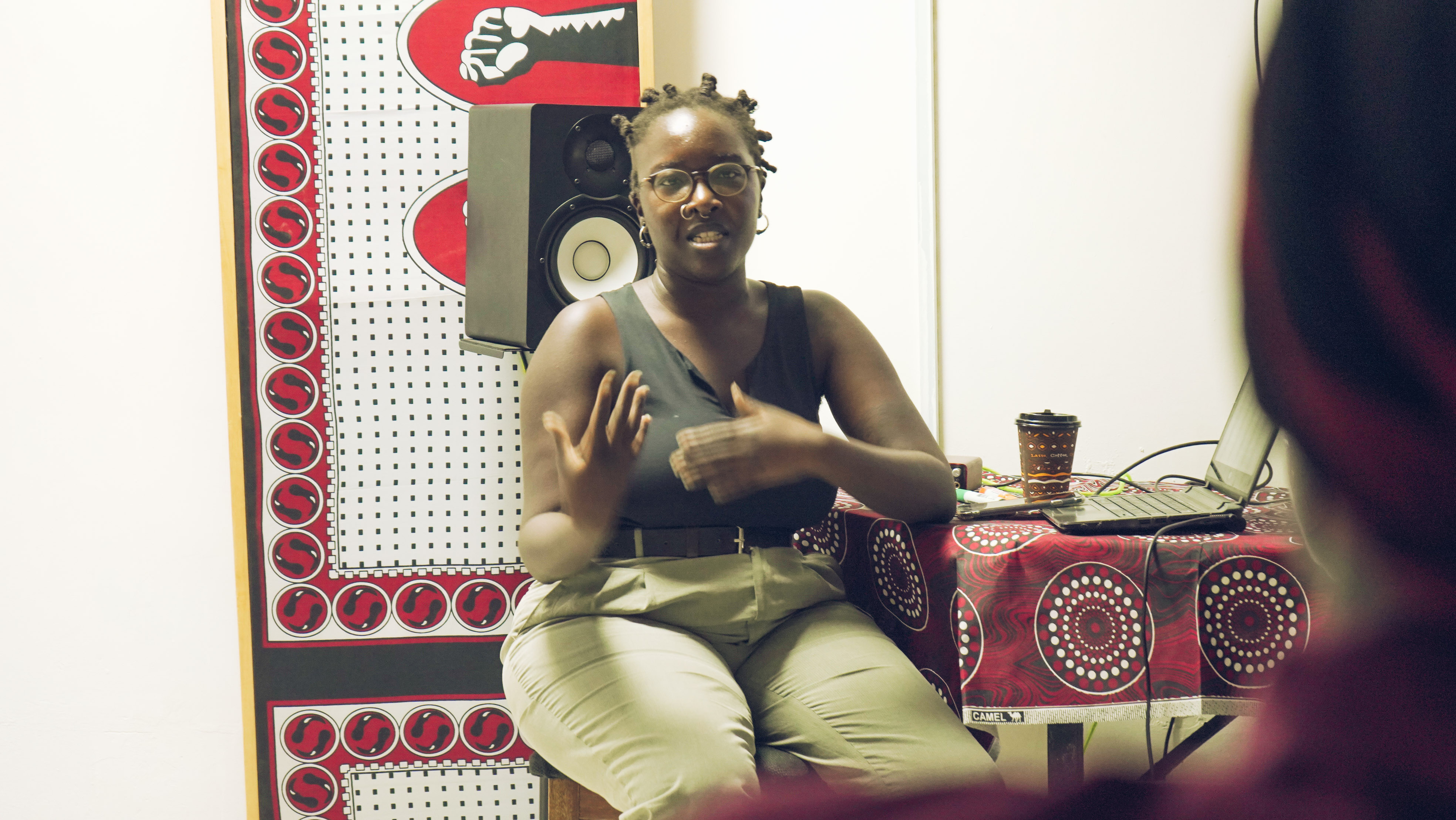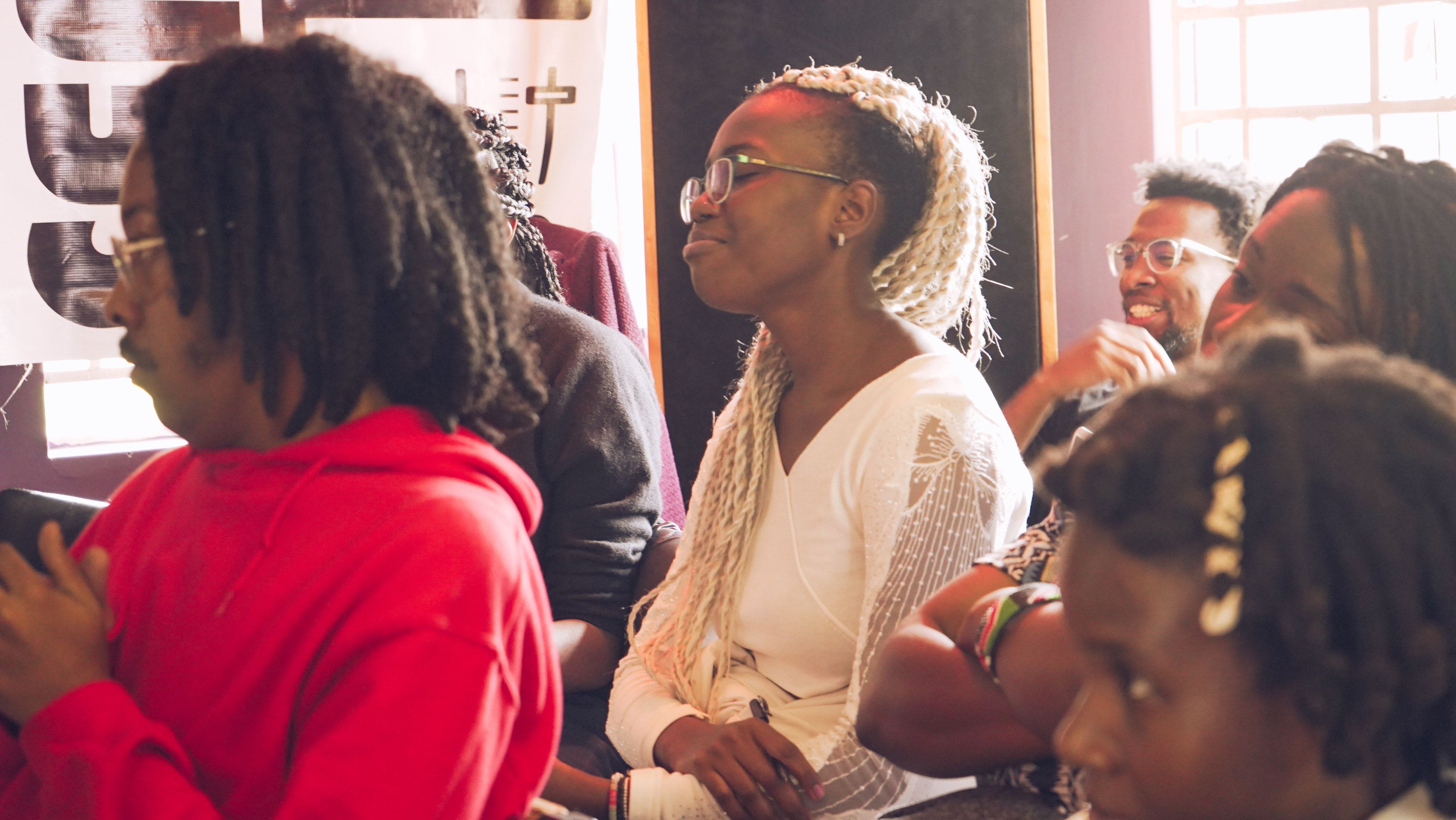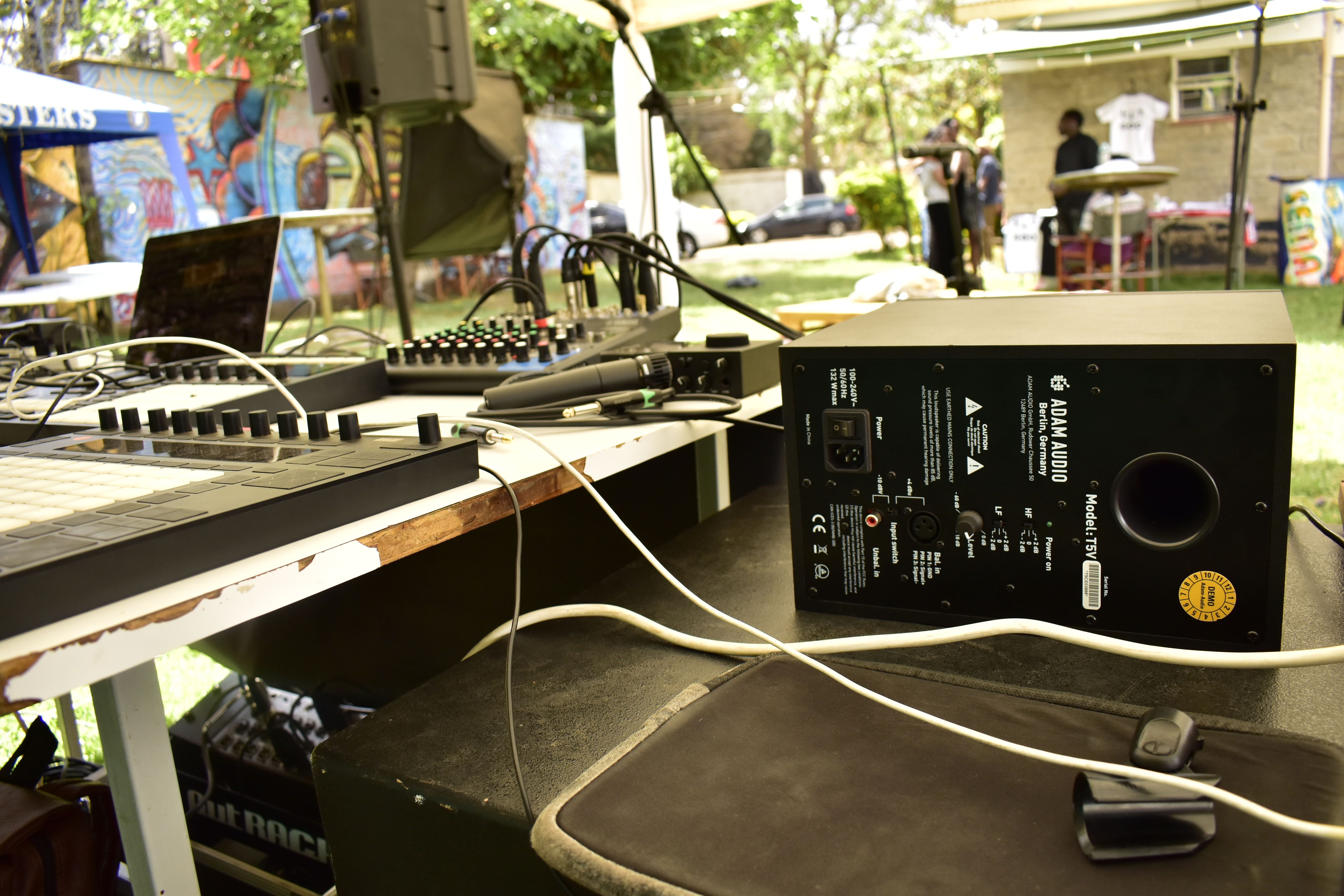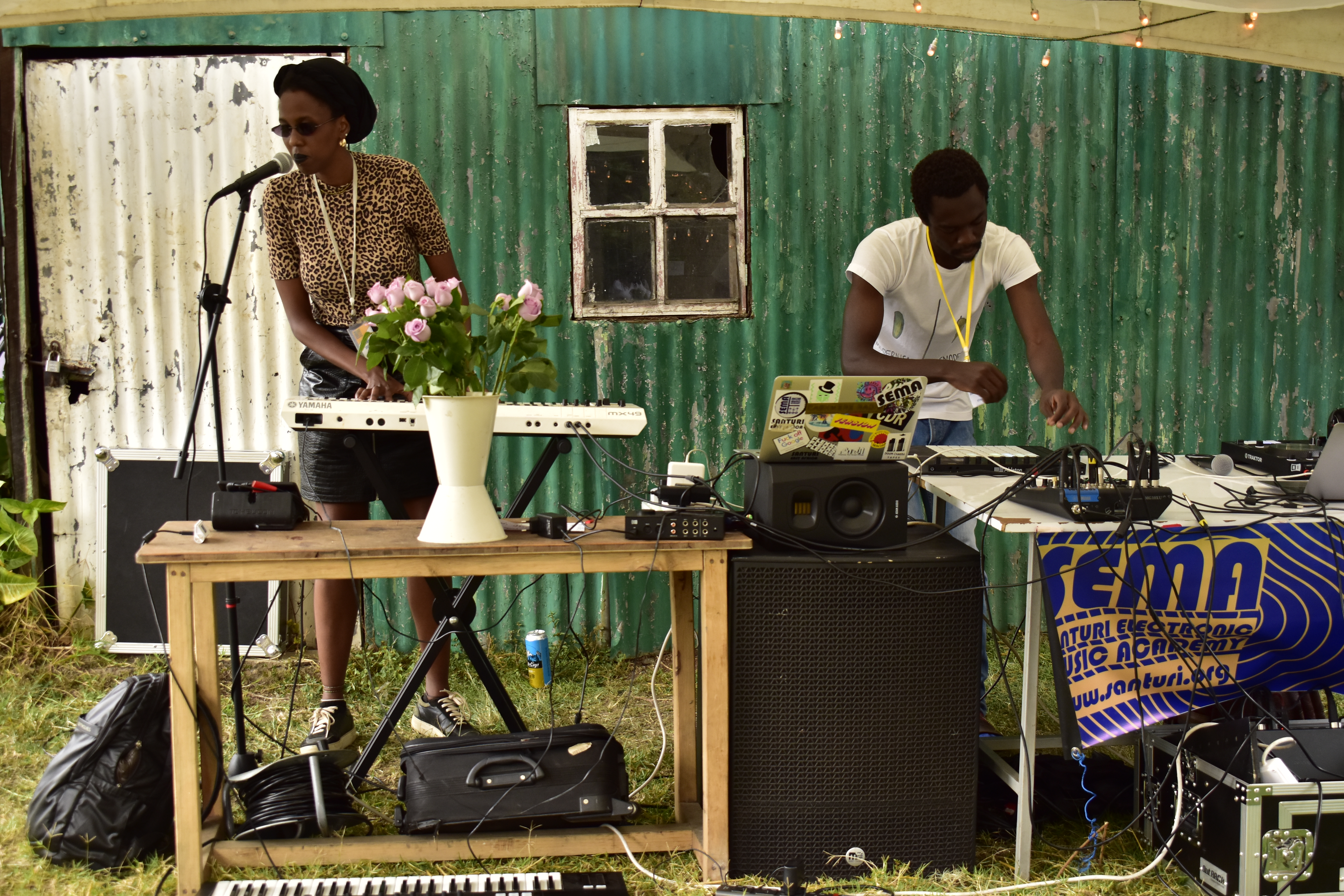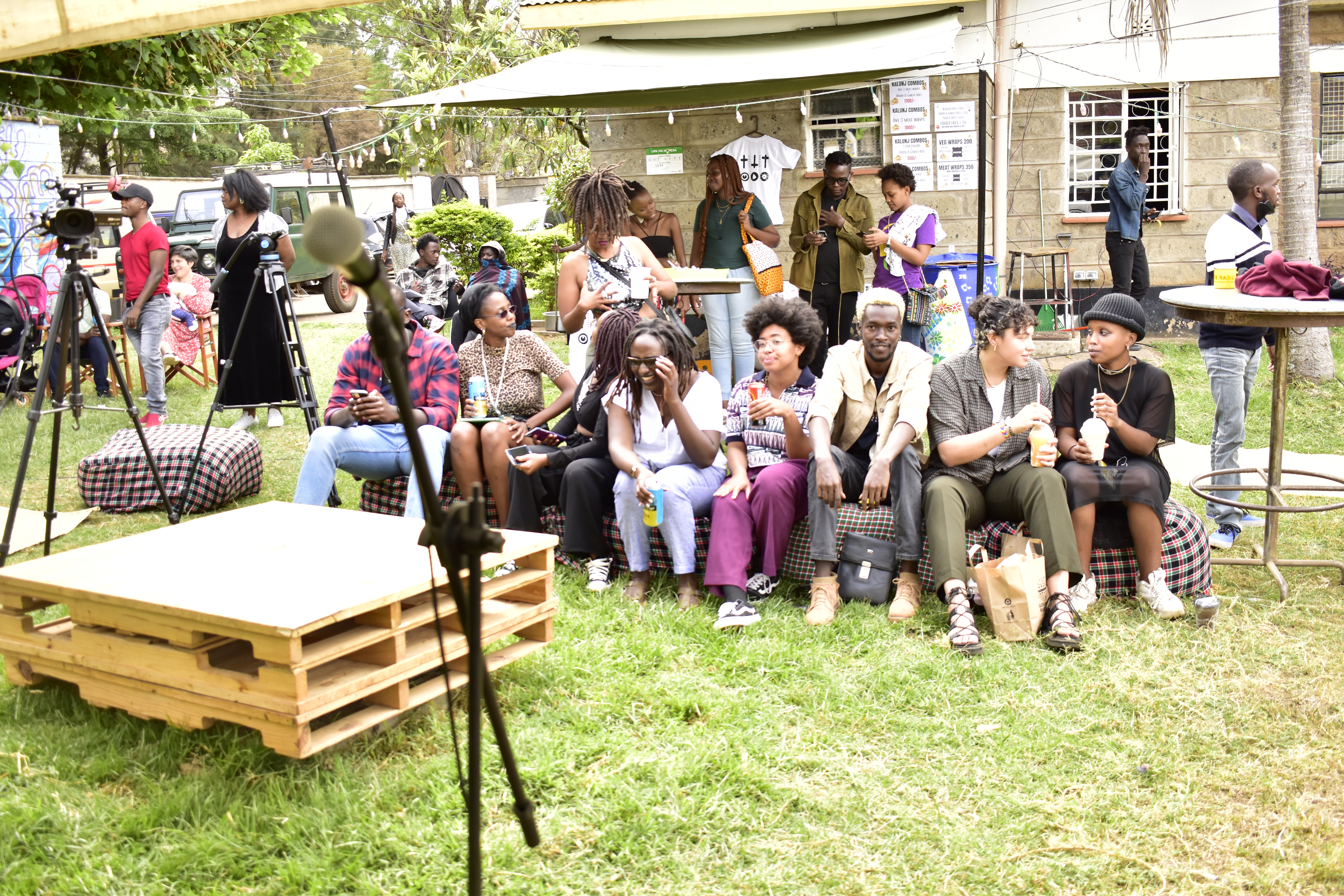 Selected feedback from the Advanced Course:

"I have to admit, I learnt more in a span of 6 weeks than all my previous experience in music production. This program has been a game changer to me and my music journey. I really appreciate all the tutors and the staff for their time, knowledge, patience and passion. I'm really proud of myself and more confident now about my art."


"The program has changed how I think about sound as a whole. I feel like it led me to take a step back from what I already knew about music production, from the approaches I was already used to and to reconsider, reimagine, and relearn what sound is in general. (...) It also made me even more passionate about sound design. From building my own sounds, making my own presets on VSTs..I just have a whole new range of possibilities in my mind when I think about making music now."
Selected feedback from the Beginners' Course:

"I'm more inspired and confident in myself and it's become easier to translate musical ideas into projects."

"Not only do I know 'how to do', I now also know 'what to do'. Having experienced teachers from the industry completely changed my approach to music and creating as a whole. The class on 'Experimental Music' was most impactful."

"I've been exposed to the most talented individuals I've ever met, which in turn has taught me a lot and has truly become an inspiration."

"It was incredibly inspiring! I felt the community enhanced my work."

"It has been an amazing, amazing journey. It still baffles me that I've been able to garner all this knowledge in a little more than three
weeks."


The SEMA programme is supported by Goethe-Institut's Jenga CCI on behalf of the German Federal Ministry for Economic Cooperation and Development in collaboration with the GIZ
.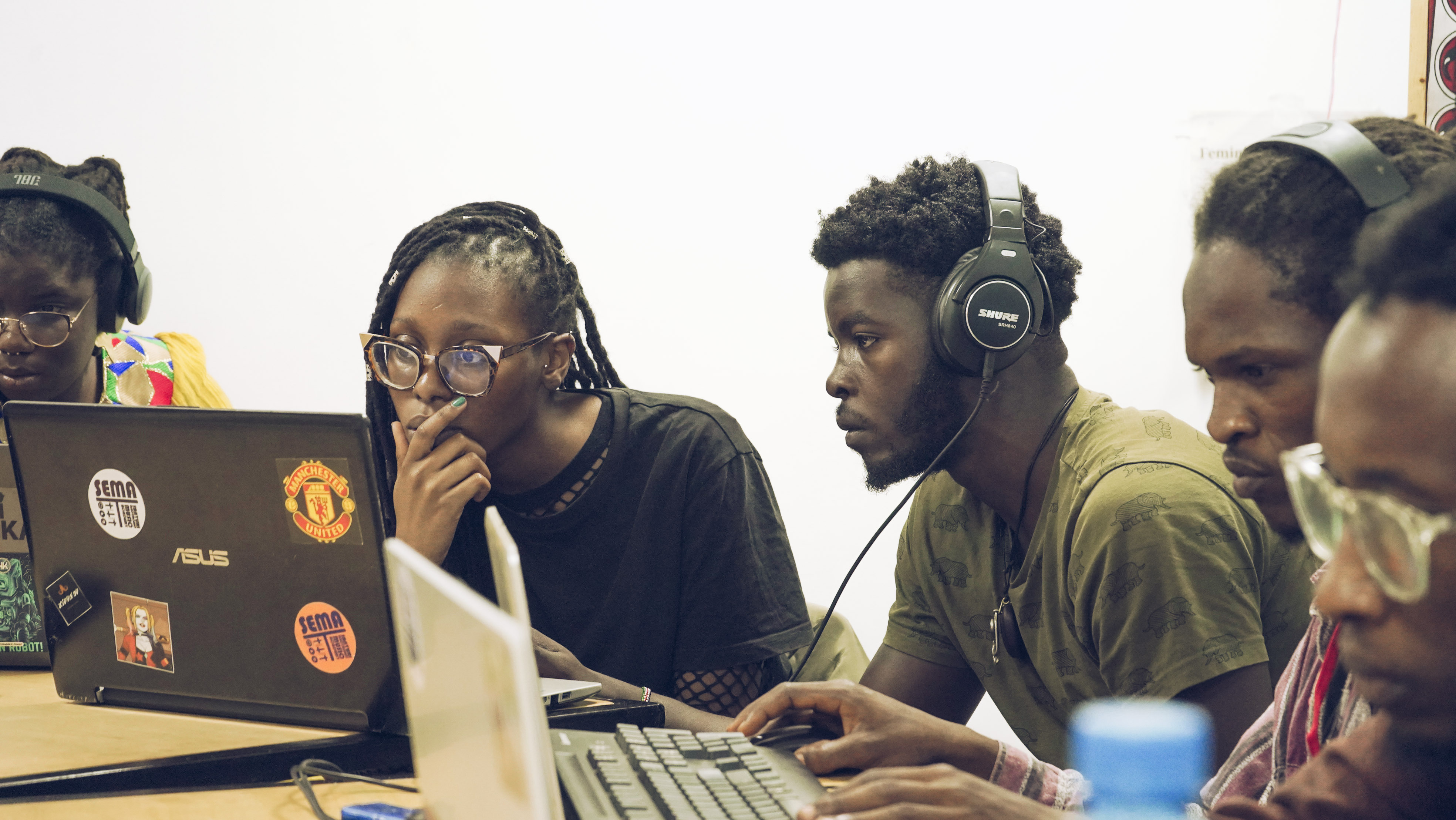 CASIK X SEMA
This November, Santuri begins a series of workshops at venues around Kenya that will bring our unique SEMA concept to communities outside of the capital. Working with the Creative Art Spaces In Kenya (CASIK) project run by Alliance Francaise and the French Embassy in Nairobi, the series of one-week long workshops will focus on providing music production and DJ skills to people in four locations - Swahili Pot in Mombasa, Dunga Hill Camp in Kisumu, Kwetu Space in Kakamega, and Nakuru Players in Nakuru. Over the course of the month, Santuri will utilize its full tutor pool to train over 50 participants, providing them with the skills to create and record their own production, and set them firmly on a course of continued learning.
Check back here for updates from each location as the month progresses - we'll be adding photos and insights as we go.

Here's some snaps from the first day of the workshop held at Swahilipot in Mombasa, with our tutor team of Emma Nzioka and Wairimu Sisian setting the tone for the weeks' learning.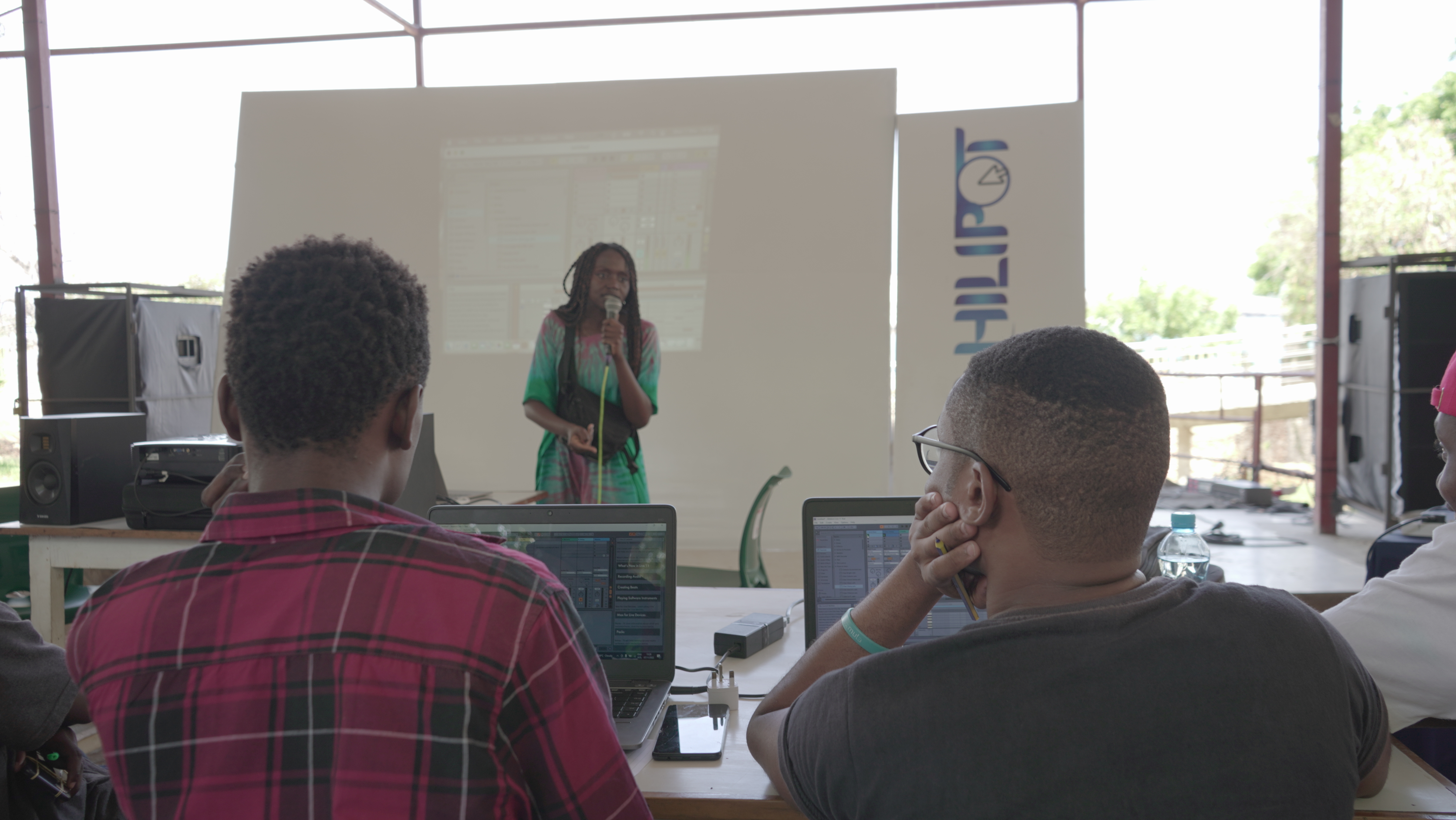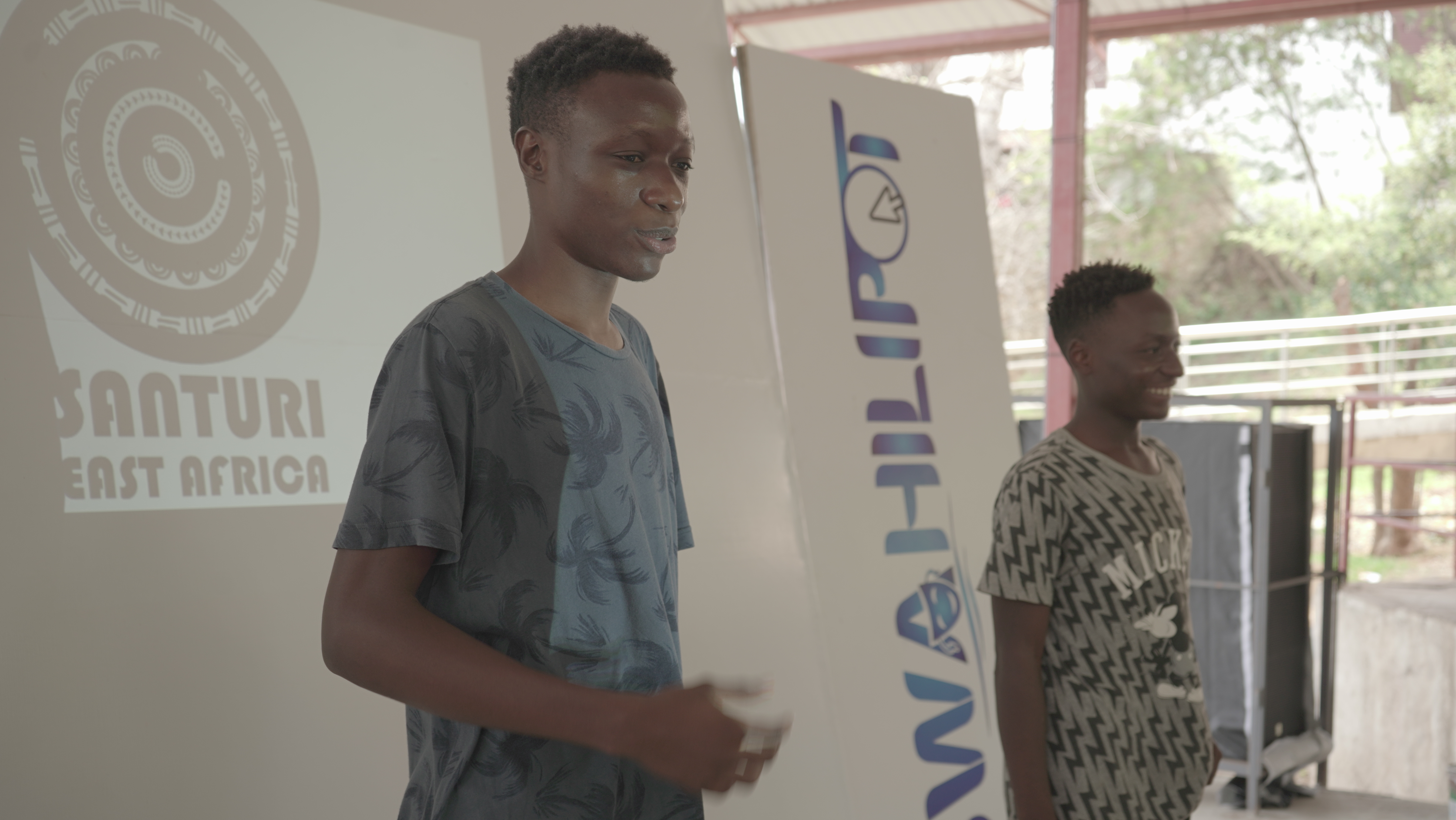 Some more information about CASIK:
The Embassy of France in Kenya through the French Government's Solidarity Fund for innovative projects, civil societies, Francophonie and human development has launched the Creative Arts Spaces in Kenya (CASiK) project that will support five different arts and cultural spaces in Kisumu, Nakuru, Nairobi, Mombasa and Lamu.
Leveraging on French expertise in cultural engineering, the project will be implemented jointly by the French Embassy and the Alliance Française in Nairobi and Mombasa. CASiK aims to create a network of accredited and functional performance venues in Kenya, across selected counties, that will support artists' hubs and communities by upgrading equipment and infrastructure, building technical capacities, and developing cultural programmes.
For more information visit:
www.alliancefrnairobi.org