---

---


SEMA is the Santuri Electronic Music Academy




The first of its kind in the region, SEMA is a dedicated program that offers deejaying and music production courses. SEMA blends progressive pedagogy with an innovative curriculum that gives as much space to traditional music practices as to contemporary experimental processes. Our cultural programming gives students new insights and perspectives and builds better artists. Our integration into regional and global networks and industries provides our alums with the connections and inspiration to build meaningful careers.




SEMA was established with support from Goethe-Institut's Jenga CCI on behalf of the German Federal Ministry for Economic Cooperation and Development in collaboration with the GIZ.
SEMA IN SEPTEMBER 2023
APPLICATIONS CLOSED

New courses in music production and deejaying beginning in September 2023.
Find out all you need to know below.
INTERMEDIATE
MUSIC PRODUCTION



BEGINNER
DJ101



Our tried and tested Intermediate Music Production course will take you from an aspiring producer, equipped with foundational knowledge and skills, into proudly making your own beats and tracks that captivate listeners.




Want to learn how to deejay? Look no further than SEMA to get the foundational skills you need to play your own fire sets!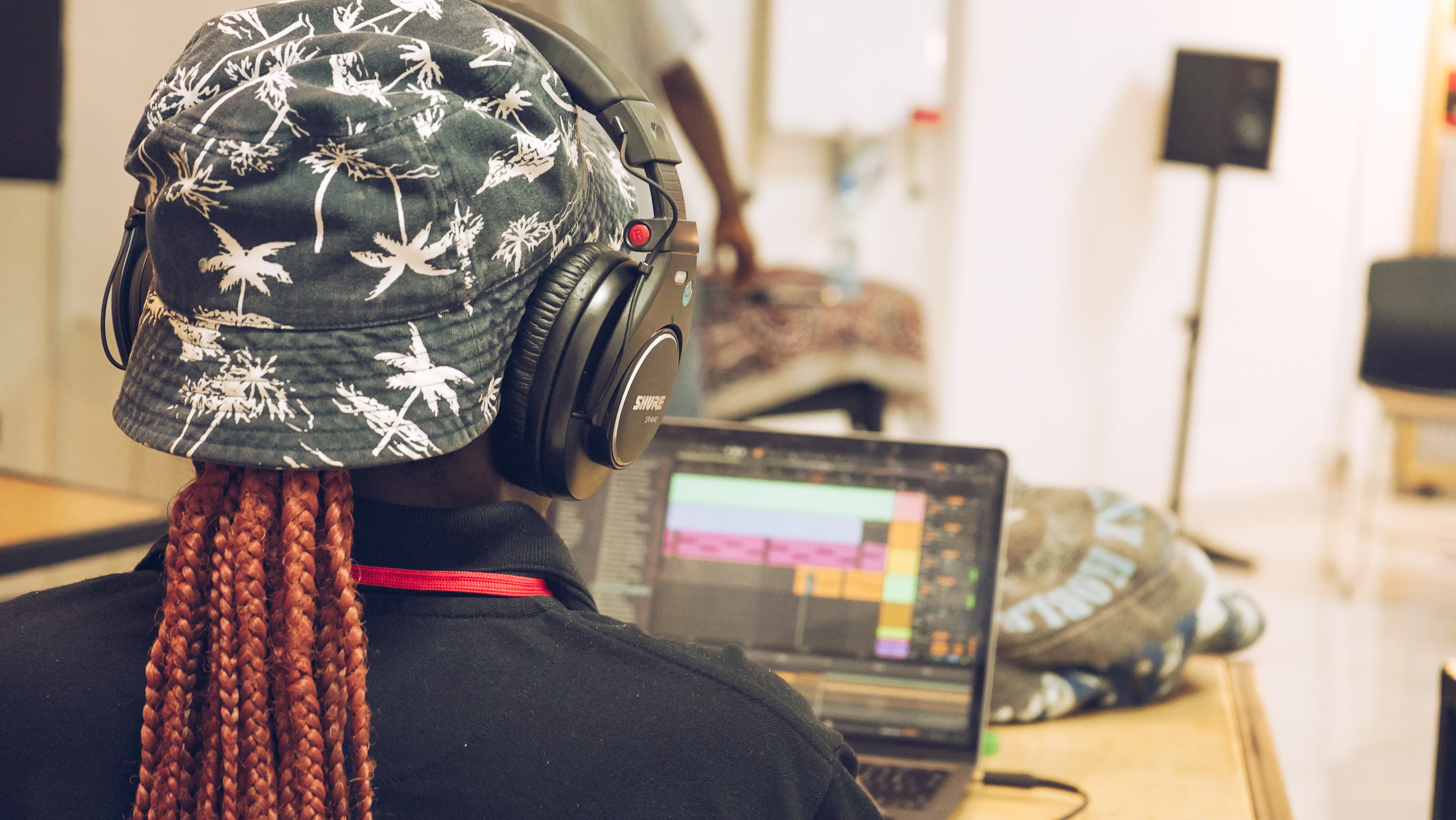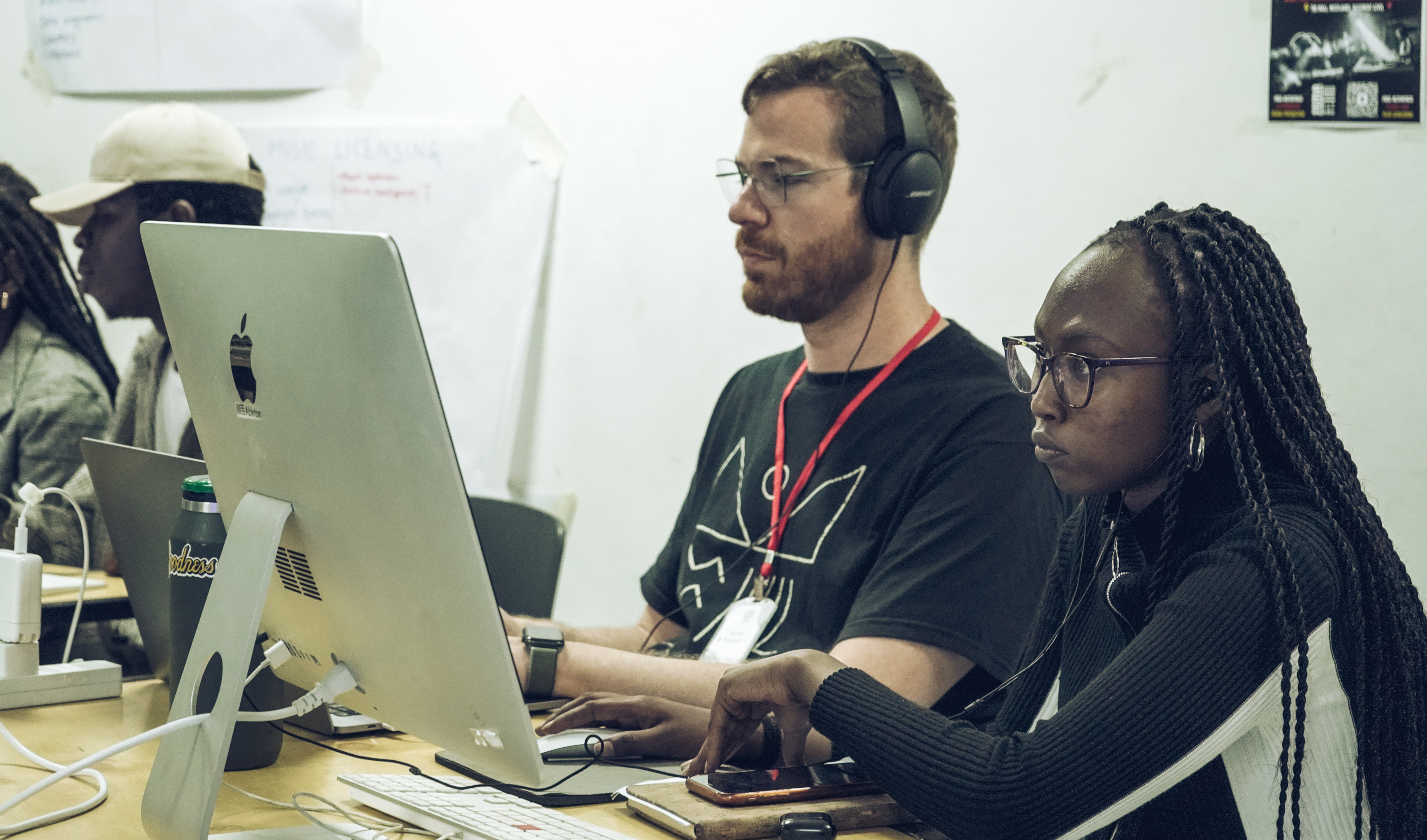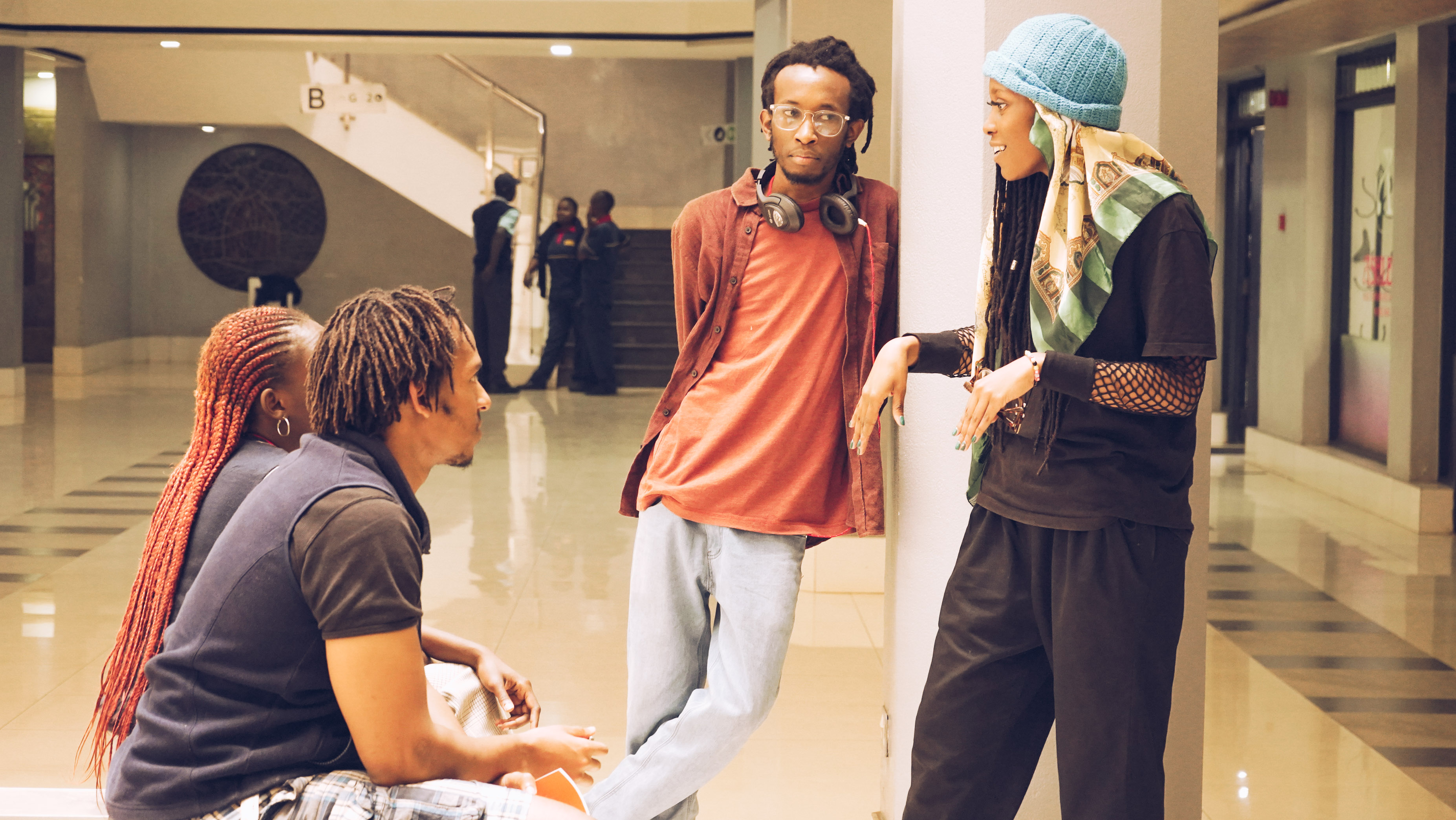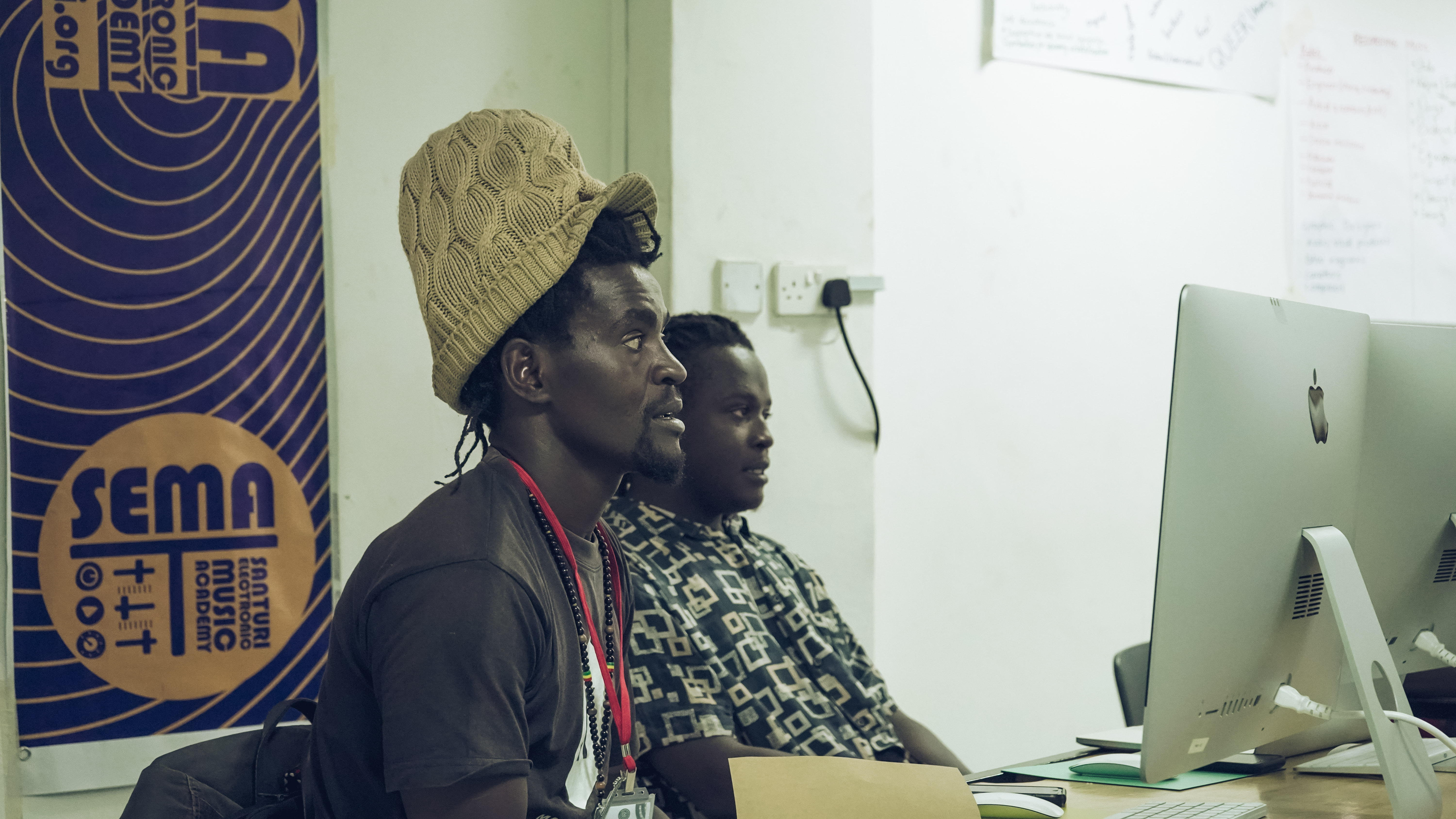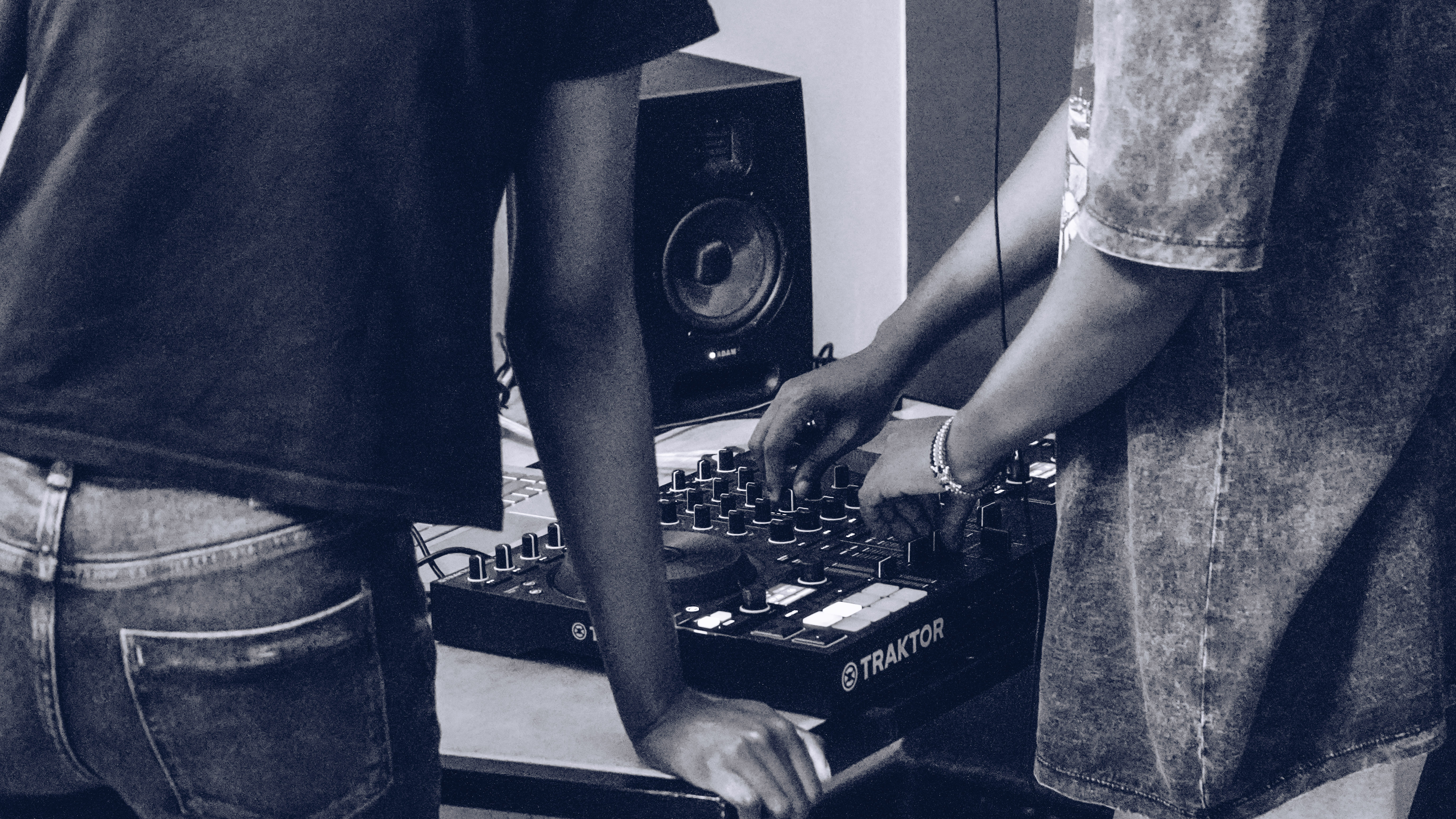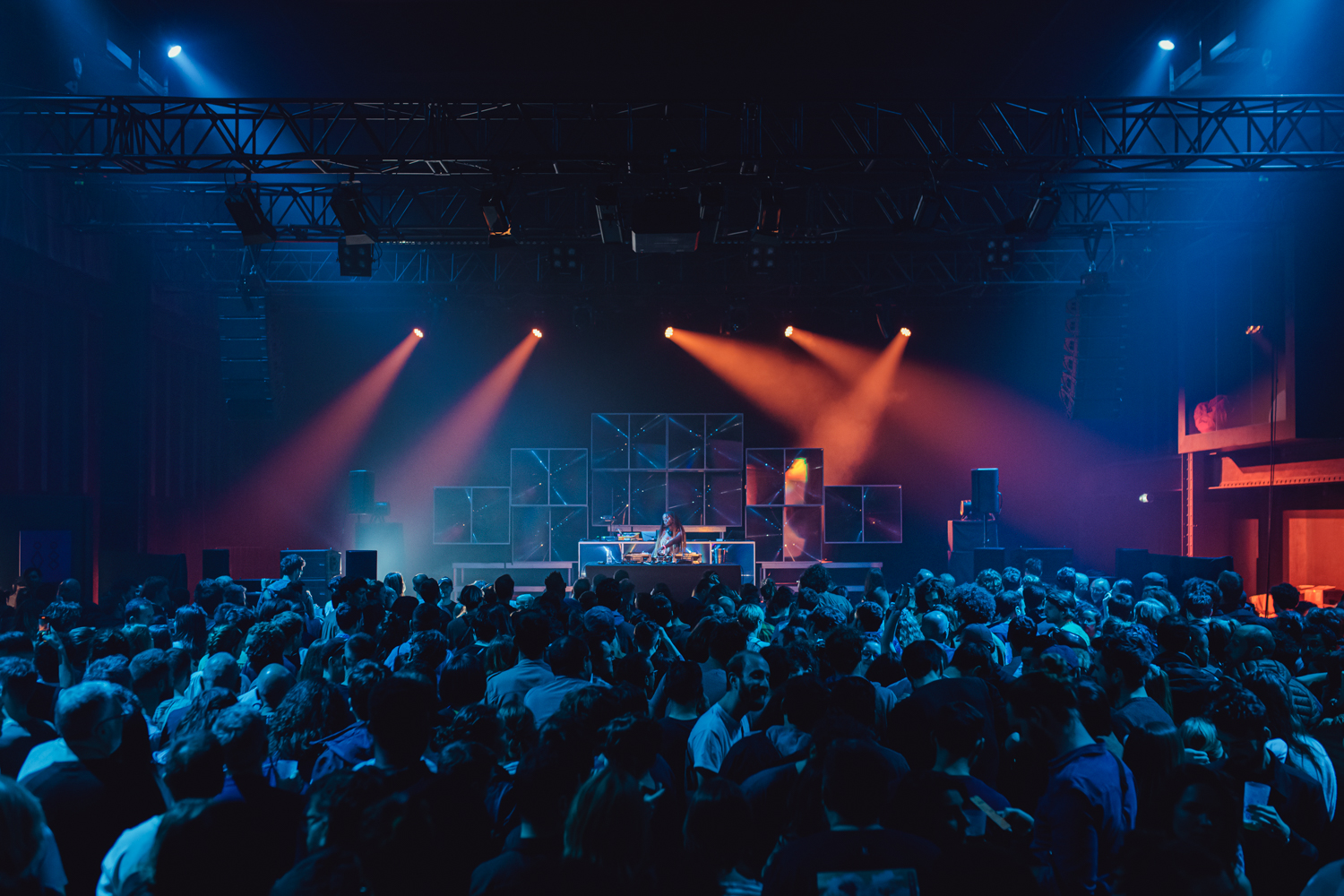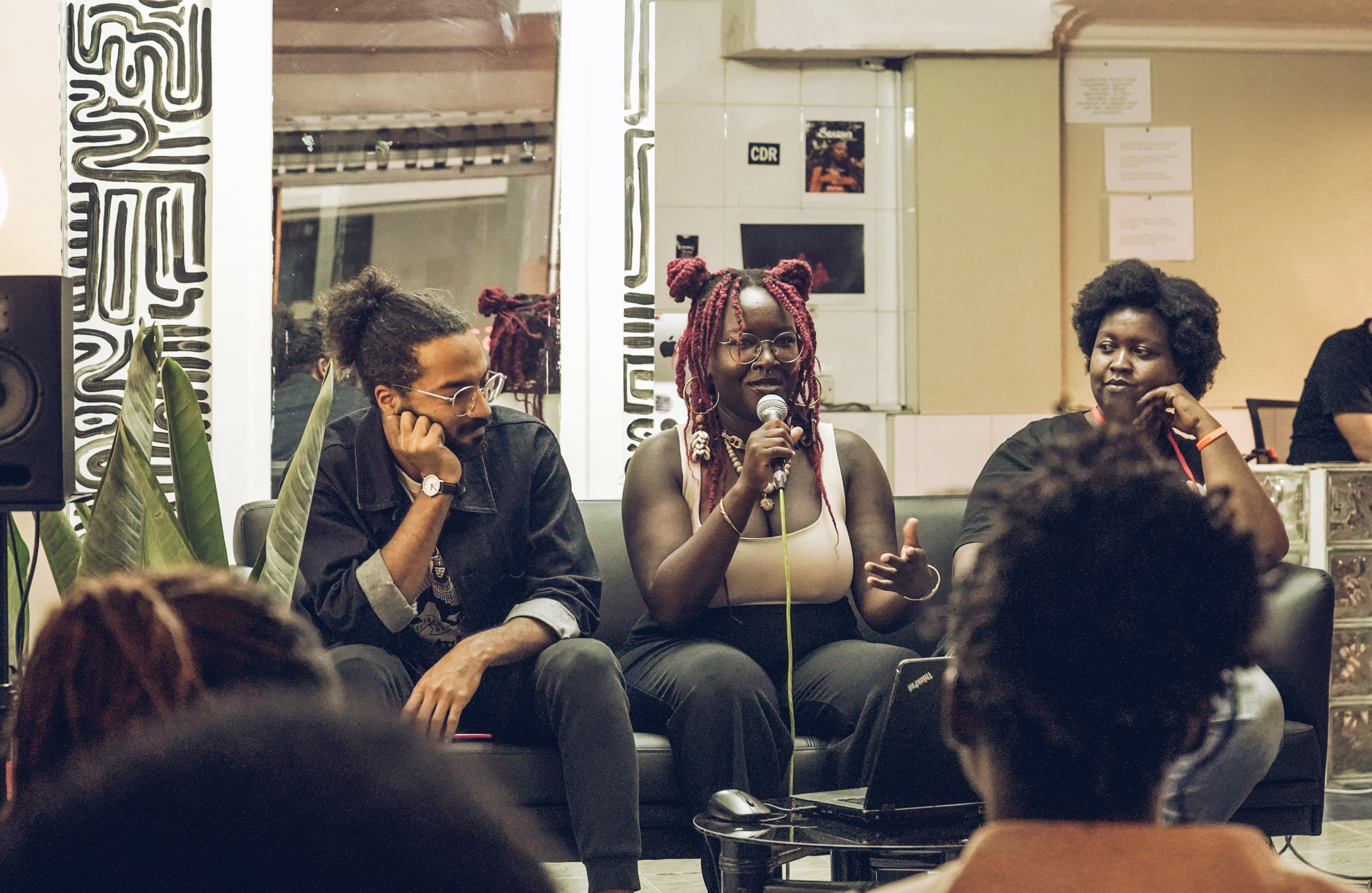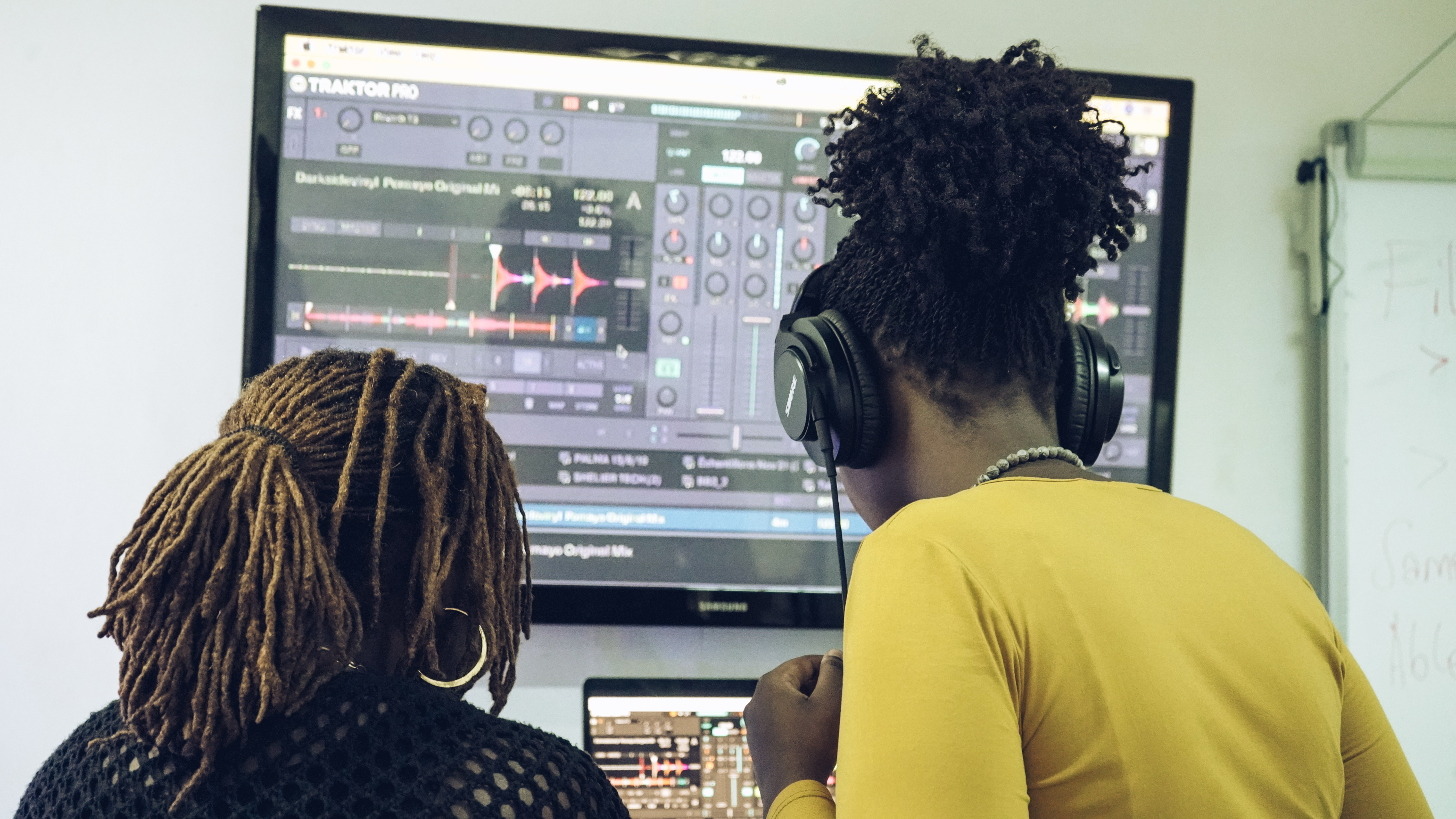 Building upon the fundamentals, this course delves deeper into the intricacies of music production, providing you with the tools and techniques necessary to elevate your creative abilities.
Sign up to the Intermediate Music Production course!
Modules
Synthesis Techniques

Vocal Processing and Effects


Spatial Effects and Stereo Imaging


Creative Automation, Modulation and LFOs


Remixing and Mash-up Techniques


Mastering Techniques for Different Platforms


Creative Arrangement of Vocal or Instrumental Tracks

Introduction to Max for Live

Creating Dynamic and Interactive Music with MIDI Controllers

Exploring Advanced Sampling Techniques and Instruments
Our DJ101 course teaches much more than DJ equipment, beatmatching, mixing, or using effects - it also covers the history of DJ culture, how to curate and organize your music, and how to get your mixes heard.
Sign up to DJ101 now!
Modules
The History of Deejaying & DJ Culture

DJ Software

Selecta: Curation & Preparation

DJ Equipment

Vinyl & Crate Digging

Signal Flow, Recording & Soundcheck

Beatmatching & Mixing in Key

Using FX / Creative Transitions

Business, Branding & Getting Your Mixes Heard

The Political Economy of Music
Intermediate Music Production:


Wednesday, September 13th to Thursday, October 19th, 2023


Every week - Wednesdays, Thursdays & Fridays
Morning classes

Class time: 10 am - 2 pm

Location:

Santuri East Africa
The Mall (basement level), Westlands, Nairobi

DJ101:


Monday, September 11th to Wednesday, October 18th, 2023

Every week - Mondays, Tuesdays & Wednesdays
Afternoon classes

Class time: Mondays & Tuesdays: 1 pm - 5 pm
Wednesdays: 3 pm - 7 pm

Location:

Santuri East Africa
The Mall (basement level), Westlands, Nairobi


Additional learnings:
Critically evaluating your work using Project Based Learning
Understanding the possibilities in production and deejaying with Santuri's unlimited access to gear
Exploring the cultural and historical context of East-African and global electronic music
Developing a professional and respectful process in navigating the electronic music scene
An understanding of social sensitivities across the music industry
SEMA's Approach

We believe that the best way to learn is by getting directly into the music production and deejaying process. You will have endless opportunities to immerse yourself in the magic of creating music and deejaying - SEMA will give you the tools, guidance and space to chart your own path to success. SEMA offers access to cutting-edge software and hardware from our global music technology partners including Ableton, Native Instruments, Shure, Elektron, ADAM Audio, and more. As a SEMA student, you will also have access to your own iMac workstation for the entirety of the course.
SEMA's tutors are all artists in their own right, and are active in the East-African and global music landscape. We understand what you want to get out of the courses. SEMA utilizes Project Based Learning, an approach which inspires as much as it frees you from the traditional classroom environment.
INTERMEDIATE MUSIC PRODUCTION

Enrollment fee: 10,000 KES
Tuition balance: 30,000 KES

Total course fee: 40,000 KES
DJ101

Enrollment fee: 10,000 KES
Tuition balance: 20,000 KES

Total course fee: 30,000 KES

Enrollment will close one week before courses begin.

Ensure you settle your enrollment fee of 10,000 KES by then, and email the receipt to admissions@santuri.org
If you need to get in touch with the SEMA Admissions Team, you can:
email
admissions@santuri.org
(response time - 3 to 7 business days)
or
call us on
+254 768 226 199
(between 10am and 5pm every weekday)
The final decision to grant admission to any applicant lies solely with the Santuri Electronic Music Academy.
SEMA reserves the right to refuse admission and enrollment to any applicant based on internal protocol, criteria and discretion.
FREQUENTLY ASKED QUESTIONS
(FAQs)
When does the next Intermediate Music Production course start?


The course will run from Wednesday, September 13th to Thursday, October 19th, 2023.
Classes will take place every week - Wednesdays, Thursdays & Fridays from 10 am - 2 pm.
Please review your availability and only apply if you can commit to this course schedule.
When does the next beginner DJ101 course start?
DJ101 will run from Monday, September 11th to Wednesday, October 18th, 2023.
Classes will take place every week - Mondays, Tuesdays & Wednesdays
Class time: Mondays & Tuesdays: 1 pm - 5 pm
Wednesdays: 3 pm - 7 pm
Please review your availability and only apply if you can commit to this course schedule.
Where do classes take place?



The Mall (basement level), Westlands, Nairobi.
Students are advised to arrive at least one hour before class starts to avoid being held up in traffic, and to get in some
practice or consultation time with your tutors.

Does attendance count towards being certified?



Yes. SEMA has an attendance protocol in place that tackles student absence, class participation and Final Project submission,
all of which count towards receiving a SEMA certificate of participation.
Can I enroll in 2 courses at the same time?

We dissuade anyone from taking on two courses at a time. You will really maximize your learning and money by focusing on one.
How much is each course?

40,000 KES for Intermediate Music Production.
30,000 KES for DJ101.
If I don't finish the course do I get my money back?



Once enrolled onto a SEMA course, students sign Terms & Conditions that specify the eventualities under which funds paid are refundable.
Are there flexible ways to pay?


A 10,000 KES enrollment fee must be paid in order to secure a slot on either course as a deposit.
The tuition balance must also be settled one week before your respective course starts.
Can I attend a class or visit the space before I decide to commit financially?



Totally! You can visit the space during our working hours from 10 am - 5 pm on weekdays.
You are encouraged to settle the full tuition fee before the course begins.
Nonetheless, students are required to financially commit with a 10,000 KES deposit in order to secure a slot.
I'm ready to settle my tuition fees. How do I pay?



The first step is to fill in the SEMA Admissions Form for the course you would like to take.
Instructions on how to make your tuition fee payment can be found towards the end of the form.
I won't be able to make it for the September courses. When can I join SEMA next?



Our next offerings will be communicated via our social media platforms and newsletter.
Follow us
on socials and
sign up
to our newsletter to stay updated.
REQUIREMENTS

Do I need to be a musician or have any musical experience?


For the Intermediate Music Production course, a foundational understanding of music production is required.
No previous musical experience is required for the DJ101 course.
Do I need a laptop?



Having access to your own personal laptop that you can bring to class is preferable.
SEMA's wide equipment inventory also has several iMacs that students can use if they don't have laptops.
What software is the Intermediate Music Production course taught on?


Primarily Ableton, with the skills acquired transferrable to other music production software.
What software is DJ101 taught on?


Traktor is the main software used in class. As an industry standard, the skills are also transferrable to different
DJ software and controllers.
Once I apply how long will it take to get accepted?



The SEMA Admissions Team will contact you within two weeks of receiving and reviewing your application.
GENERAL

What courses do you offer?

SEMA offers music production courses at beginner, intermediate and advanced levels.
We also offer DJ courses at the beginner level, with intermediate and advanced levels to come. All SEMA curricula are expansive and
in-depth, taking in elements of electronic music culture, music business in addition to the technical fundamentals.
How do I apply for a SEMA course?

By filling in the SEMA Admissions Form the course you wish to take.
Depending on the course level, you will need to share some information about your interest and experience in music production or deejaying, show us that you share Santuri's core values, and be able to settle your full tuition fee.
We are currently piloting the SEMA Scholars program, for outstanding applicants with limited resources - the application process is still the same (filling in the SEMA Admissions Form).
What will I receive after completing my course of study?

You will receive a SEMA certificate. Santuri's reputation is global, having strong partnerships with key music technology players globally, and a network of festivals, labels, music platforms, and further education establishments.
Students who succesfully complete their respective course can have the opportunity to join the lively SEMA Alums program.
This grants you access to studio time, gear hire, showcase opportunities, and continued support and guidance in your music career.
After attending SEMA, what can I do with the skills I have learned?

Previous SEMA Alums have gone on to a variety of careers and opportunities. Ranging from producing professionally, signing to labels, regional and international tours, working in studios, teaching music production and deejaying, and much more.
Follow our socials
for examples of what our SEMA Alums are up to.
Are Santuri and SEMA the same thing?

The Santuri Electronic Music Academy (SEMA) is the educational wing of Santuri East Africa. Santuri is a music innovation hub that actively offers studio services, gear hire, events, curation, research, consultancies, community building, on top of
music production and DJ courses at SEMA.
What's so special about SEMA anyway?

SEMA is designed and implemented by artists, producers, and DJs who have a deep connection to alternative and innovative music, and a strong sense of community purpose. We adopt a progressive pedagogy based on Project Based Learning, so students are always hands-on with their own studies - this is not a traditional classroom. Each student is challenged to surpass their own expectations and encouraged to develop critical thinking about the work they produce and the industry they wish to be a part of. Santuri also intentionally addresses the gender imbalance in the music scene and highly encourages applications from non-male-identifying practitioners.
Some direct questions we've received:

If a student is not able to clear the fees before orientation, are there flexible payment plans offered?

It is mandatory that applicants settle both their deposit and tuition fee balance in order to be onboarded onto their desired course.
However, we are a reasonable team, and if there are urgent or extenuating circumstances, we can look into flexible payment options.
(note: this may incur an additional fee and remains within SEMA's discretion)
In the case of a student undertaking both courses, is there an incentive to reduce the fee to ease the burden of payment or because of their difference in terms of course structure and teaching faculty, any changes would be difficult to look into?

As aforementioned, we discourage applicants from taking on two courses at a time. SEMA is dedicated to providing unique and progressive training across several electronic music disciplines - there will always be an opportunity for you to sign upfor more courses in the future.
It being a premier paying class, are there any perks or differences compared to previous cohorts?
SEMA is the leading electronic music academy in East Africa. We previously were offering students stipends to attend, though transitioned into a paid course model and are now offering courses at fees that are affordable for our community. As such, our market friendly fee is already a perk compared to regional and global institutions.
Are there work placements or applied work experience that you receive with the course or is it purely educational without outside interactions?
There are many industry interactions through our extra-curricular and Santuri / SEMA-wide activities, events, and programs. These include opportunities to showcase your work via our networks, perform at local venues, interact with international communities and platforms such as CDR, Oroko Radio, Currents FM and more.
For DJs, we have offered opportunities at pristine locations like Jenga Jungle, Unseen, The Mist, Shelter KE and Beneath the Baobabs festival. Our music production graduates have performed on international stages like Suoni Per Il Popolo, Nyege Nyege, CTM Festival, Sonar Festival and top local venues. SEMA also offers niche opportunities such as live film scoring, soundtracking, and artist residencies.
If someone may have a day job or a full-time job, are there sessions that could be set up for them to learn either part-time, evening or weekends?
SEMA is currently in the process of formulating alternatives suitable for working students that will be communicated through our socials and newsletter once designed.
How can I get in touch with your admissions team?

The best place to begin is by filling out the SEMA Admissions Form.
If you need to get in touch with the SEMA Admissions Team, email us at
admissions@santuri.org
and we will try to answer any questions you have.
T
he final decision to grant admission to any applicant lies solely with Santuri Electronic Music Academy. SEMA reserves the right to refuse admission to any applicant based on its own criteria and discretion.
︎Beginner

There is no experience necessary for our beginner course, just a passion for music and the desire to learn. Successfully completing this course equips new producers with the skills and knowledge to start their journey of music making and creative expression with the Santuri ethos of community, collaboration and innovation.
︎Intermediate
Students are taken through modules on mixing and mastering, innovative music production techniques and performance skills, the cultural and sub-cultural contexts of electronic music, digital distribution, copyright, and career development.
︎Advanced
The course offers producers with experience an opportunity to take their music to a new level – from experimental production techniques, building live performances, advanced mixing approaches and developing release strategies.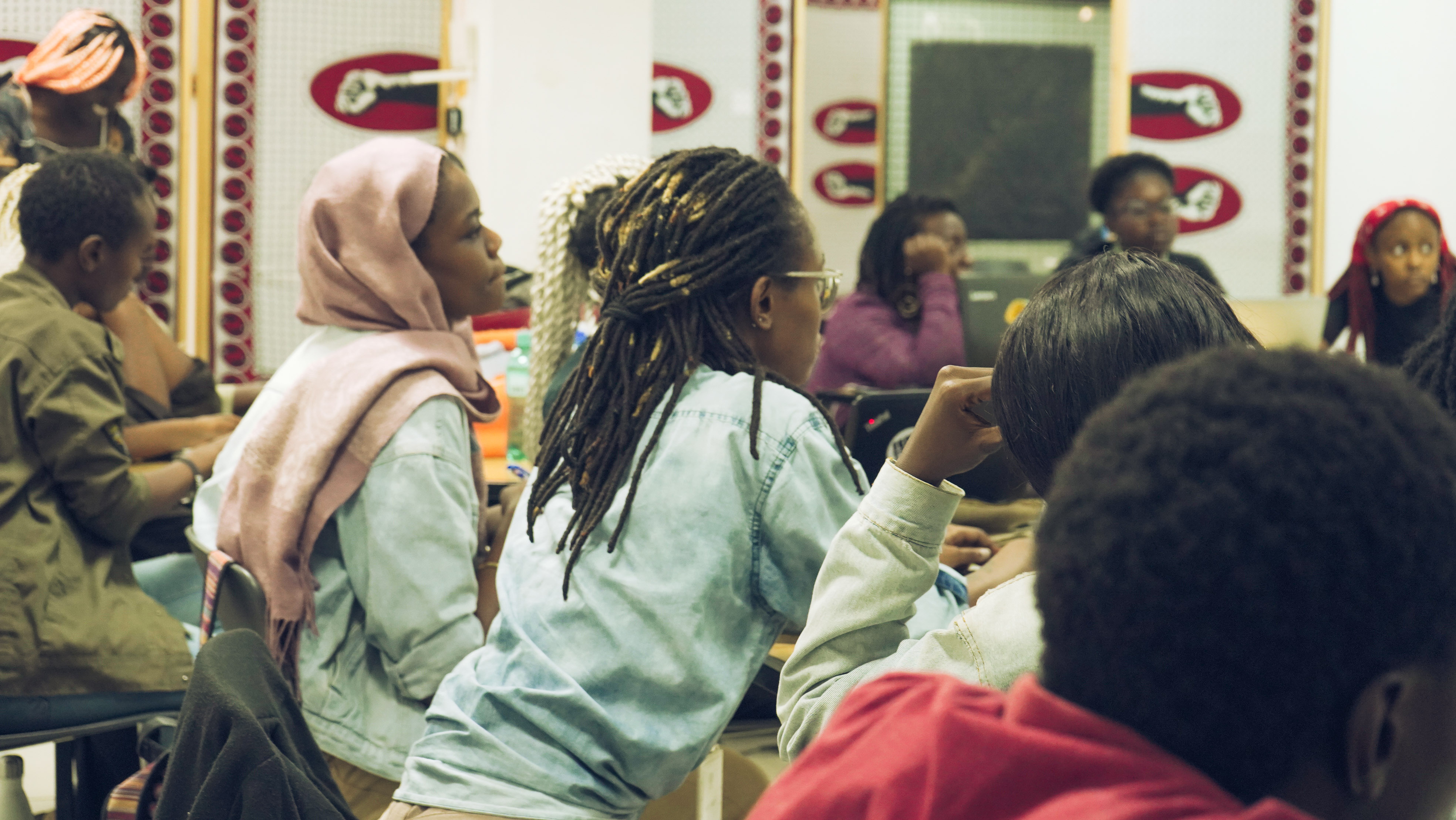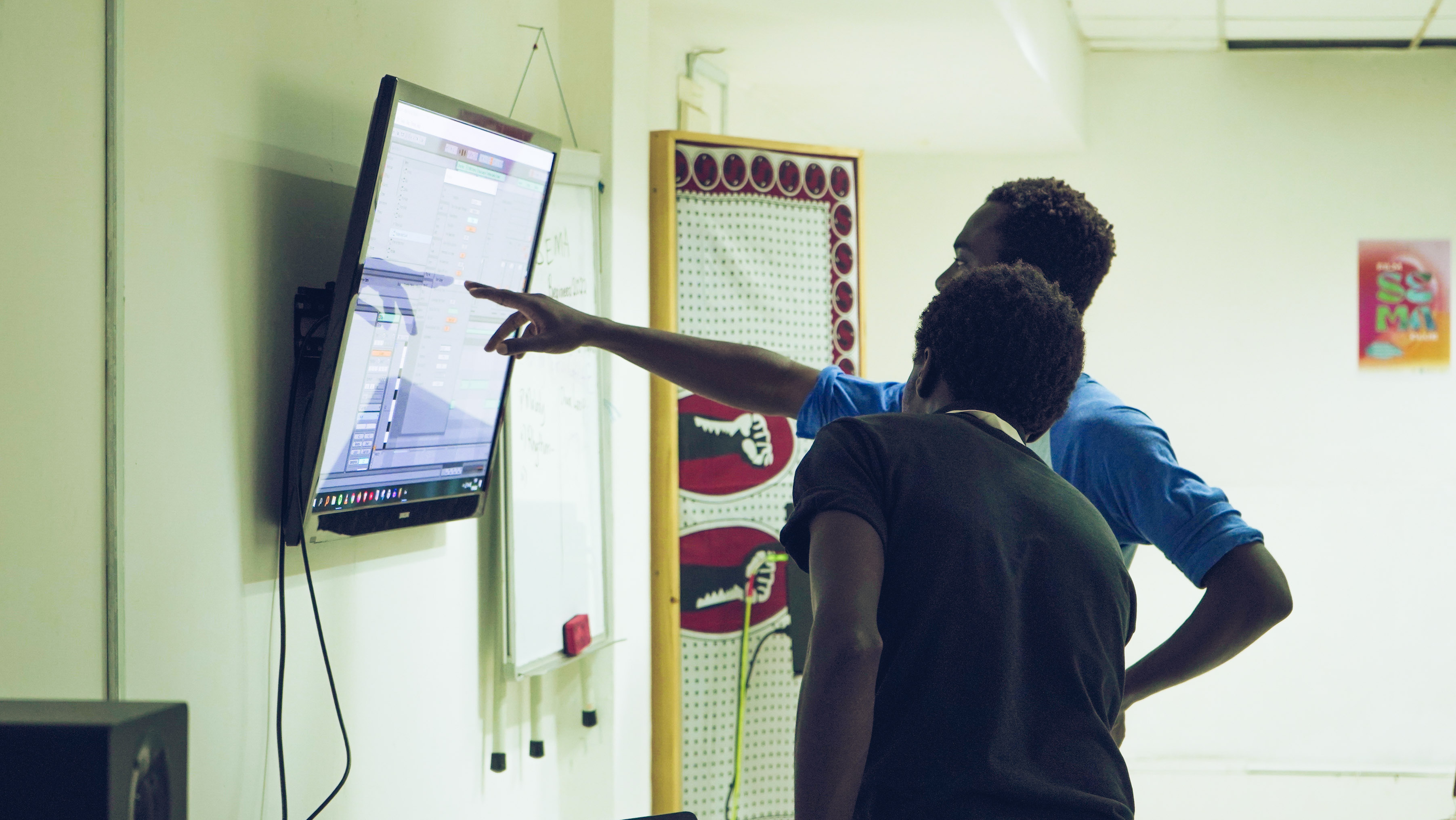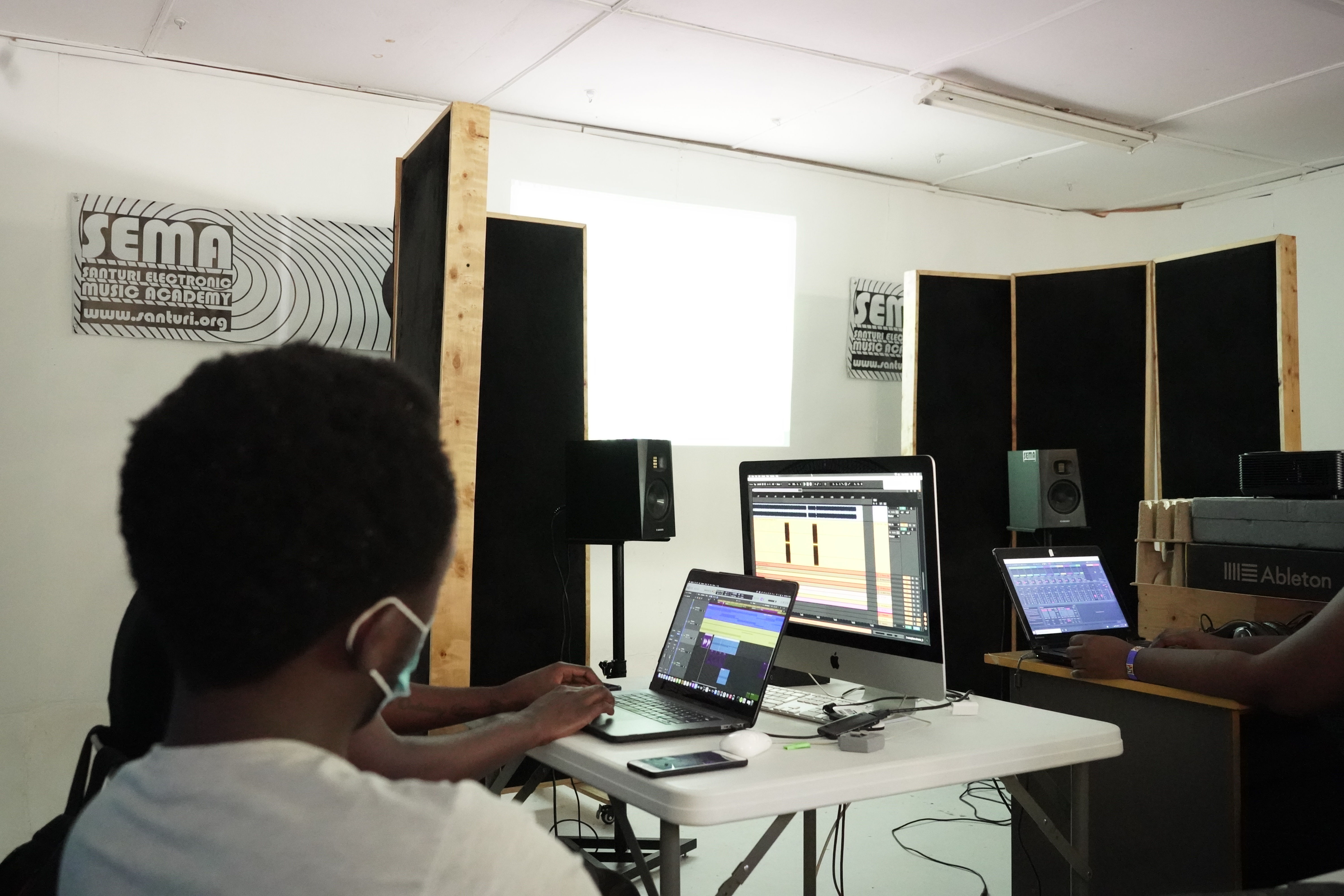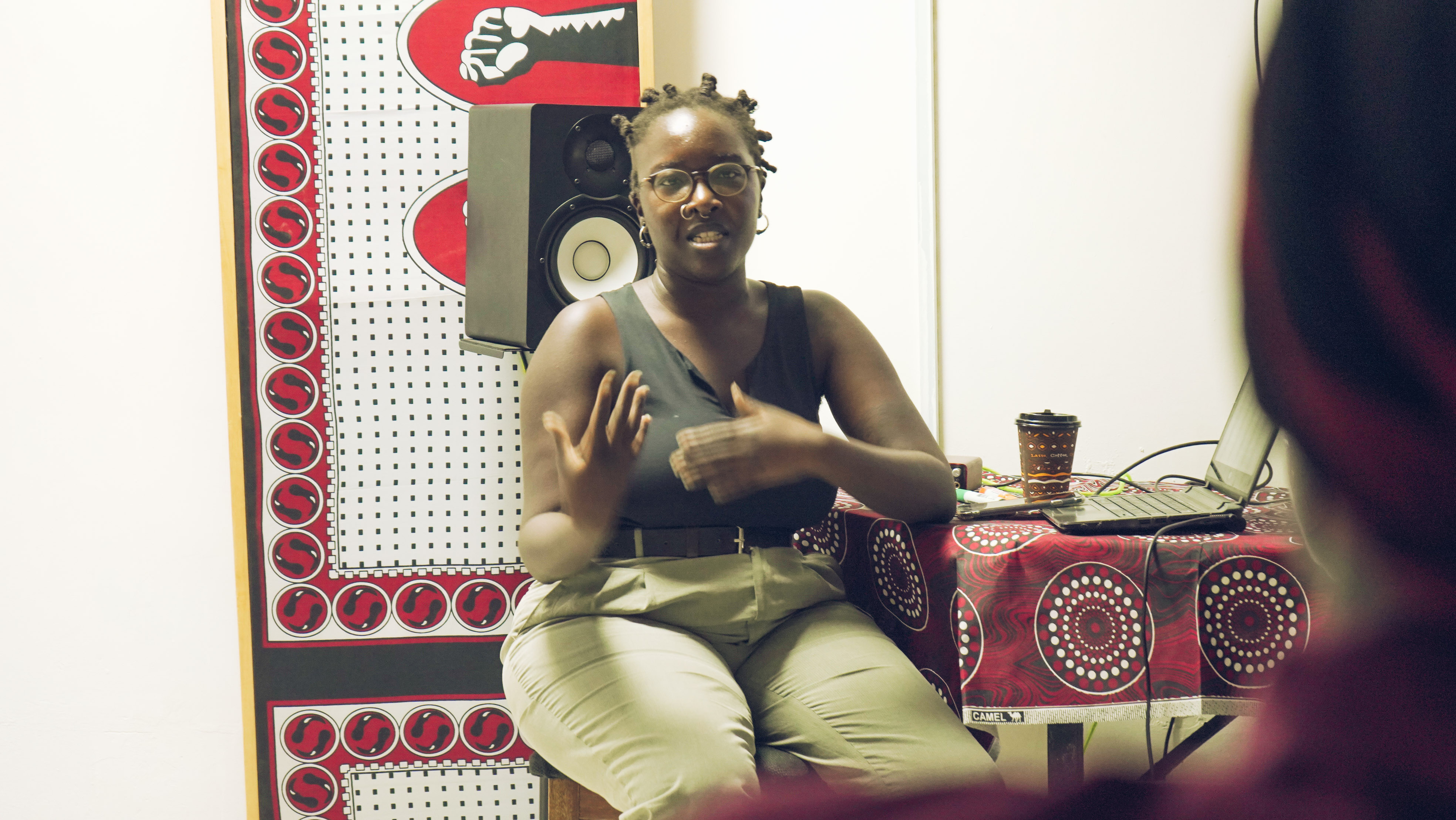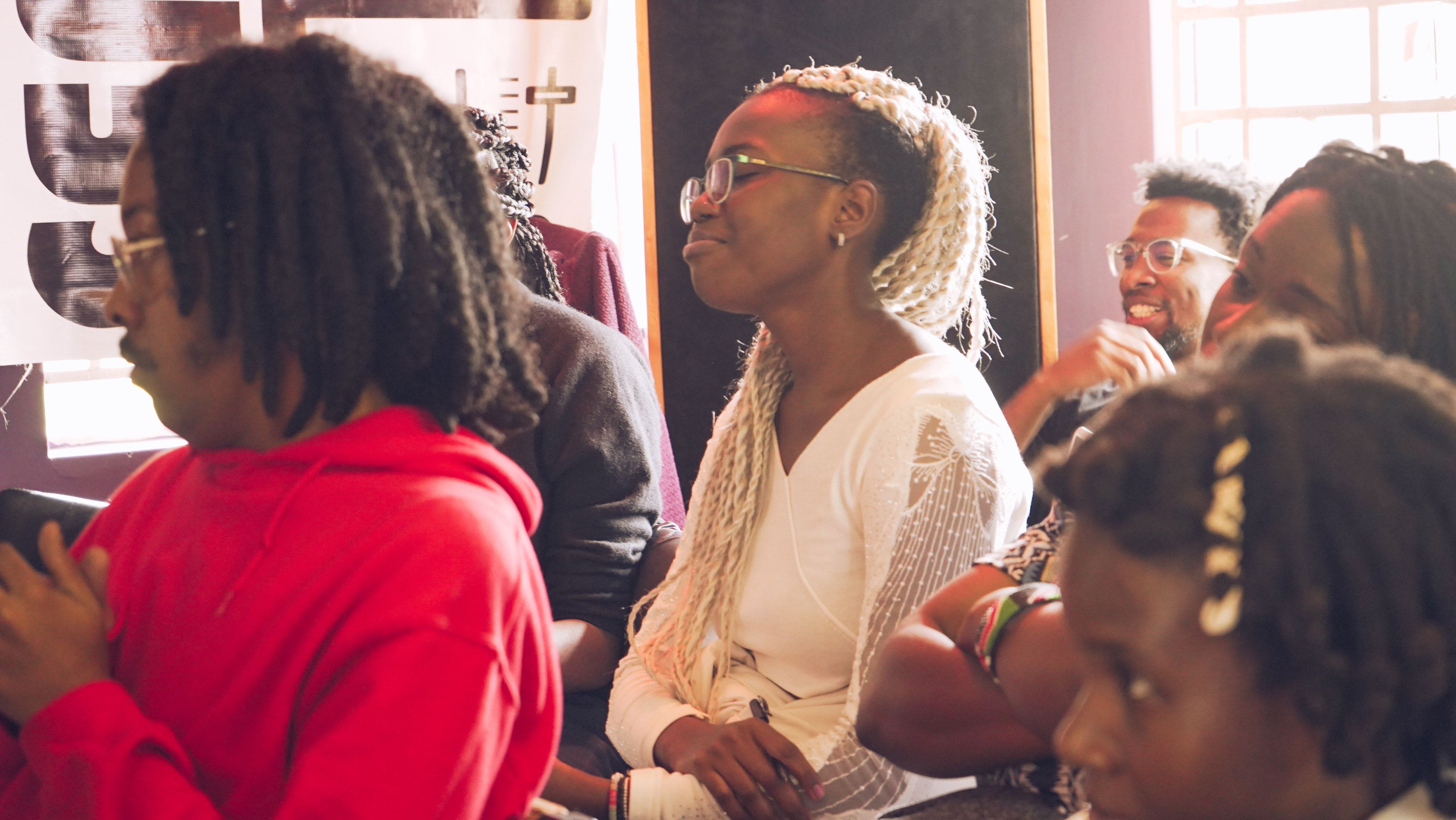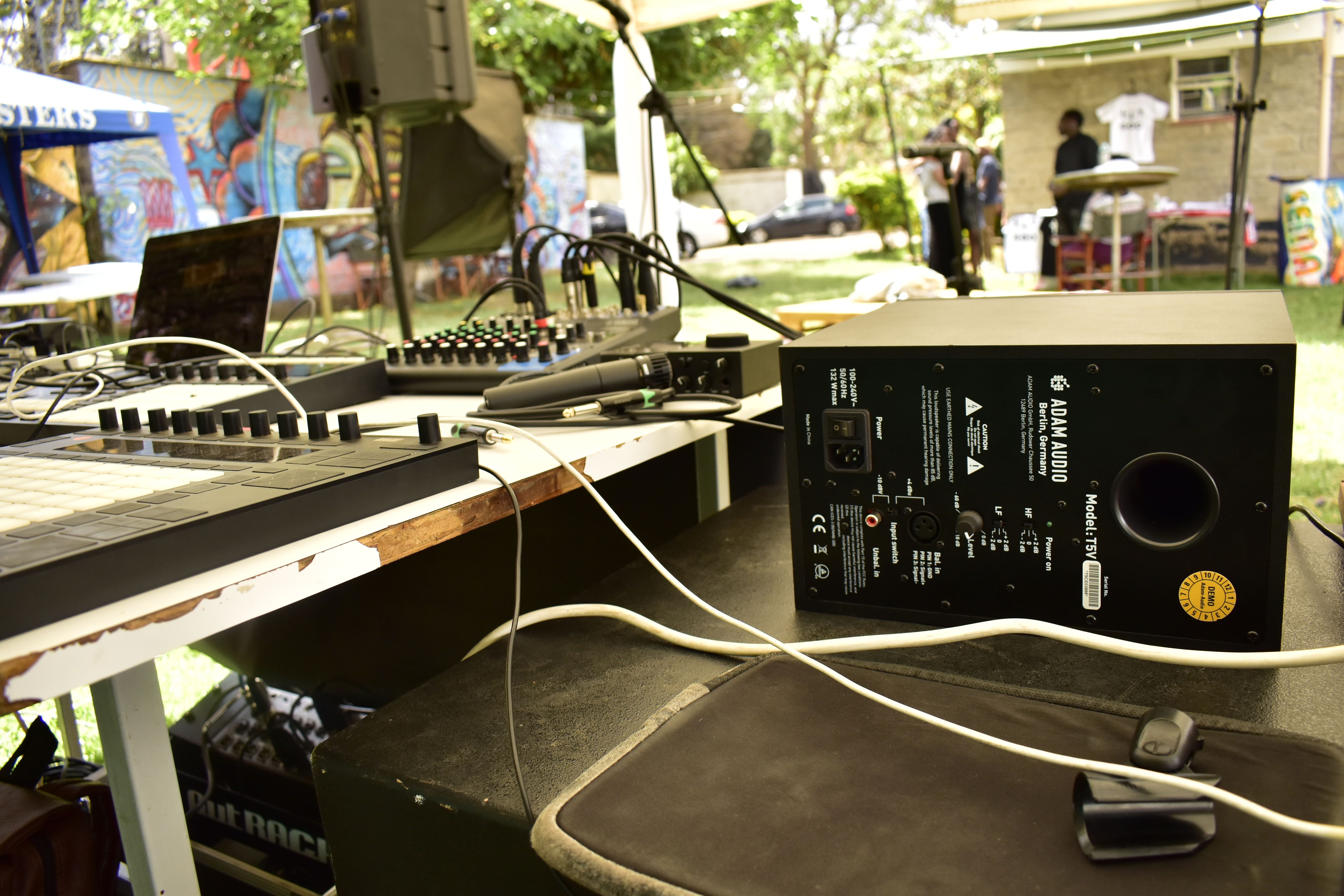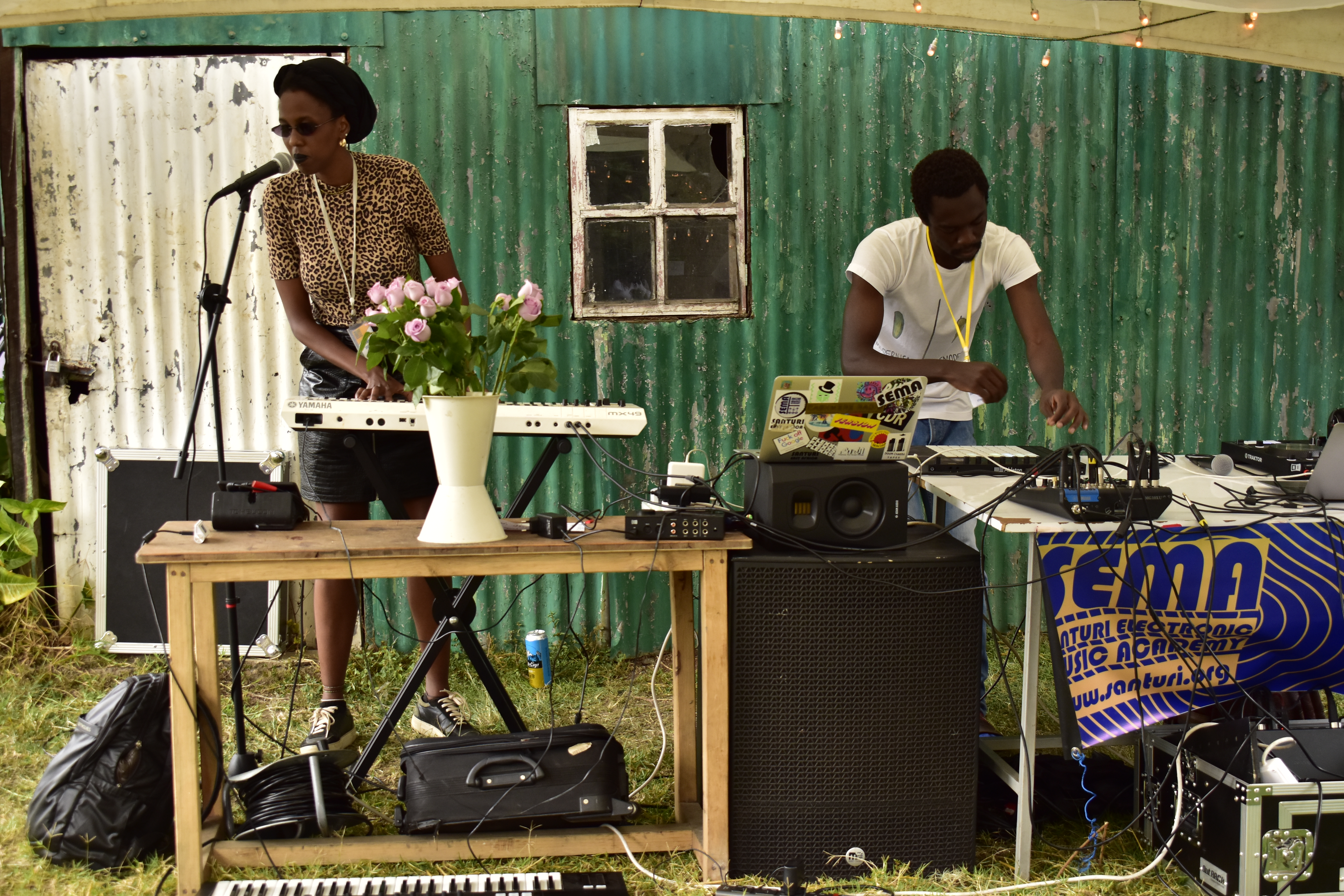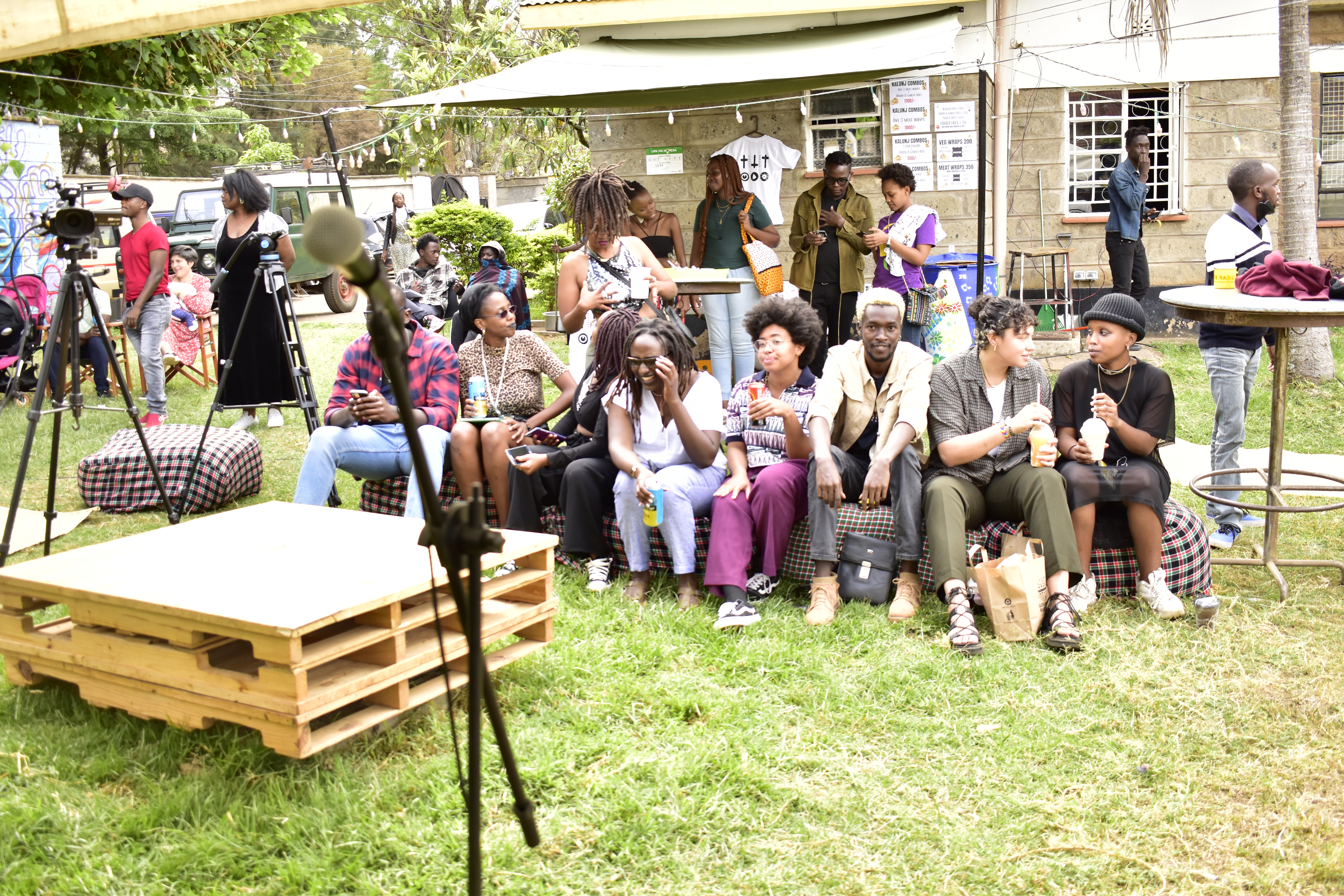 Feedback from the advanced music production course:
"I have to admit, I learnt more in a span of 6 weeks than all my previous experience in music production. This program has been a game changer to me and my music journey. I really appreciate all the tutors and the staff for their time, knowledge, patience and passion. I'm really proud of myself and more confident now about my art."


"The program has changed how I think about sound as a whole. I feel like it led me to take a step back from what I already knew about music production, from the approaches I was already used to and to reconsider, reimagine, and relearn what sound is in general. (...) It also made me even more passionate about sound design. From building my own sounds, to making my own presets on VSTs. I just have a whole new range of possibilities in my mind when I think about making music now."
Feedback from the beginner music production course:
"I'm more inspired and confident in myself and it's become easier to translate musical ideas into projects."

"Not only do I know 'how to do', I now also know 'what to do'. Having experienced teachers from the industry completely changed my approach to music and creating as a whole. The class on 'Experimental Music' was the most impactful."

"I've been exposed to the most talented individuals I've ever met, which in turn has taught me a lot and has truly become an inspiration."

"It was incredibly inspiring! I felt the community enhanced my work."

"It has been an amazing, amazing journey. It still baffles me that I've been able to garner all this knowledge in a little more than three
weeks."


.