DJ IV performs at Iche's album launch, November 2022






The Santuri Salon is our new space at The Mall (basement level) in Westlands, Nairobi.

It is Santuri's multi-functional space for workshops, performances, listening sessions, panel discussions and more.

The Santuri Salon is also a place for DJs and music producers to access world class hardware and software Santuri shares with the community. What's more, we also have a library focusing on music culture books and publications.

The space is open to the community for hire. Simply contact the Santuri Salon on:

+254 768 226 199 (mobile / WhatsApp) or email salon@santuri.org




Here's some images of recent events as the Santuri Salon.


Open Day January 13th
"Iche album" launch featuring Janice Iche, Nabalayo, Akoth Jumadi and DJ IV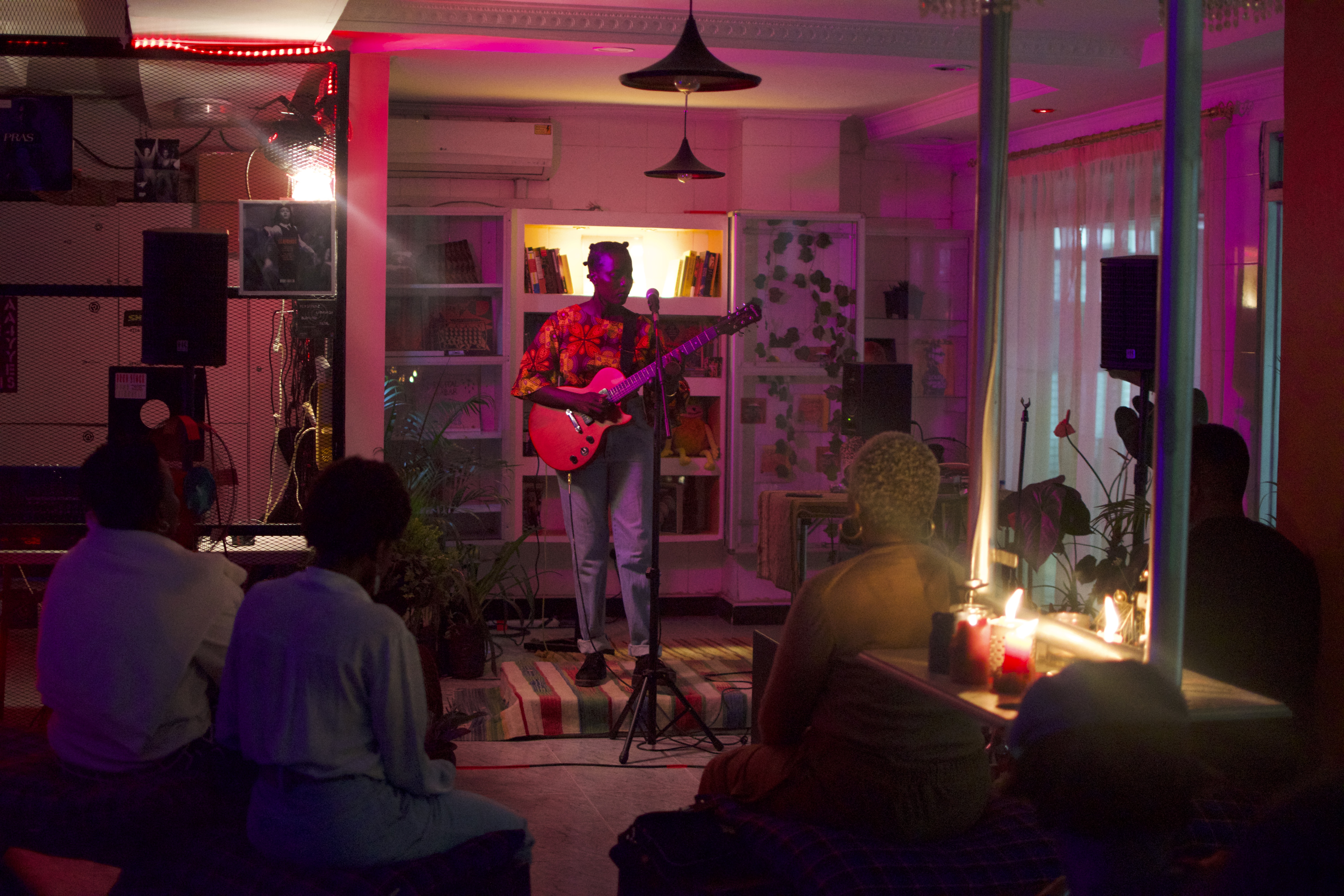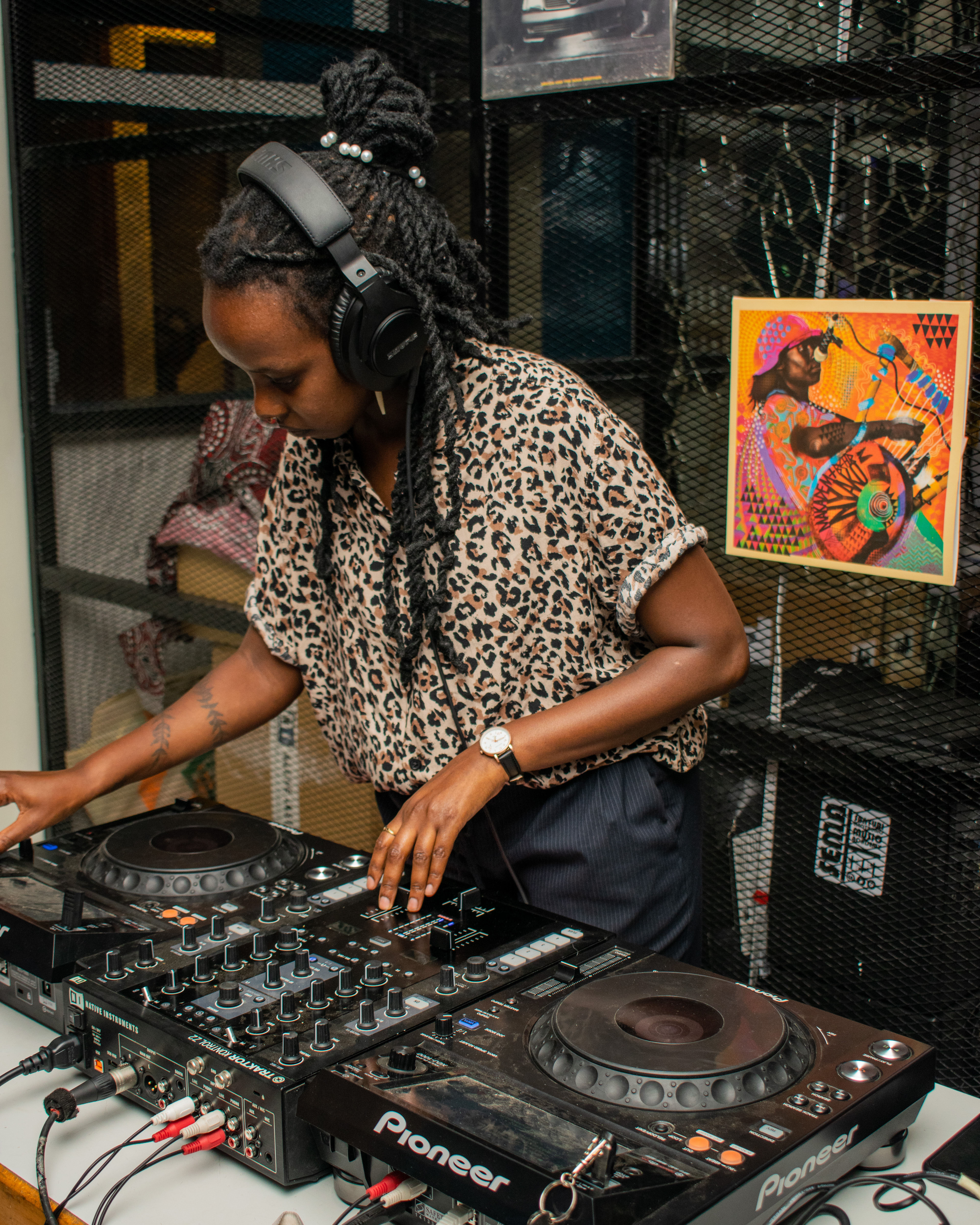 MISSION
[MONRHEA] hosts the TCHNO workshop at the Salon
Housed in a former beauty salon in the basement of The Mall, the Santuri's Salon is the central operating base for Santuri activities, combining a recording studio, music production stations, a workshop / classroom area, an office, and a showcase area.


From this space Santuri plans shall:



Create a value-driven, vibrant and inclusive space in Nairobi for music practitioners to learn skills, develop creative works, and share them with local, regional and global audiences.
Establish an East African reciprocal residency program that combines learning, collaboration and artistic innovation, connecting Kenya and Tanzania, expanding to 3 other locations in 2023/2024.
House our celebrated SEMA education program and grow our community by building an active Alums network - creating opportunities and providing sustained support for our students.
Them Mushrooms - live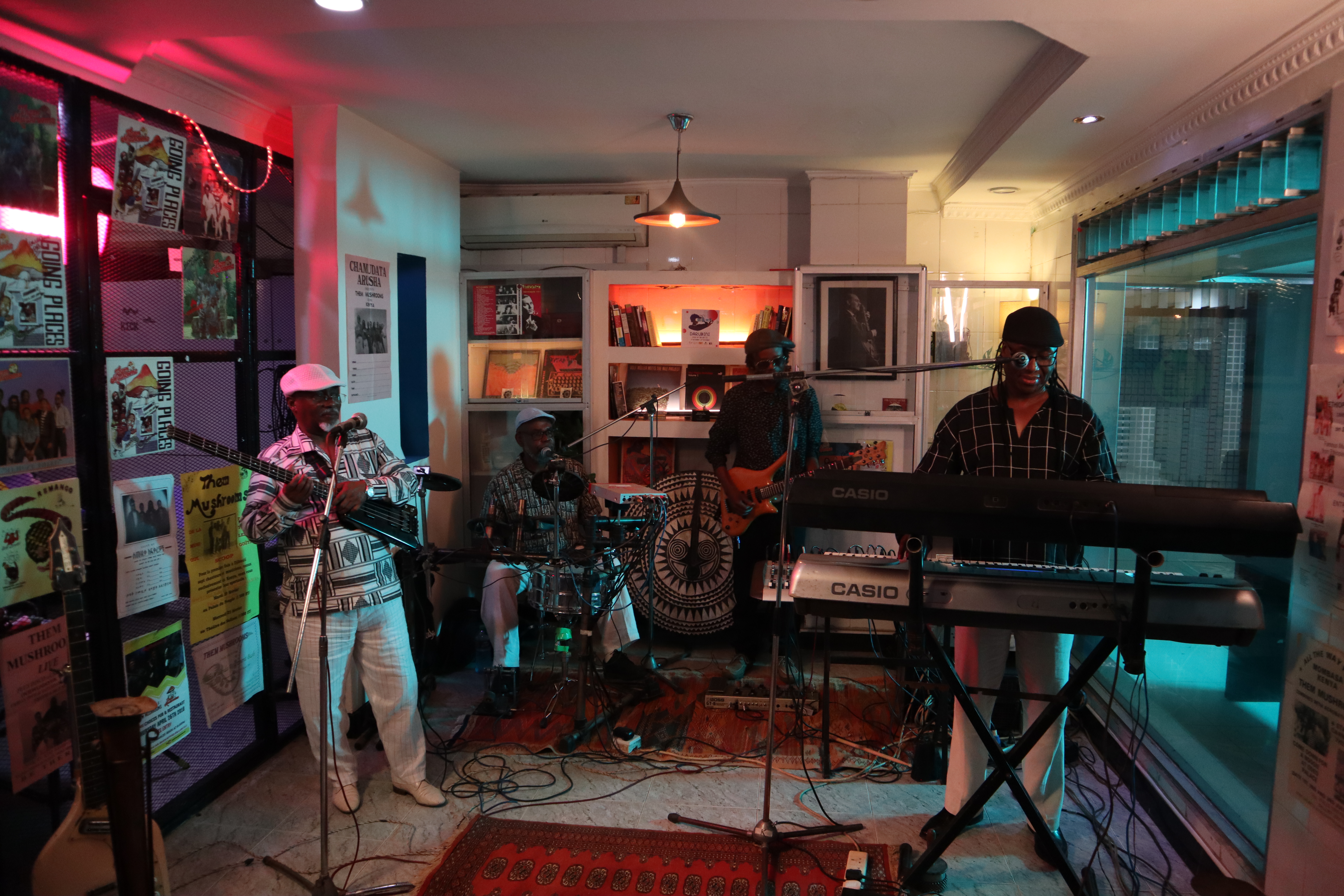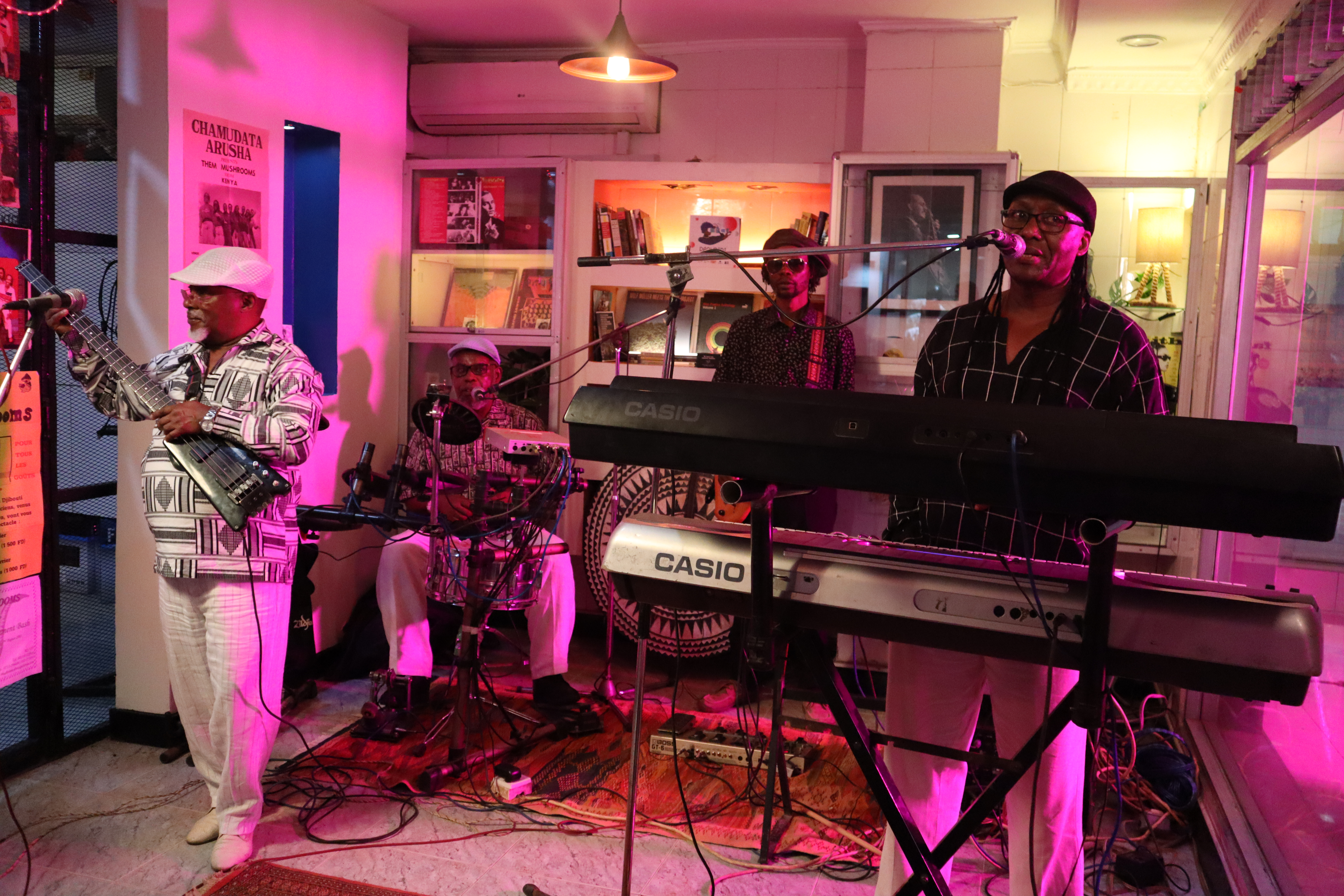 "Santuri has been a much needed breathe of fresh air in the Nairobi music space post-pandemic, bringing together equally inspired and curious music minds to learn, engage and interact. The Santuri Salon is a perfect add on to this ecosystem, right in the heart of Westlands (Nairobi party district), providing a space to showcase some of the magic the city is making. It was an honour for Them Mushrooms, one of Kenyas most iconic bands, to able to jam in the space to a small exclusive audience, in the build up to the Hamsini Tour celebrating 50 Years of Live music".
George 'Porgie' Gachui, Them Mushrooms' Manager








Dipa Konnection Video Shoot


Nairobi's next top band passed by to shoot a video for their upcoming release - full video to follow!




SEMA Open Day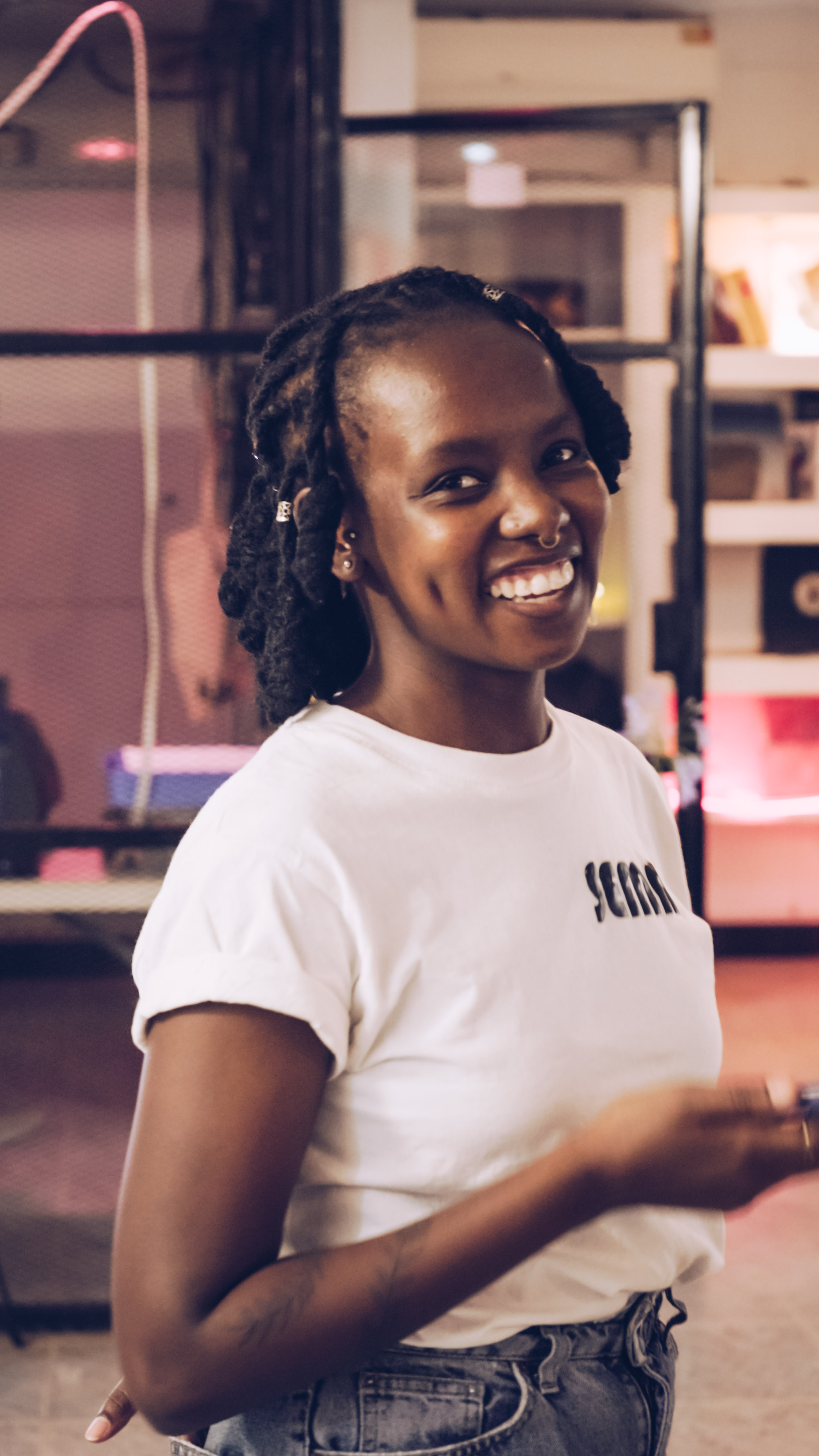 .





Building the Santuri Salon in September 2022