The Santuri Salon is our new space at The Mall (basement level) in Westlands, Nairobi.

It is Santuri's multi-functional space for workshops, performances, listening sessions, panel discussions and more.

The Santuri Salon is also a place for DJs and music producers to access world class hardware and software Santuri shares with the community. What's more, we also have a library focusing on music culture books and publications.

The space is open to the community for hire. Simply contact the Santuri Salon on:

+254 768 226 199 (mobile / WhatsApp) or email salon@santuri.org





SPOTLIGHT SESSIONS @ THE SANTURI SALON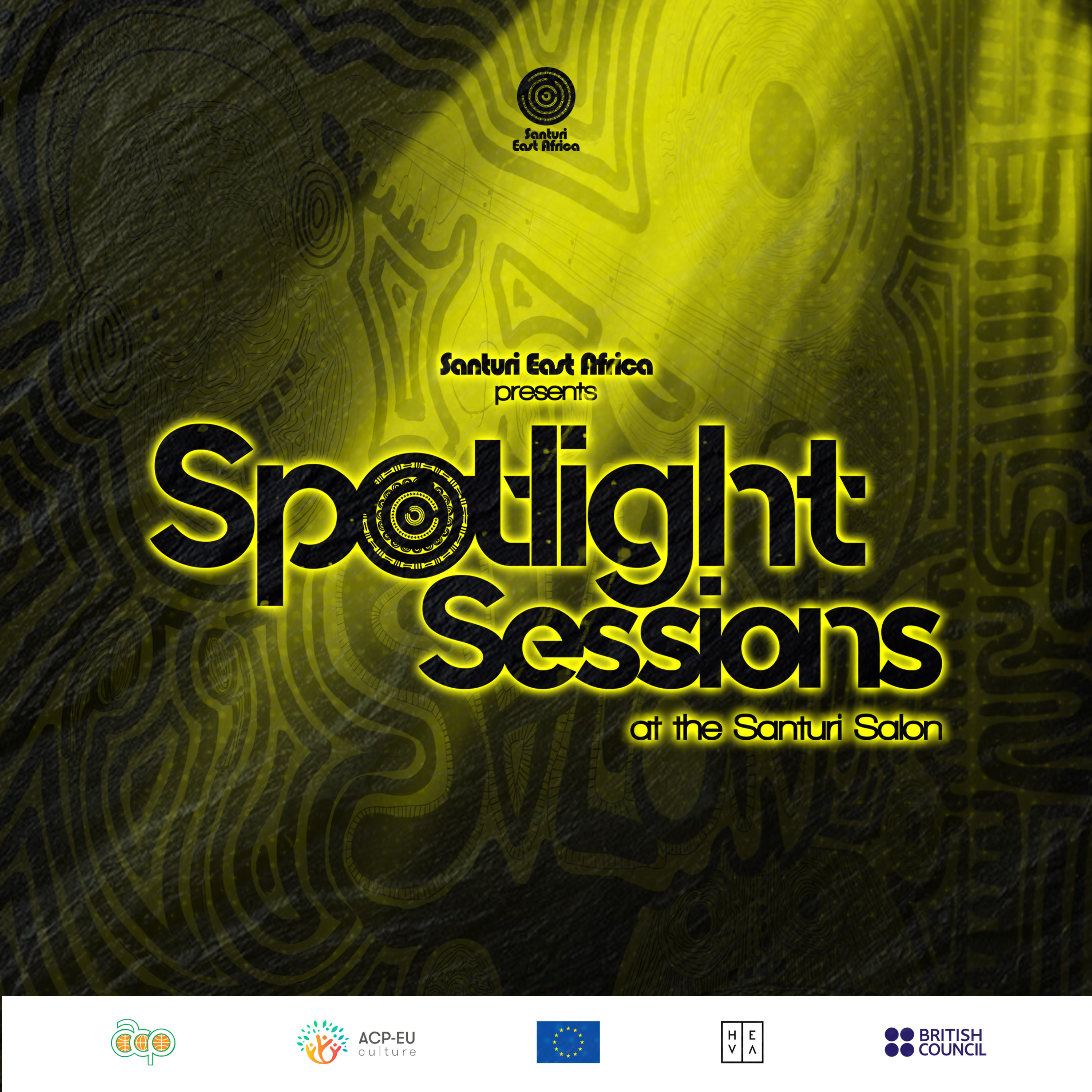 Spotlight Sessions is a monthly event series held at The Santuri Salon, where we proudly present exceptional emerging musicians from the East African region. With the generous backing of the Ignite Culture EA grant, we have established an inclusive environment that allows these talented artists to showcase their unique and experimental projects before an intimate and receptive audience.


Kicking off in June 2023, our Spotlight Sessions are free to attend on the last Thursday of every month until December. We encourage you to mark your calendars and join us for these immersive events.


If you are an emerging East African musician seeking an opportunity to showcase at Spotlight Sessions, apply on the next call.



K-SHAKA REUNION


Friday 11th August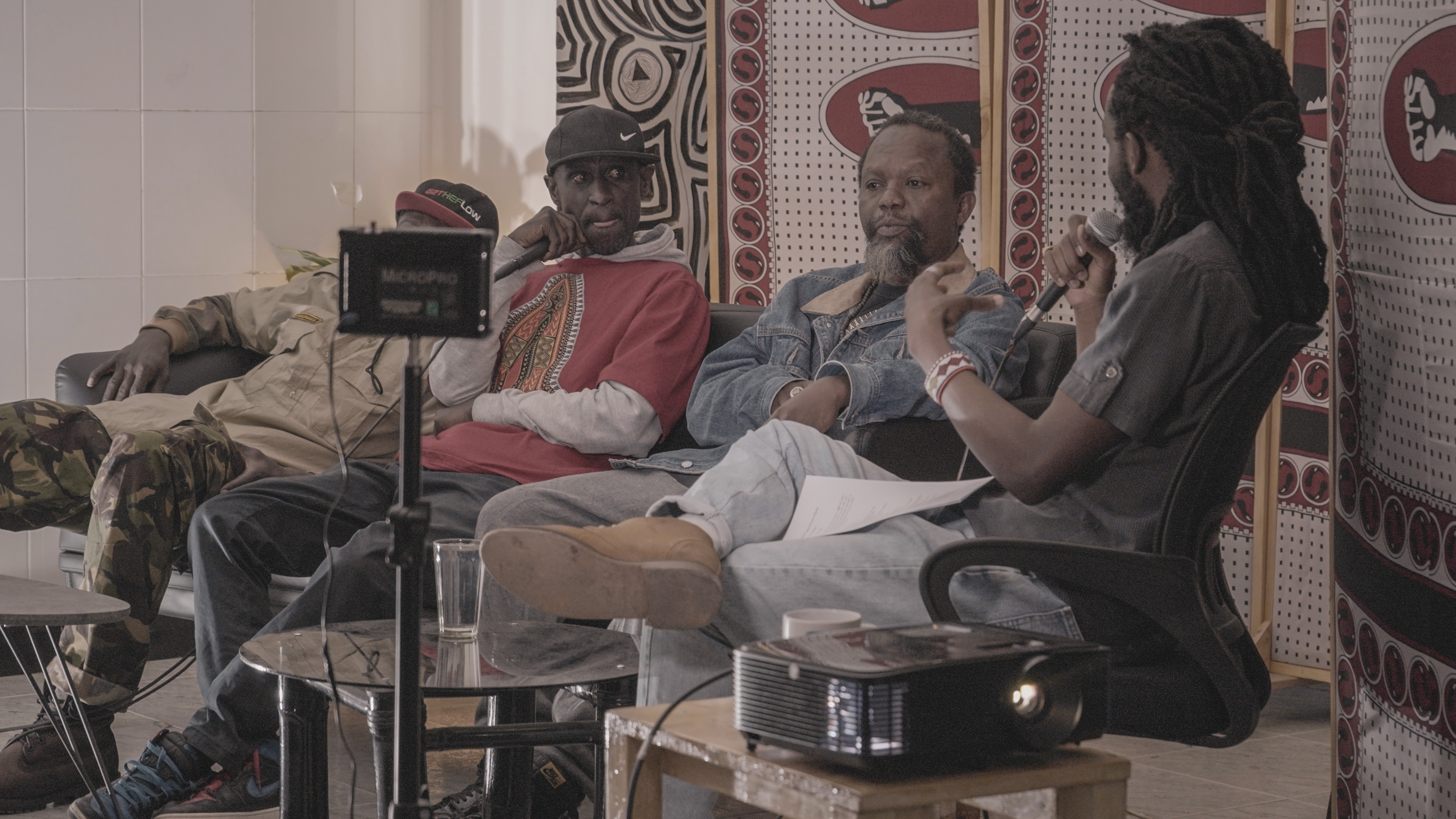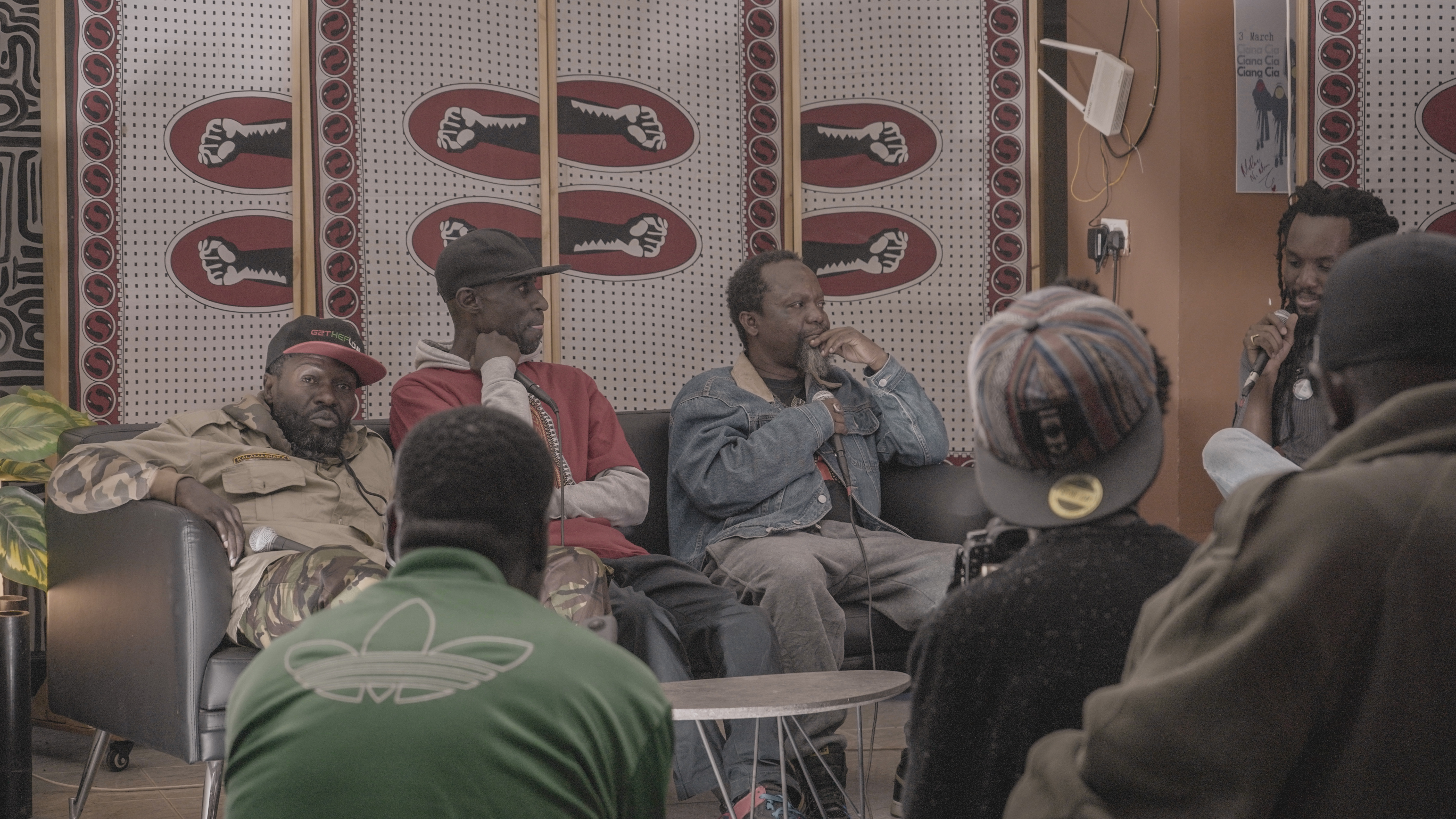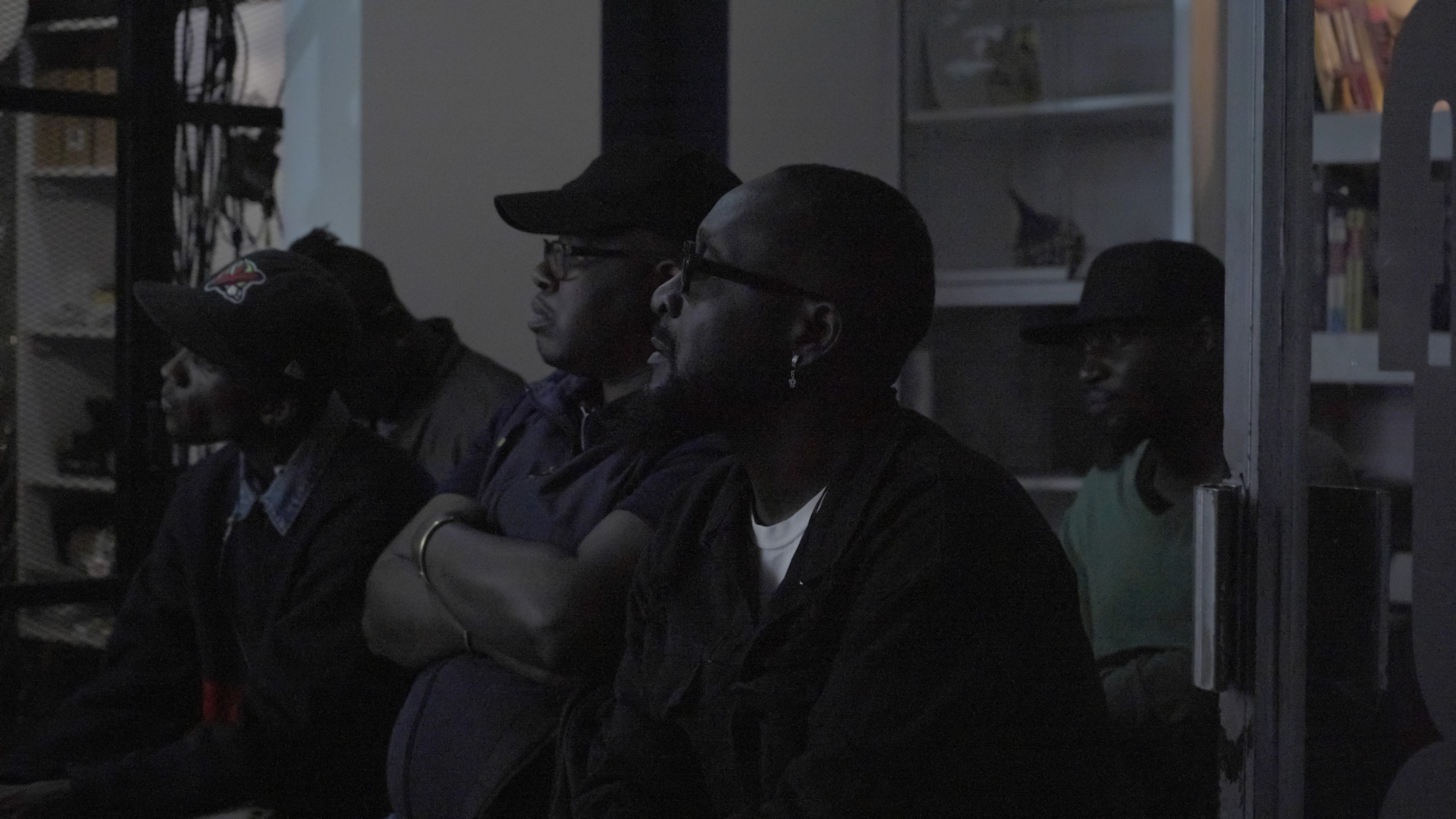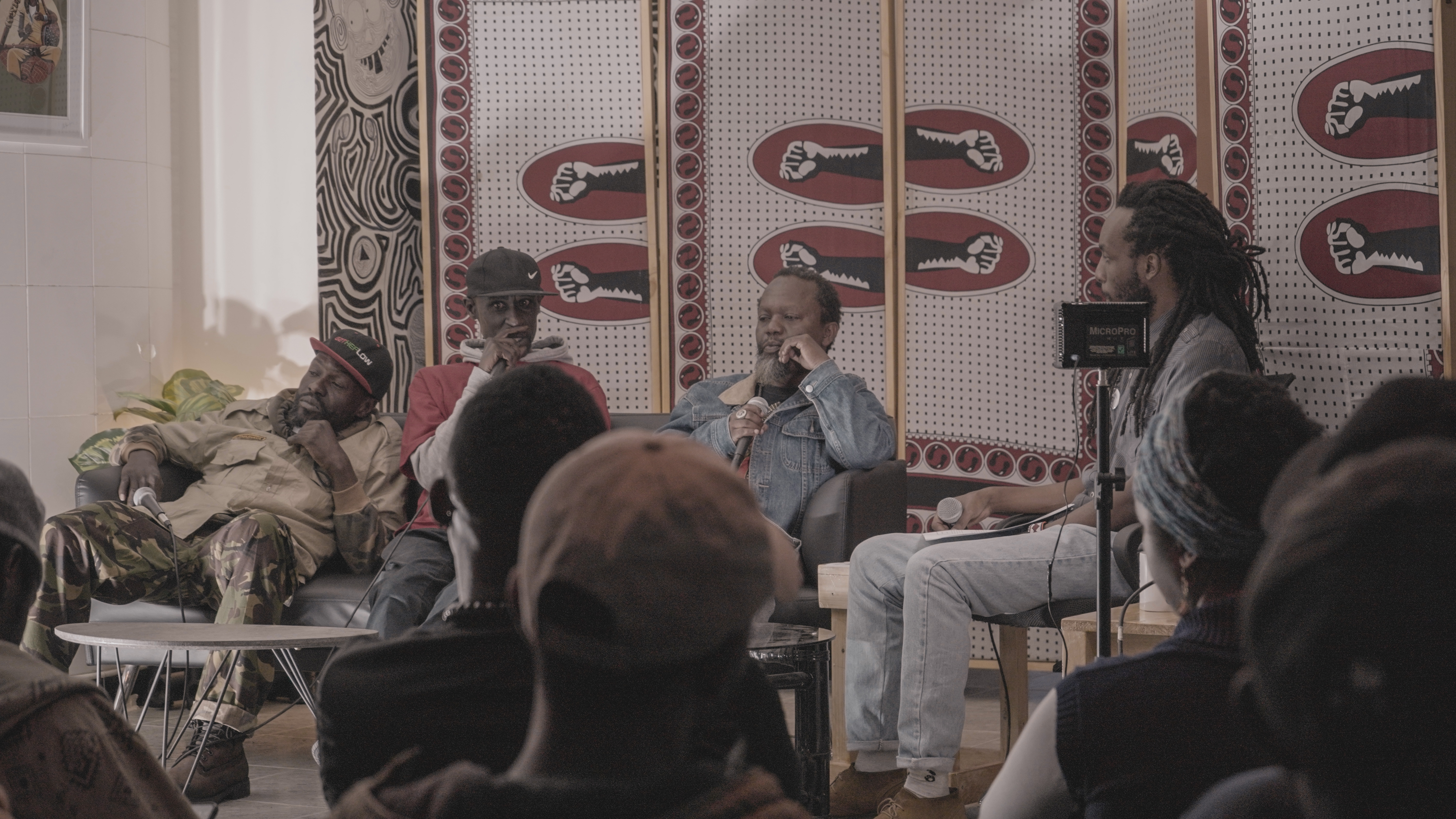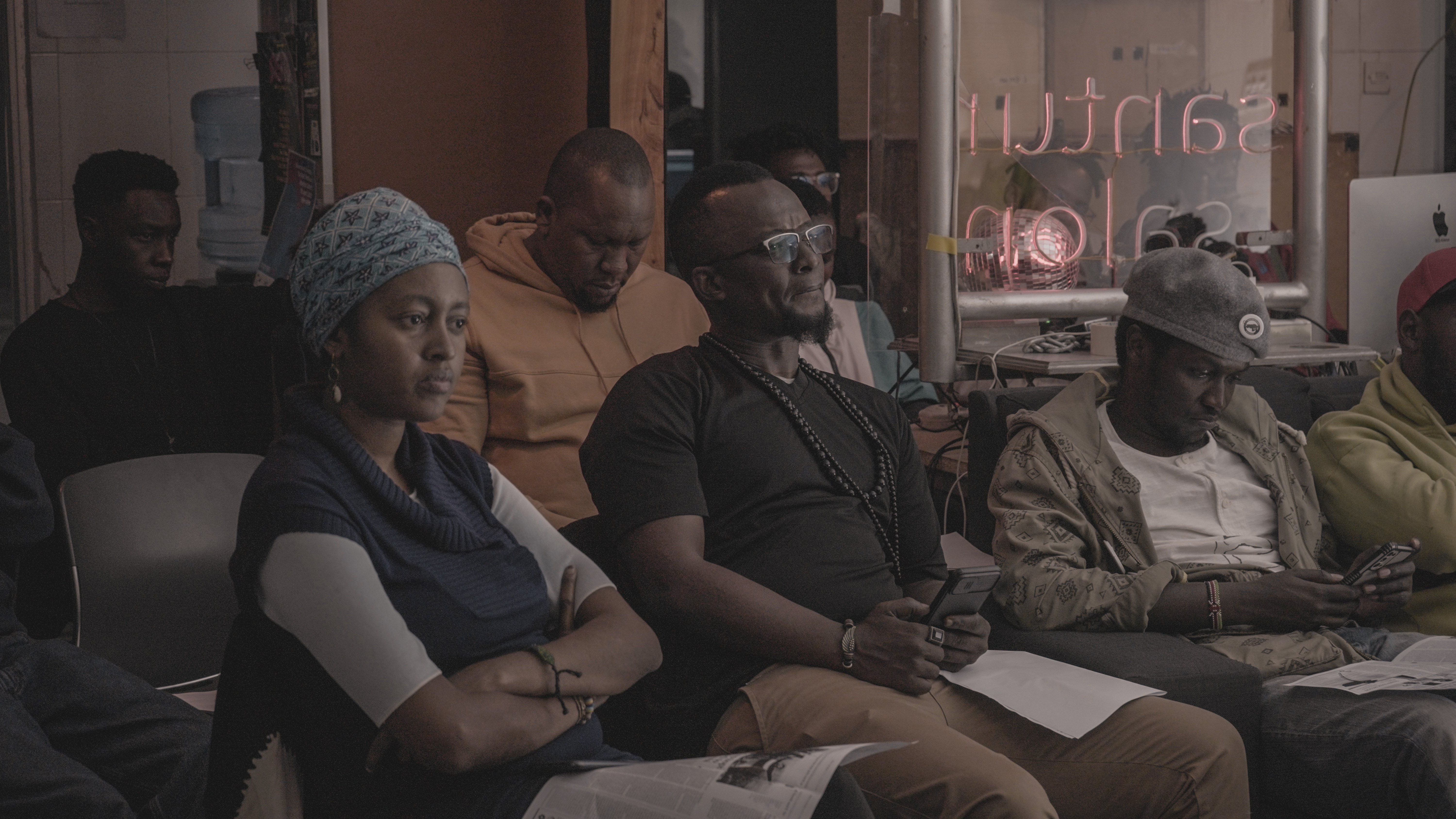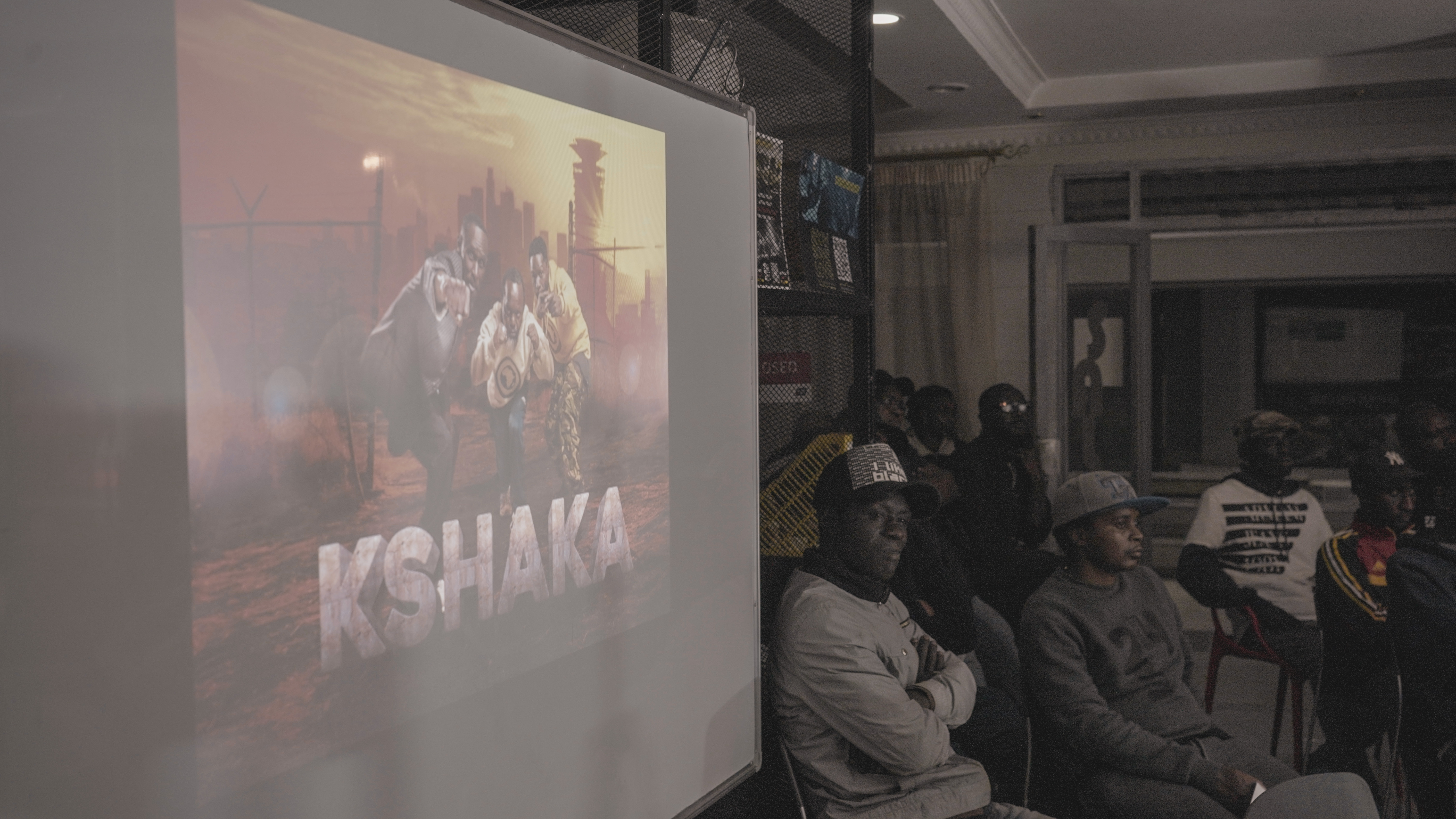 Spotlight Sessions : mphilo
Thursday 27th July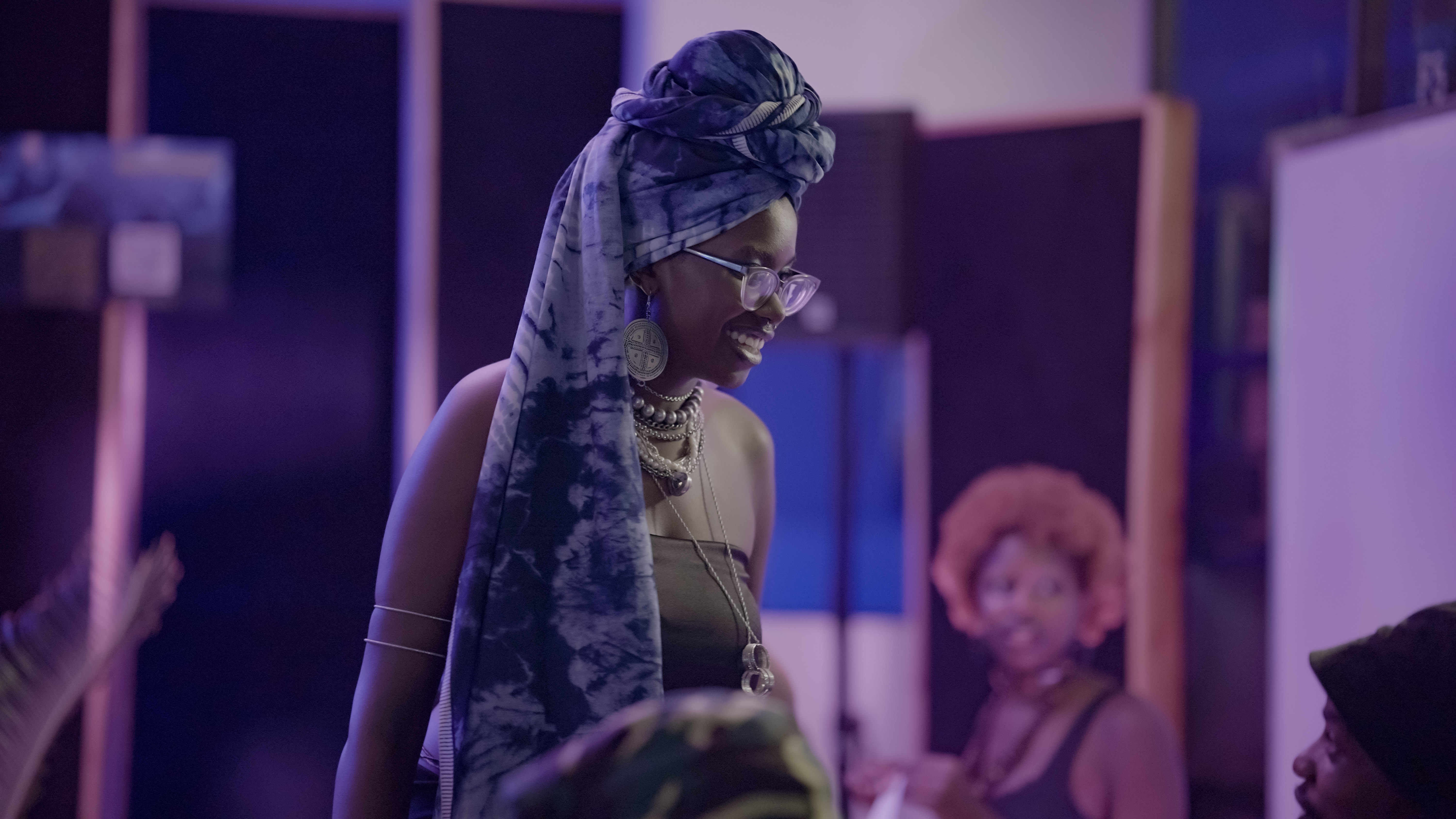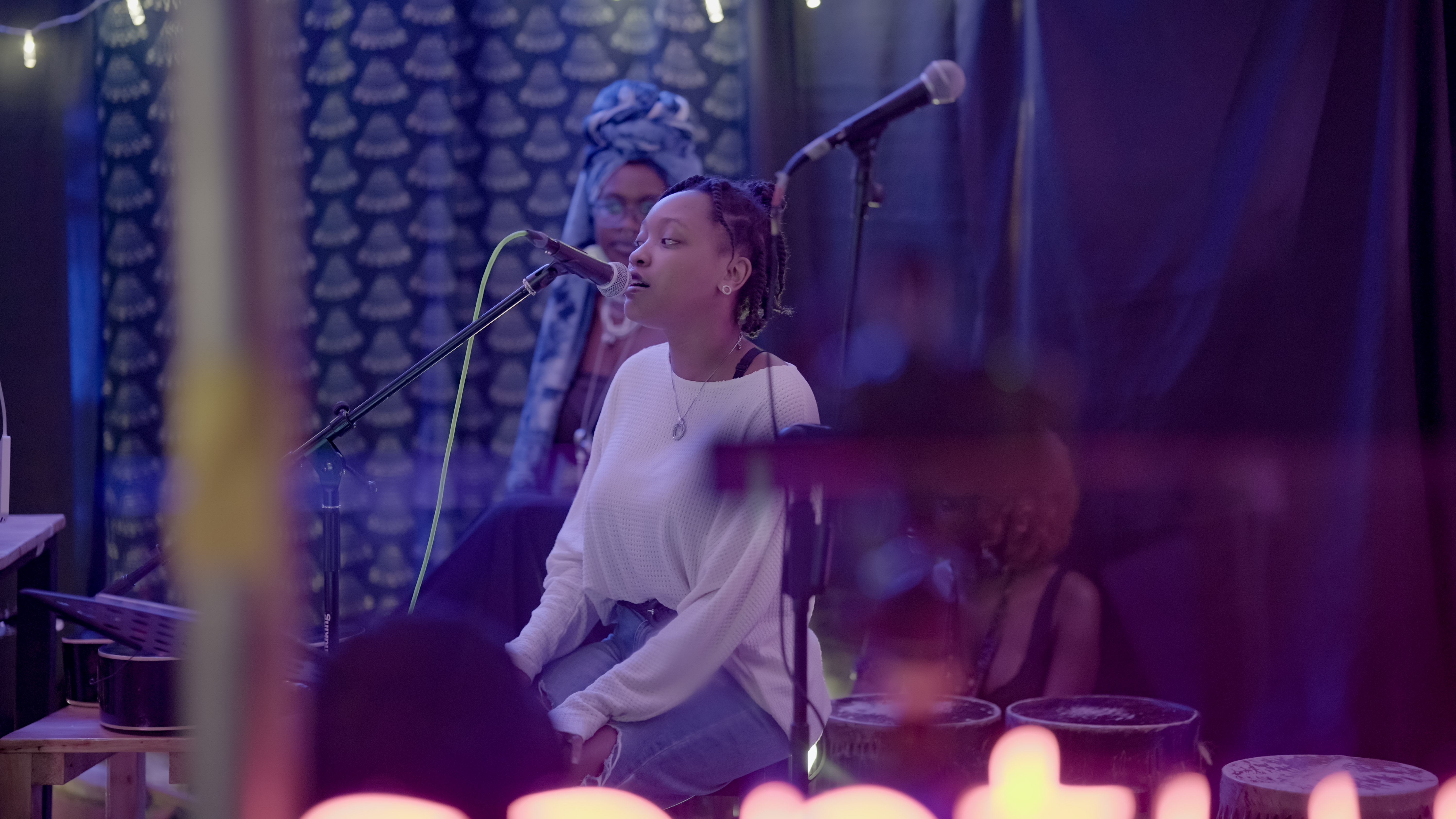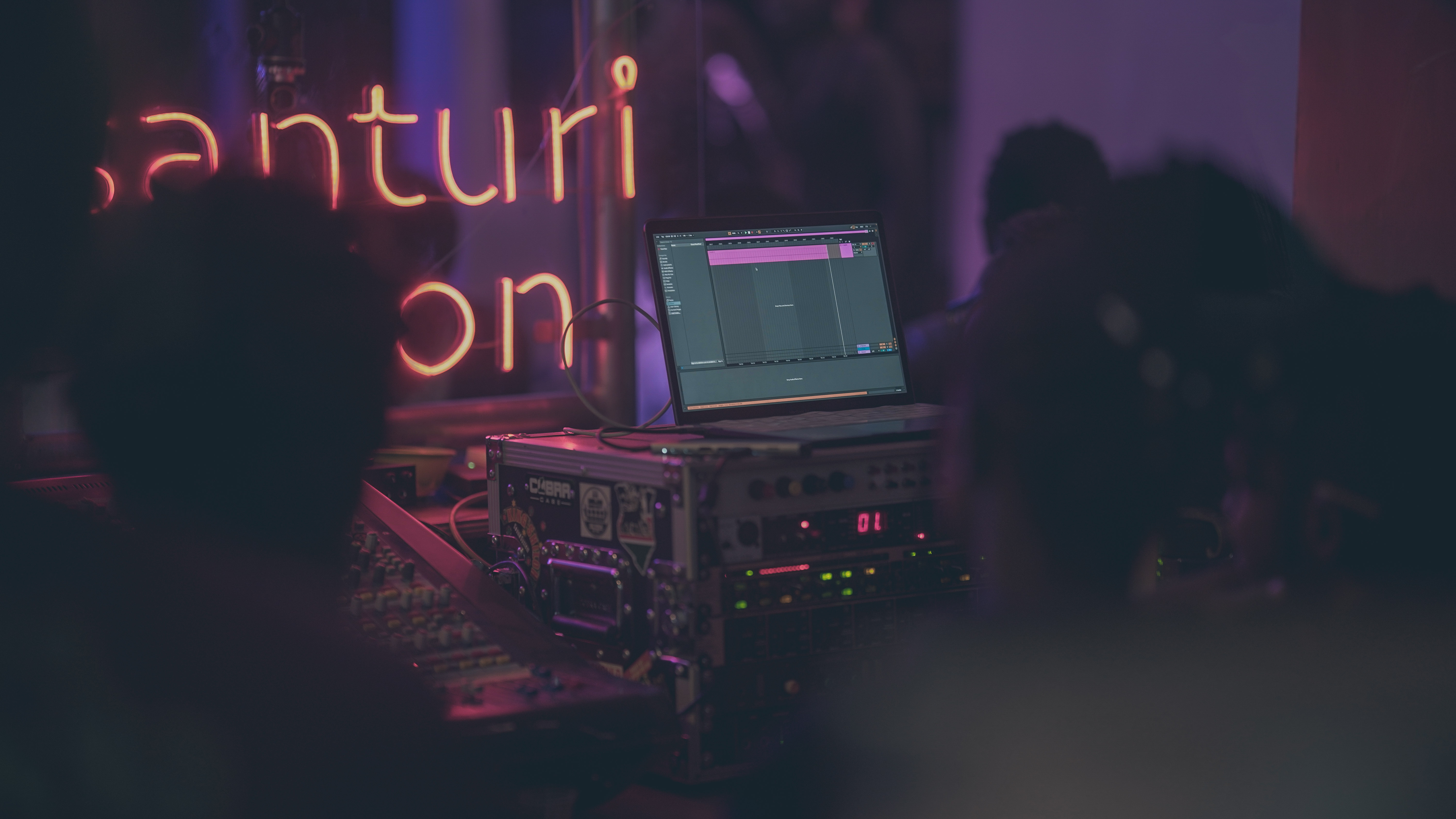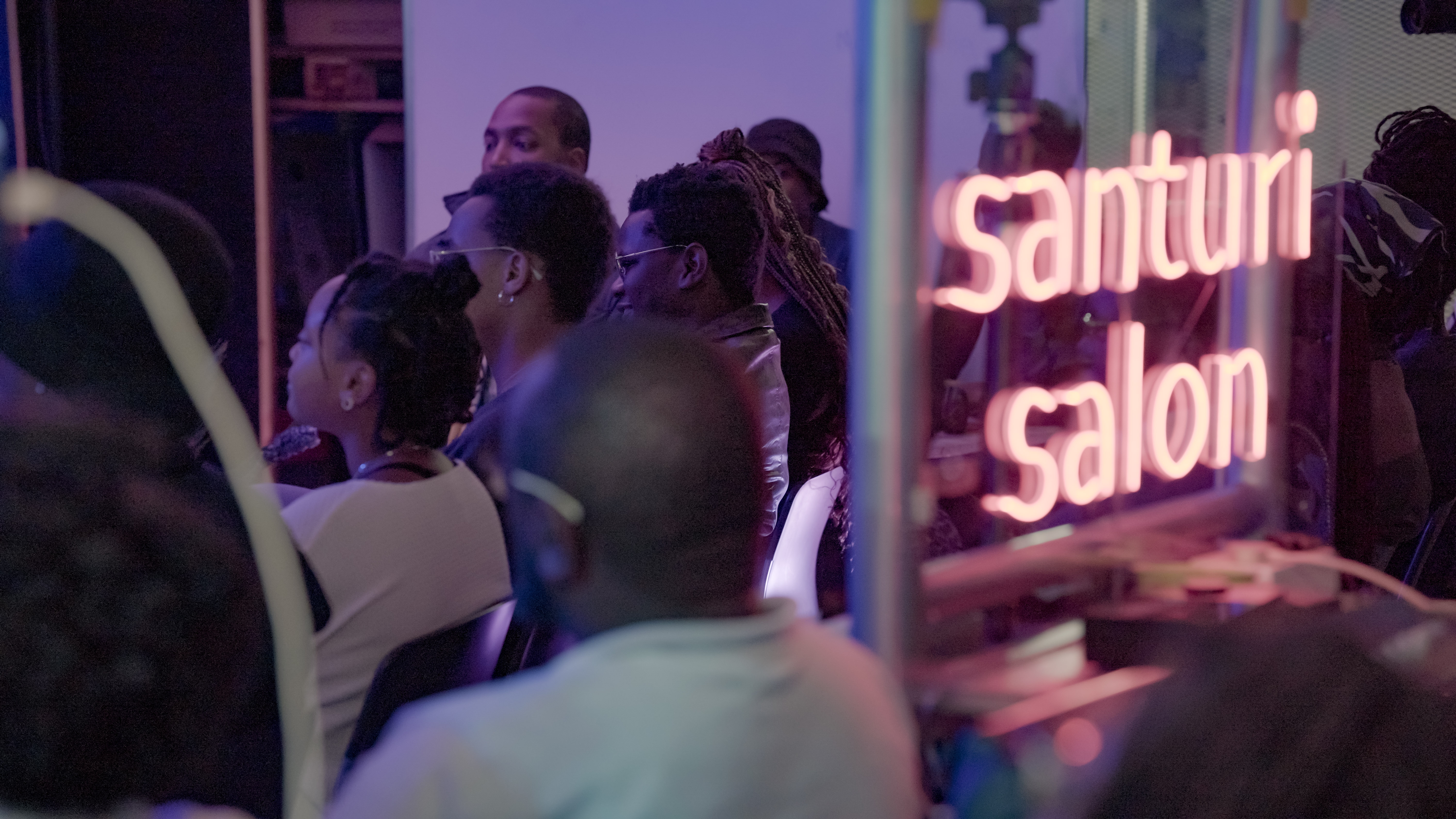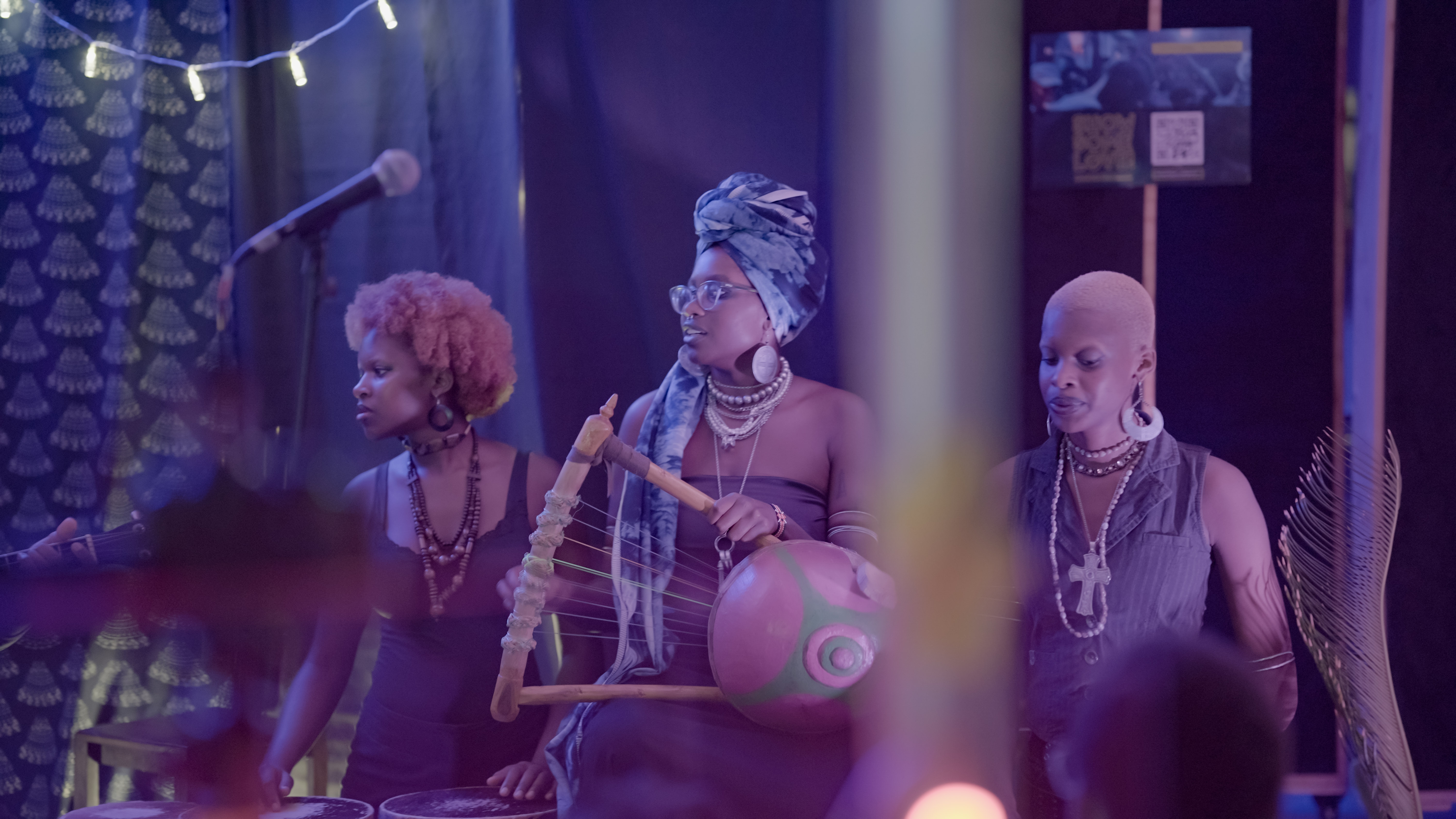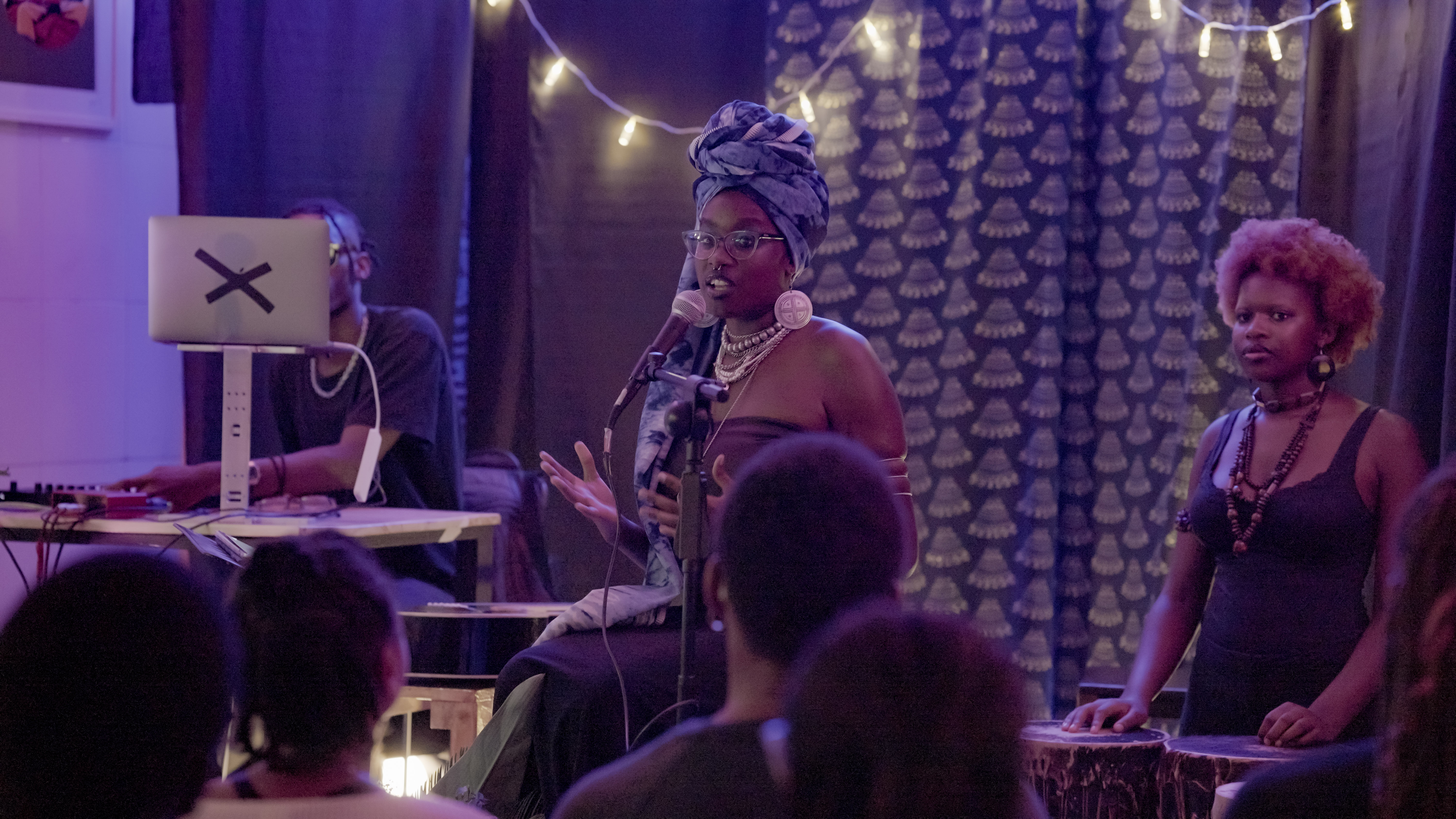 Spotlight Sessions : Nduta

Thursday 29th June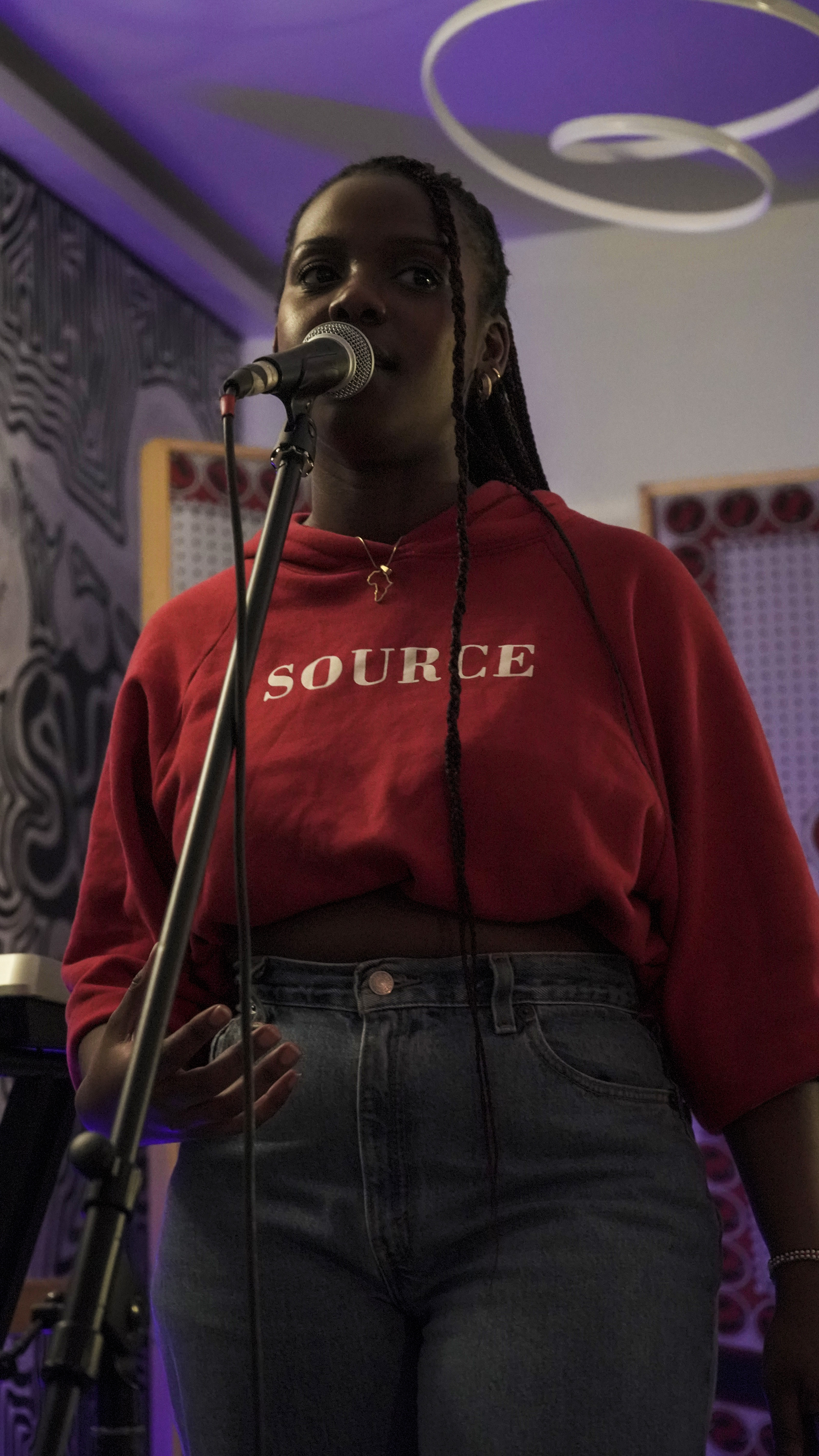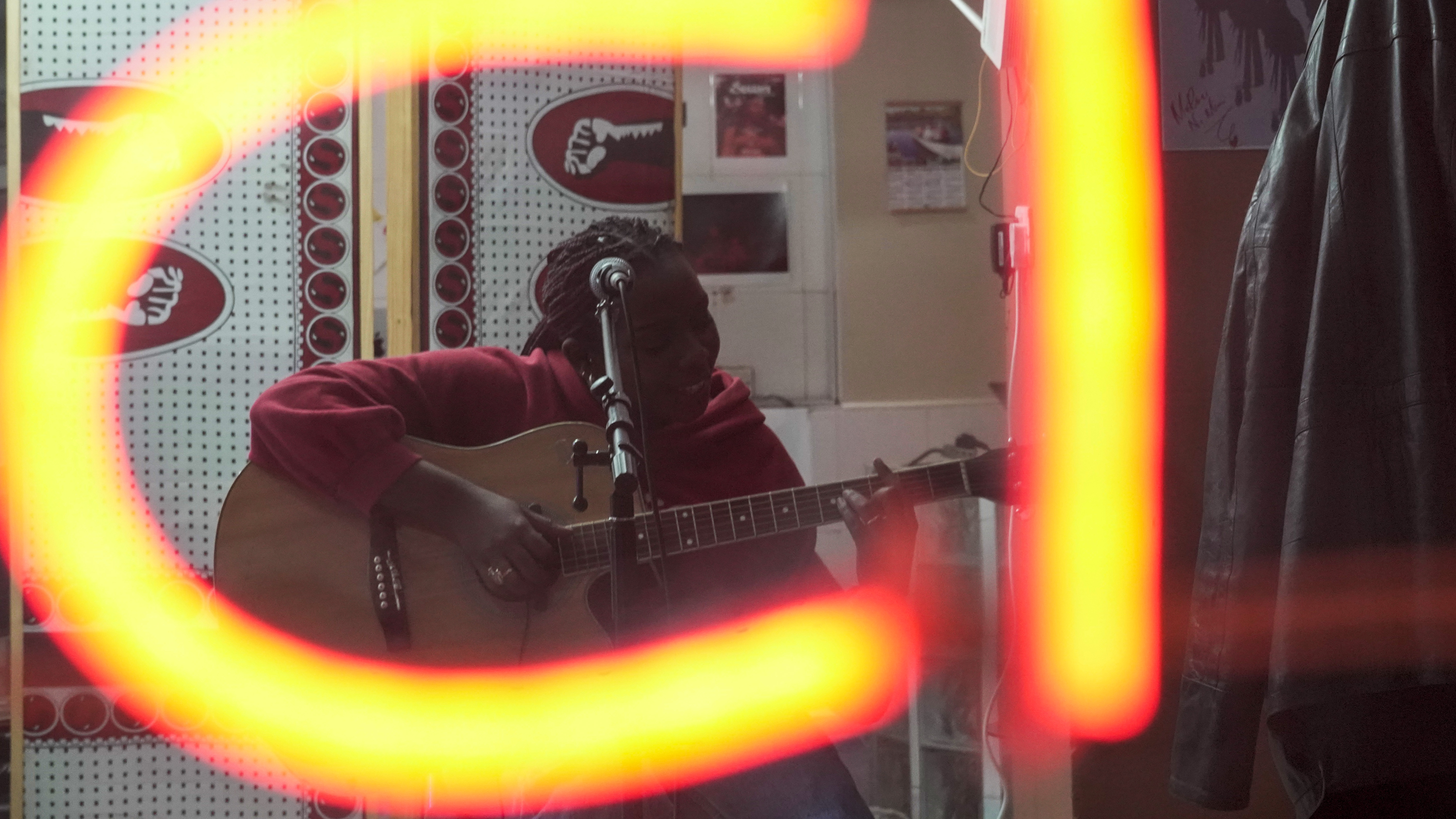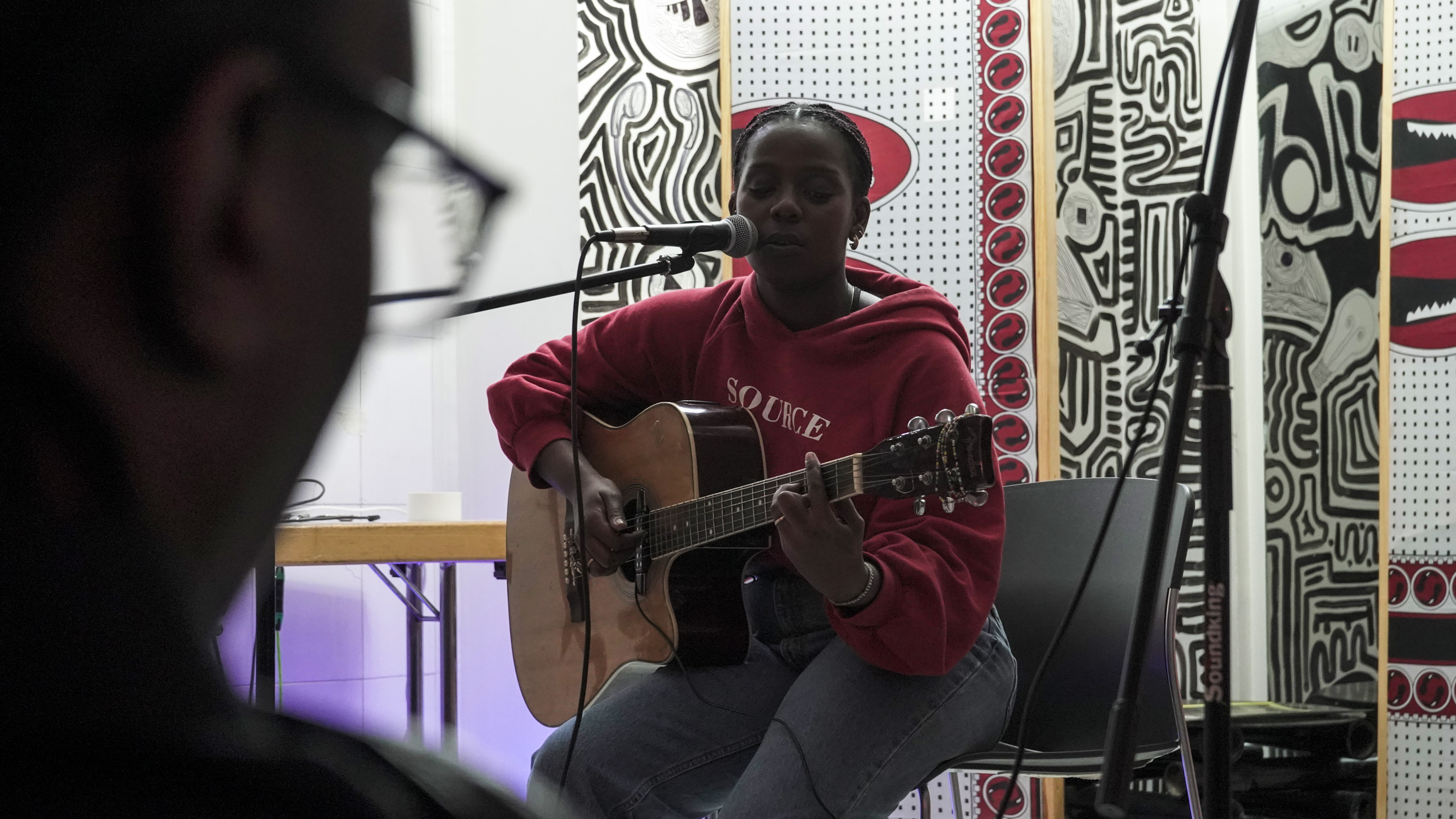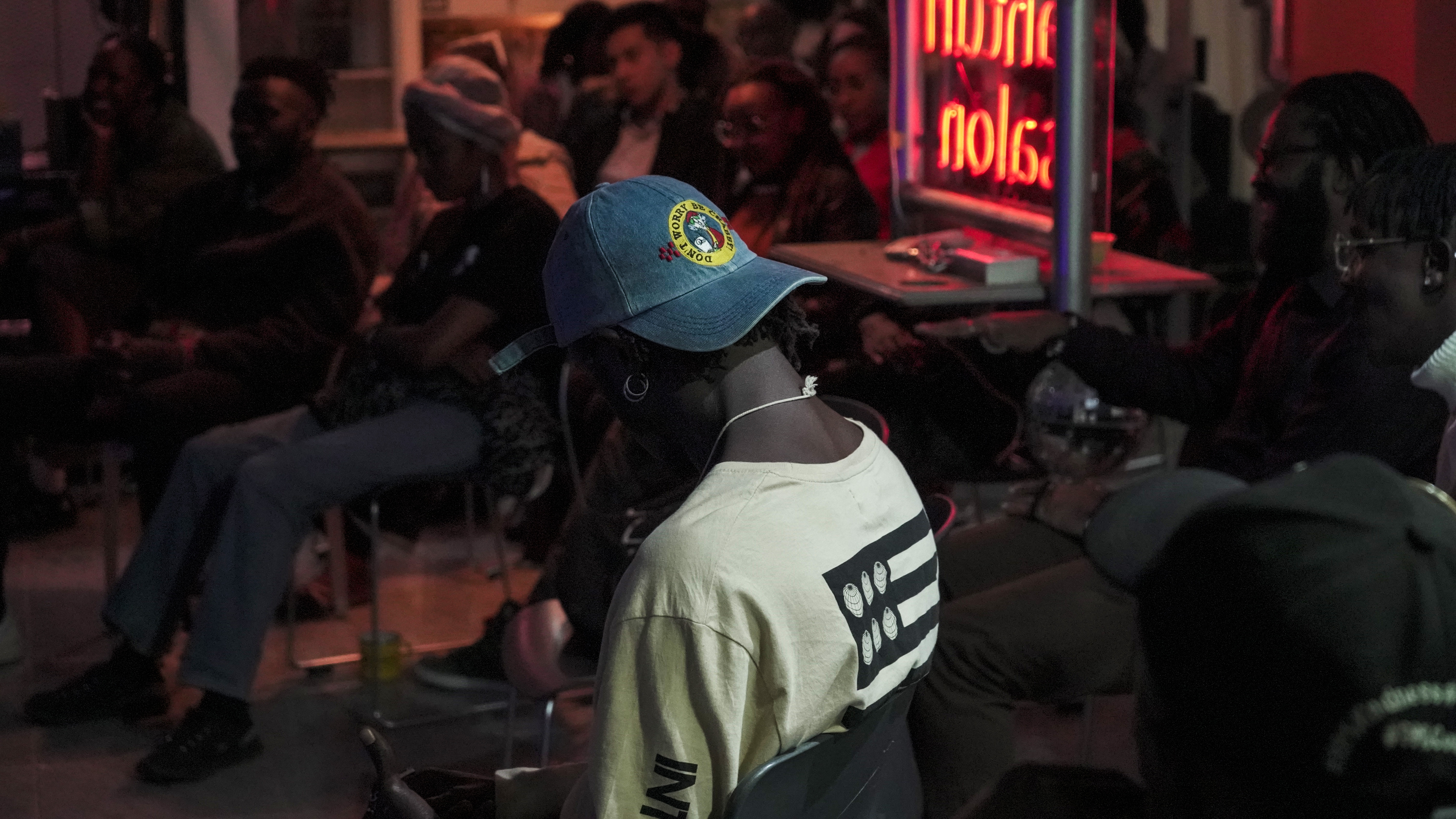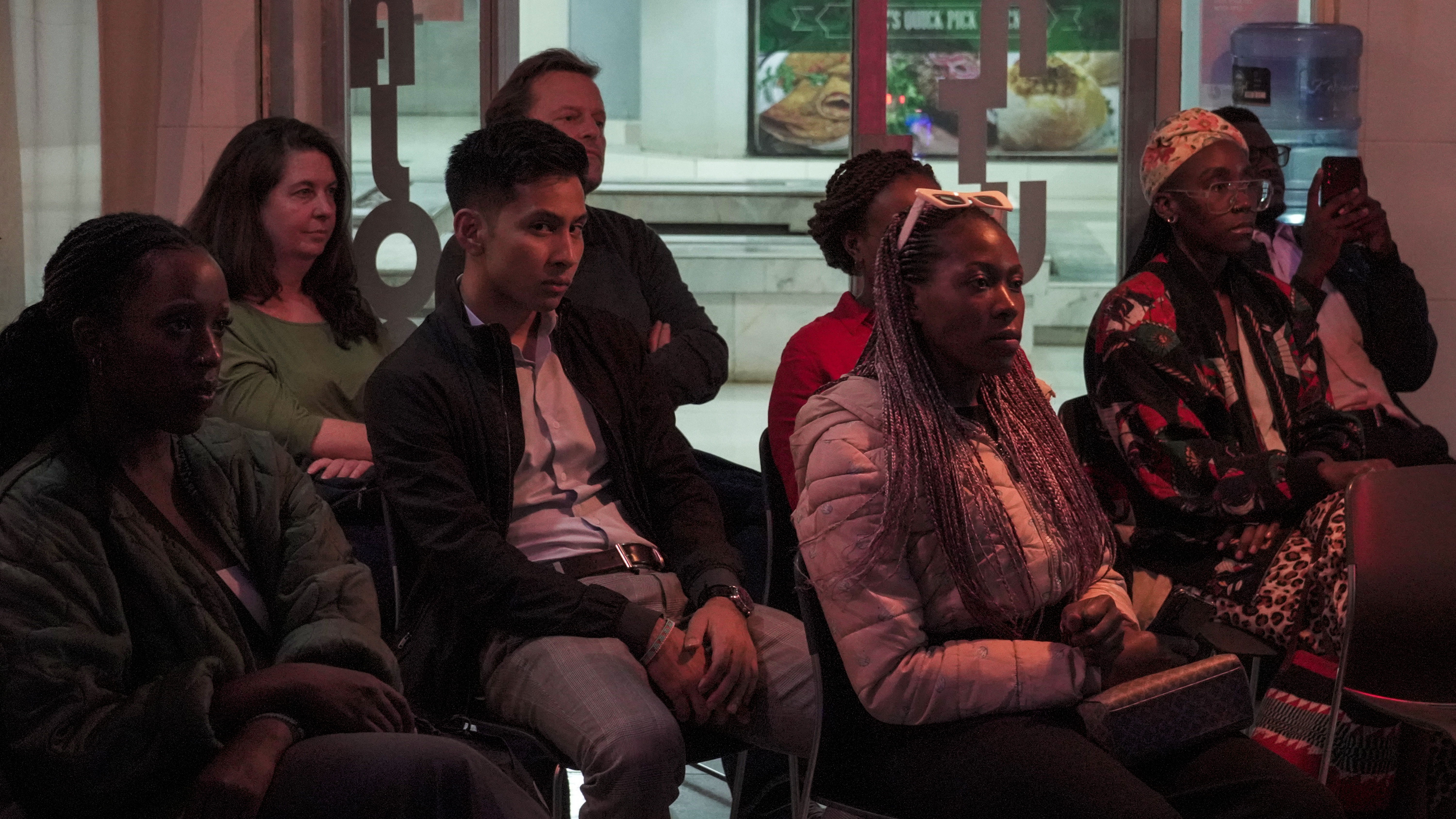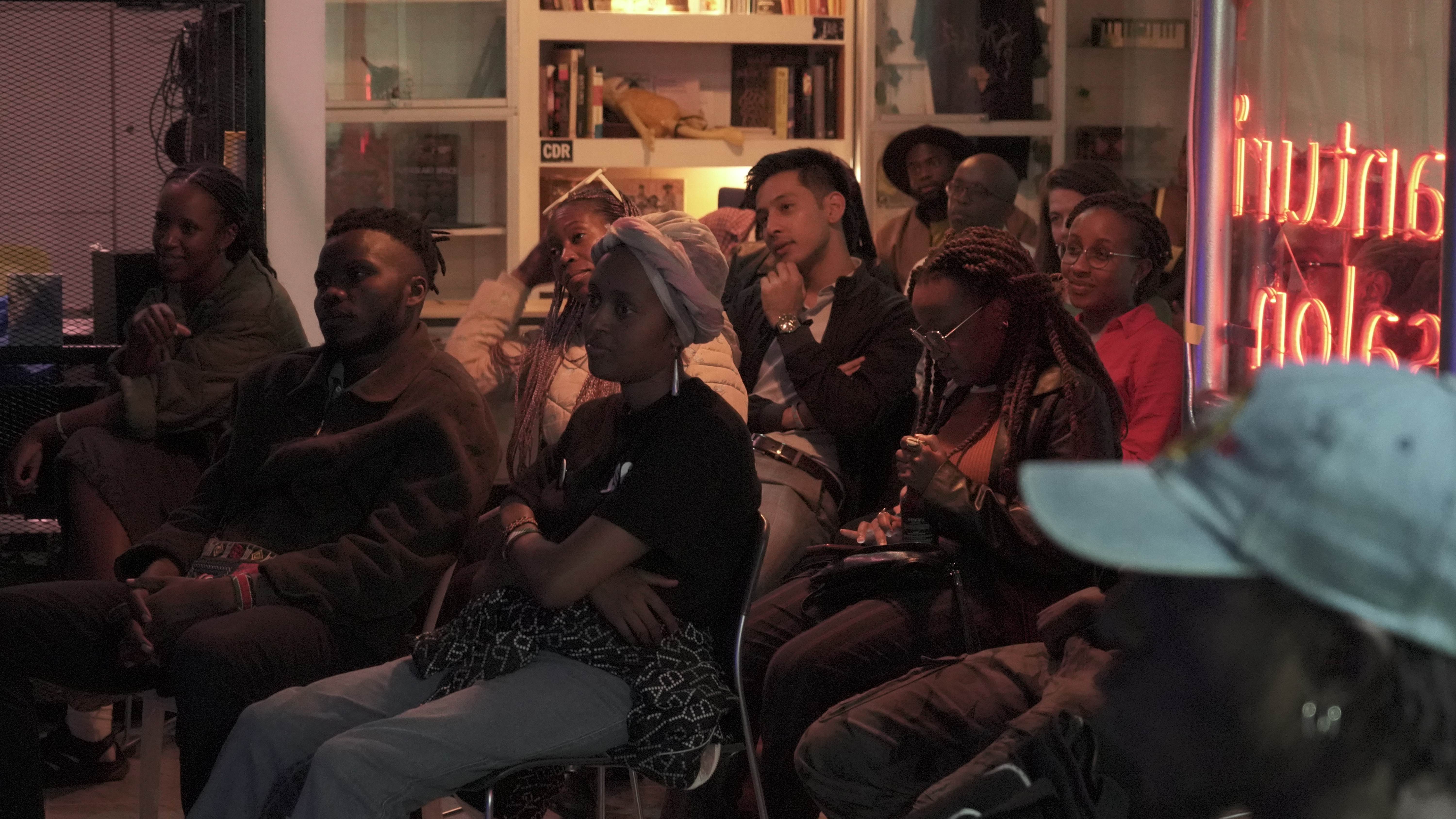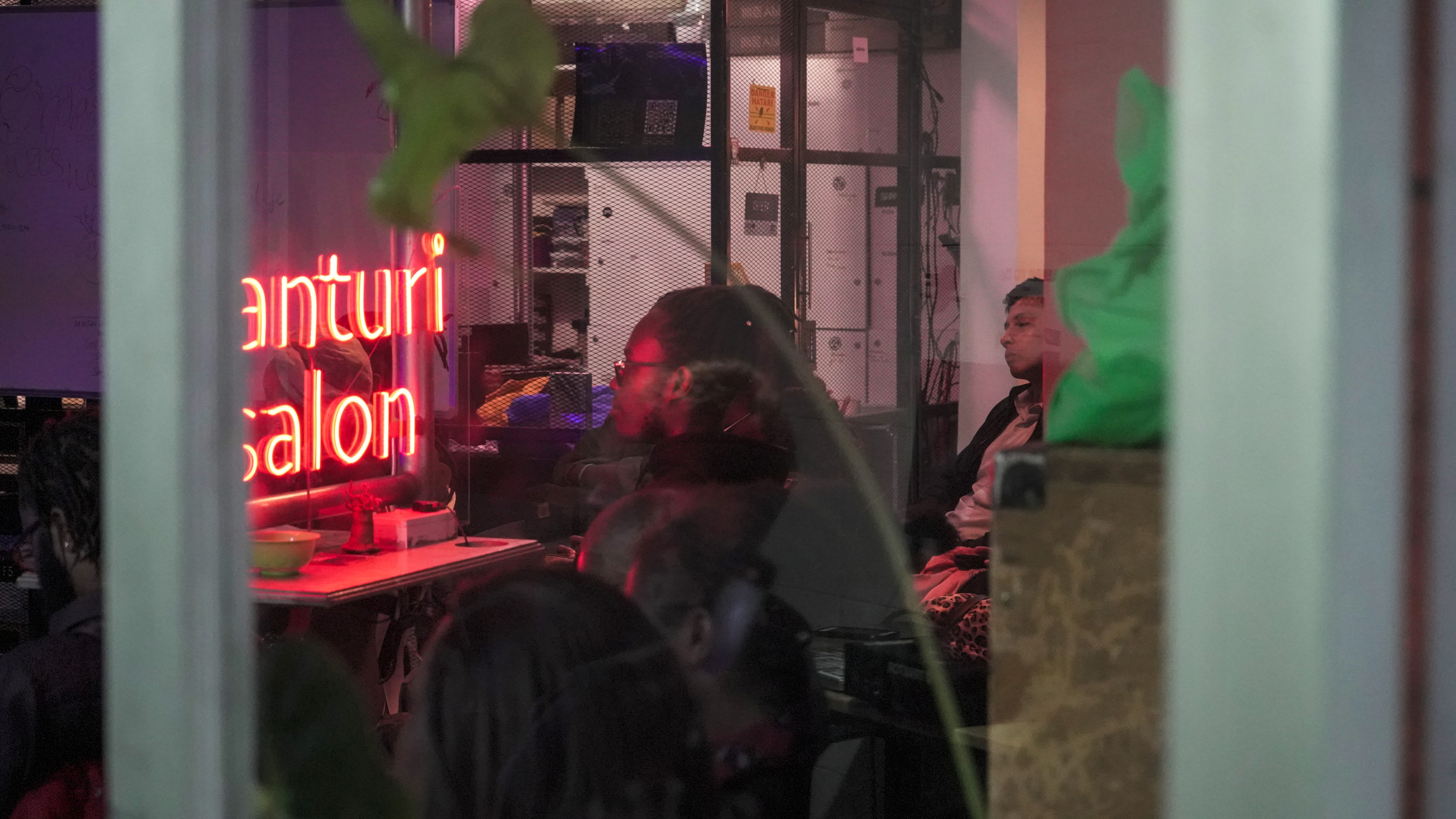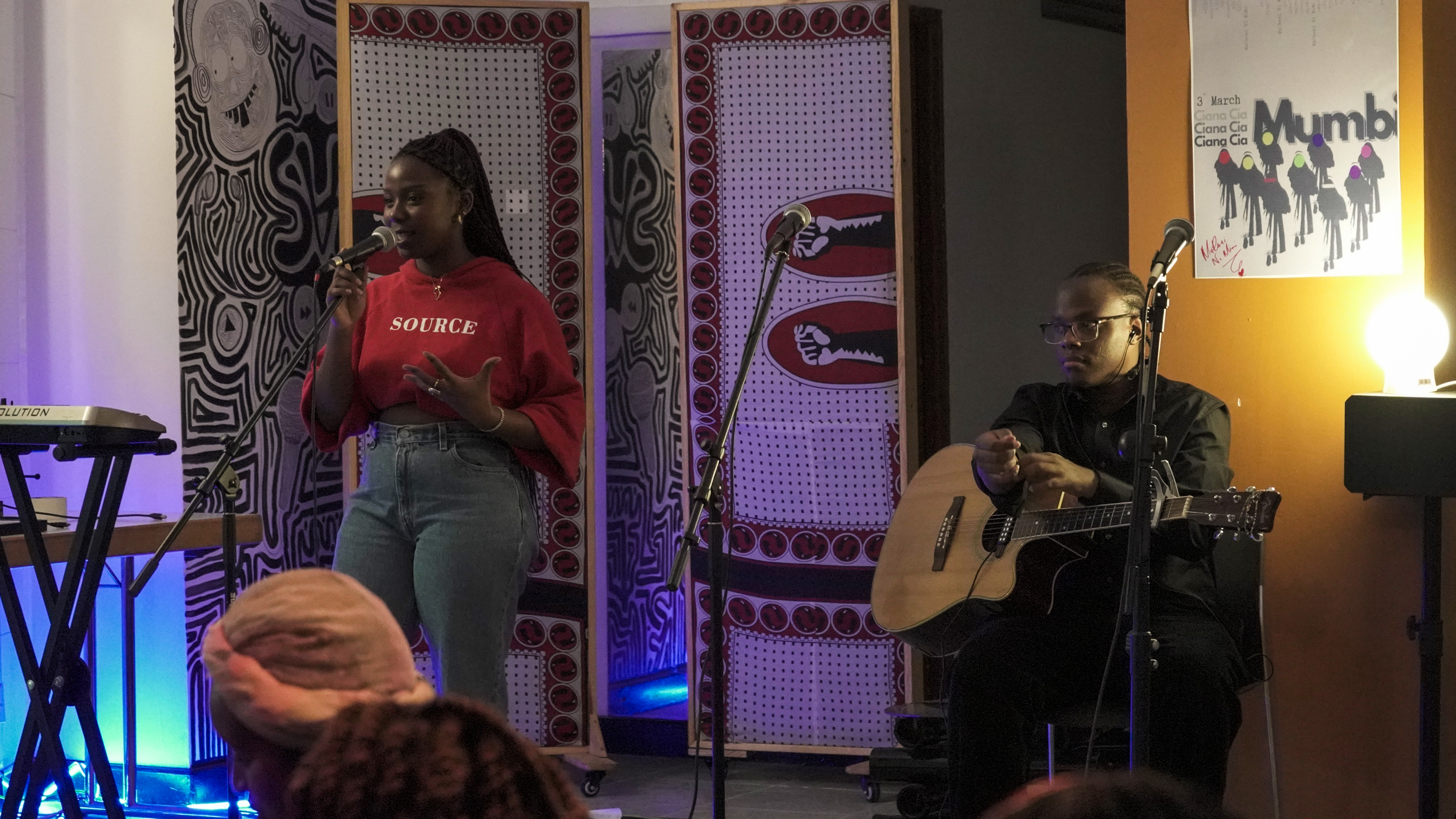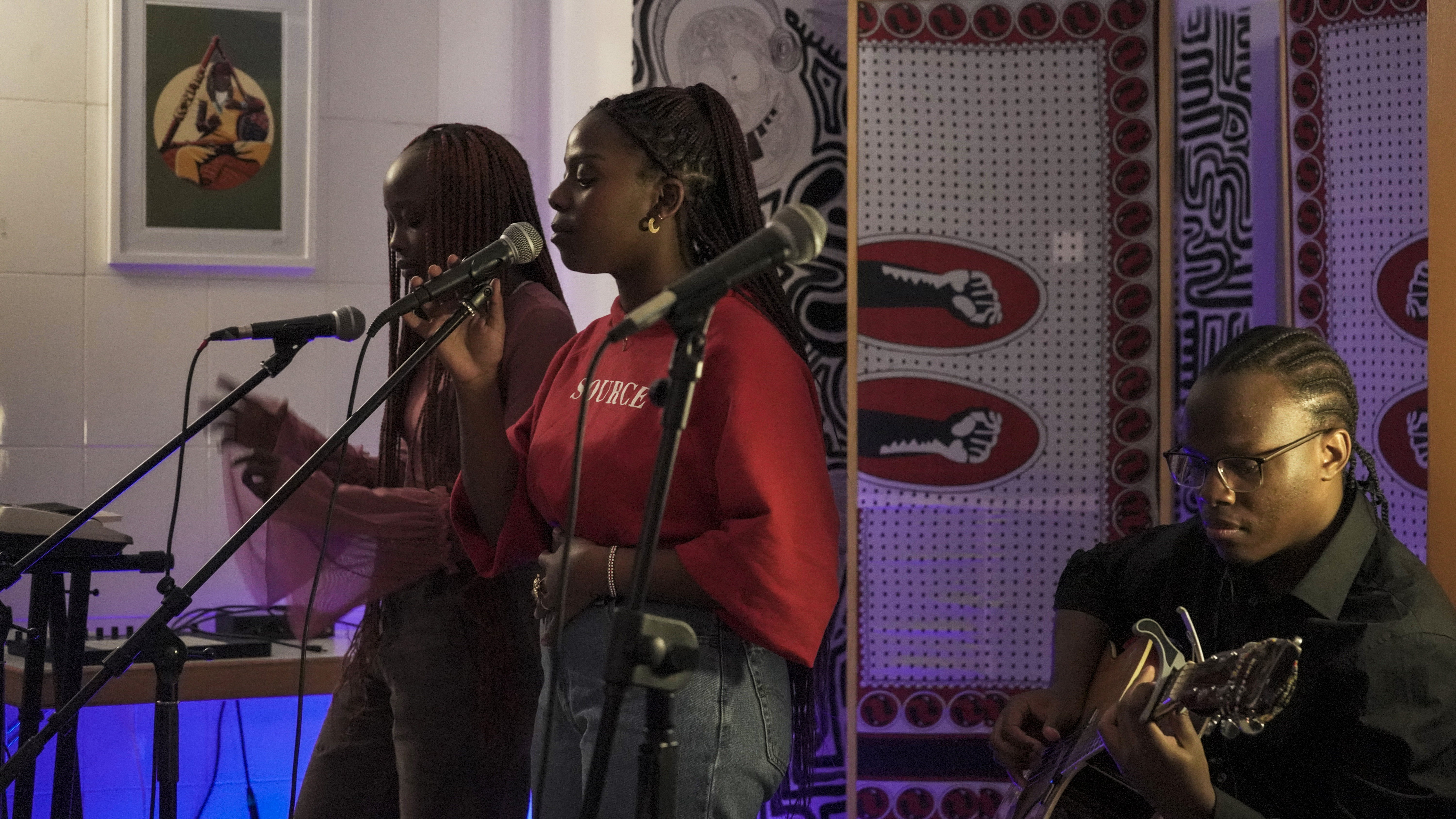 The second Spotlight Sessions artist Nduta stole both the show, and the audience's hearts. Accompanied by talented Kenyan musicians Sam100 on Ableton Live, Mango on guitar and Cee Jr on choreography, Nduta delivered a remarkable and innovative set, showcasing a beautiful blend of genres. Her ethereal vocals and undeniable stage presence left a lasting impression on everyone who witnessed her performance.


Here's some events that toom place at the Santuri Salon.



Jadili Session Genge's Tone


Friday 2nd June




Gengetone music can be summed up in one word: controversial. In this thought-provoking Jadili session moderated by DJ rPh, the discussion delved into the good, the fad and the ugali of gengetone music. This fiery session ignited inquiries about the past, present, and future of gengetone, and its cultural significance in Kenya.



Spotlight Sessions ICHA


Thursday 25th May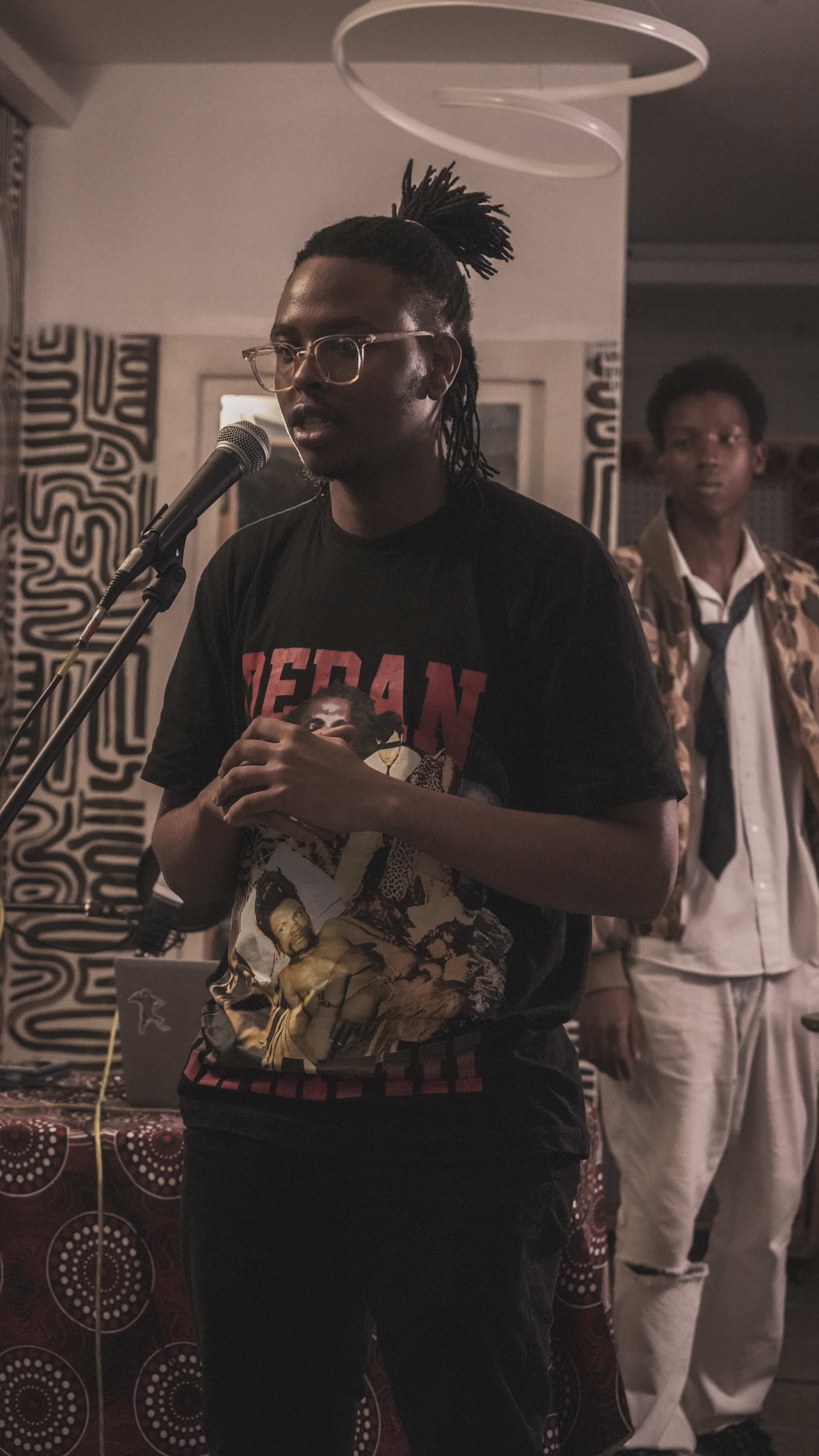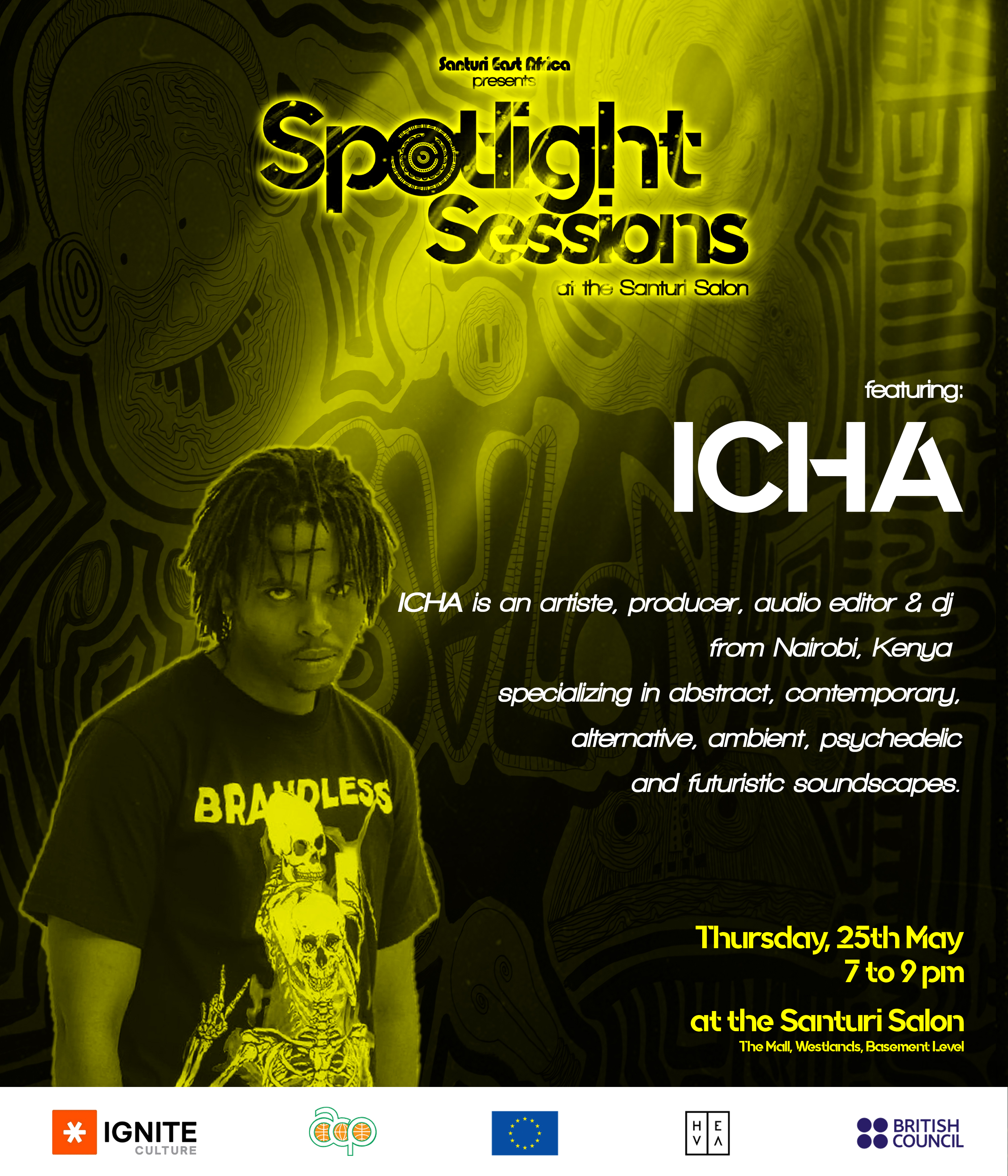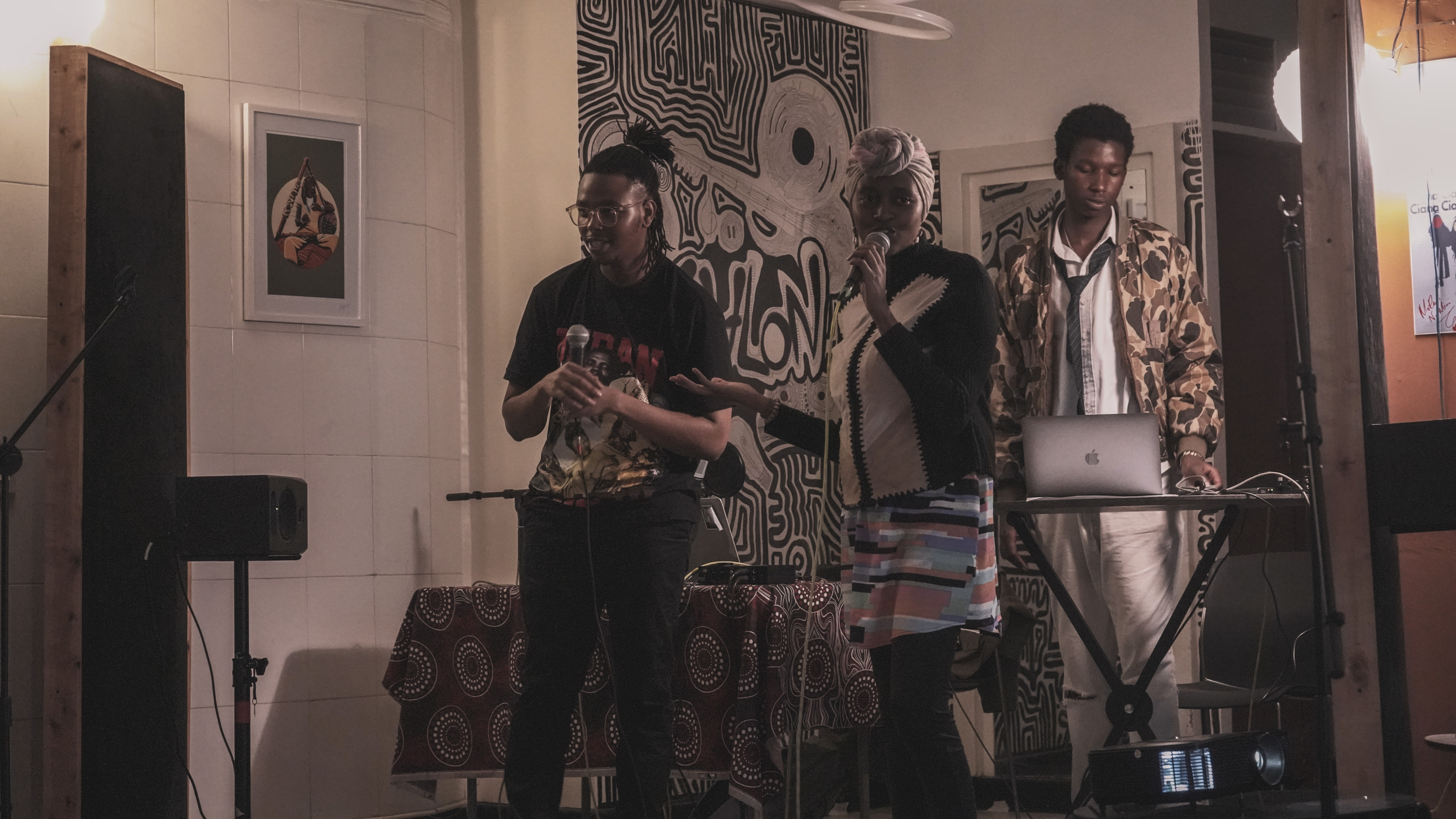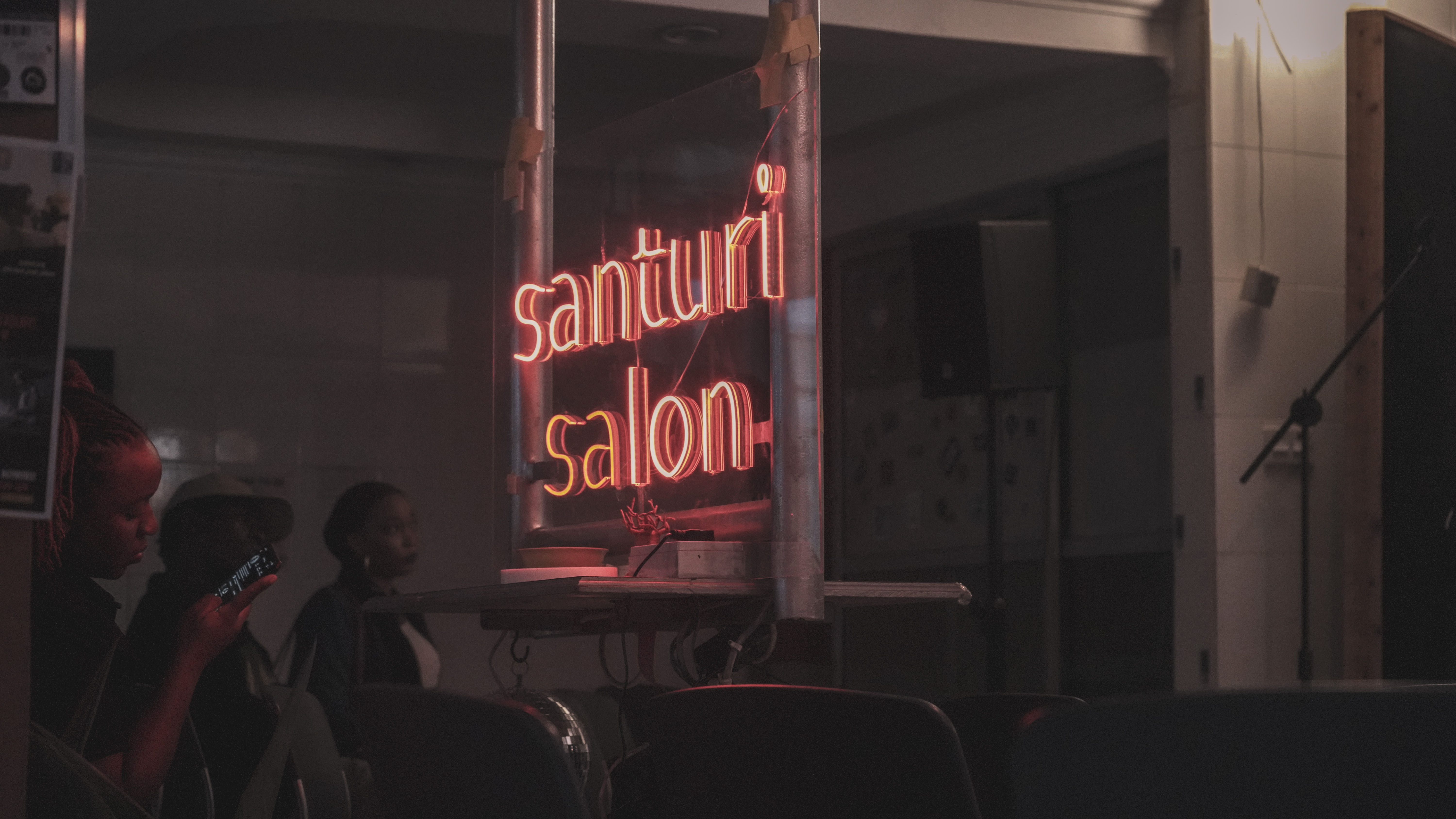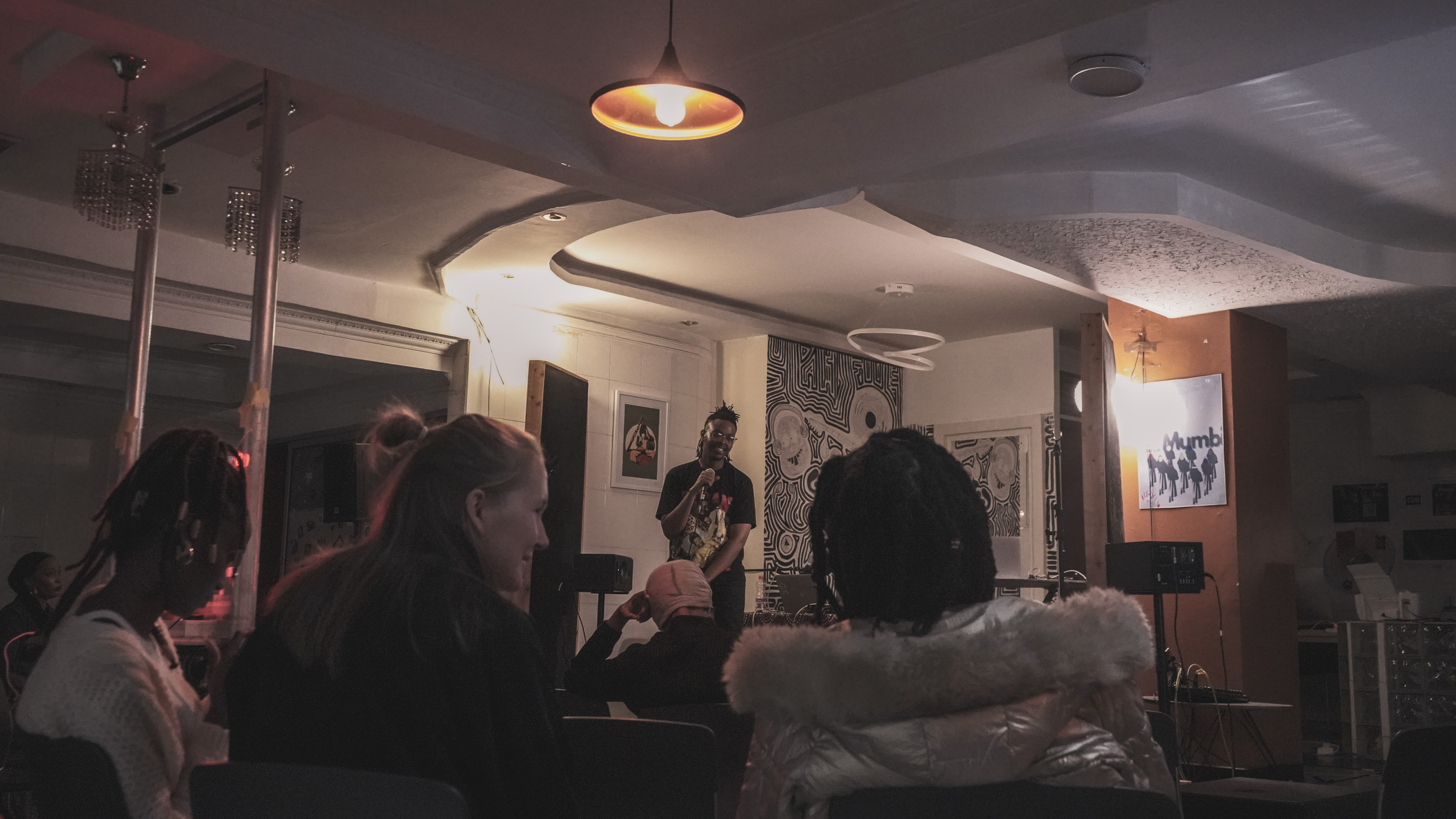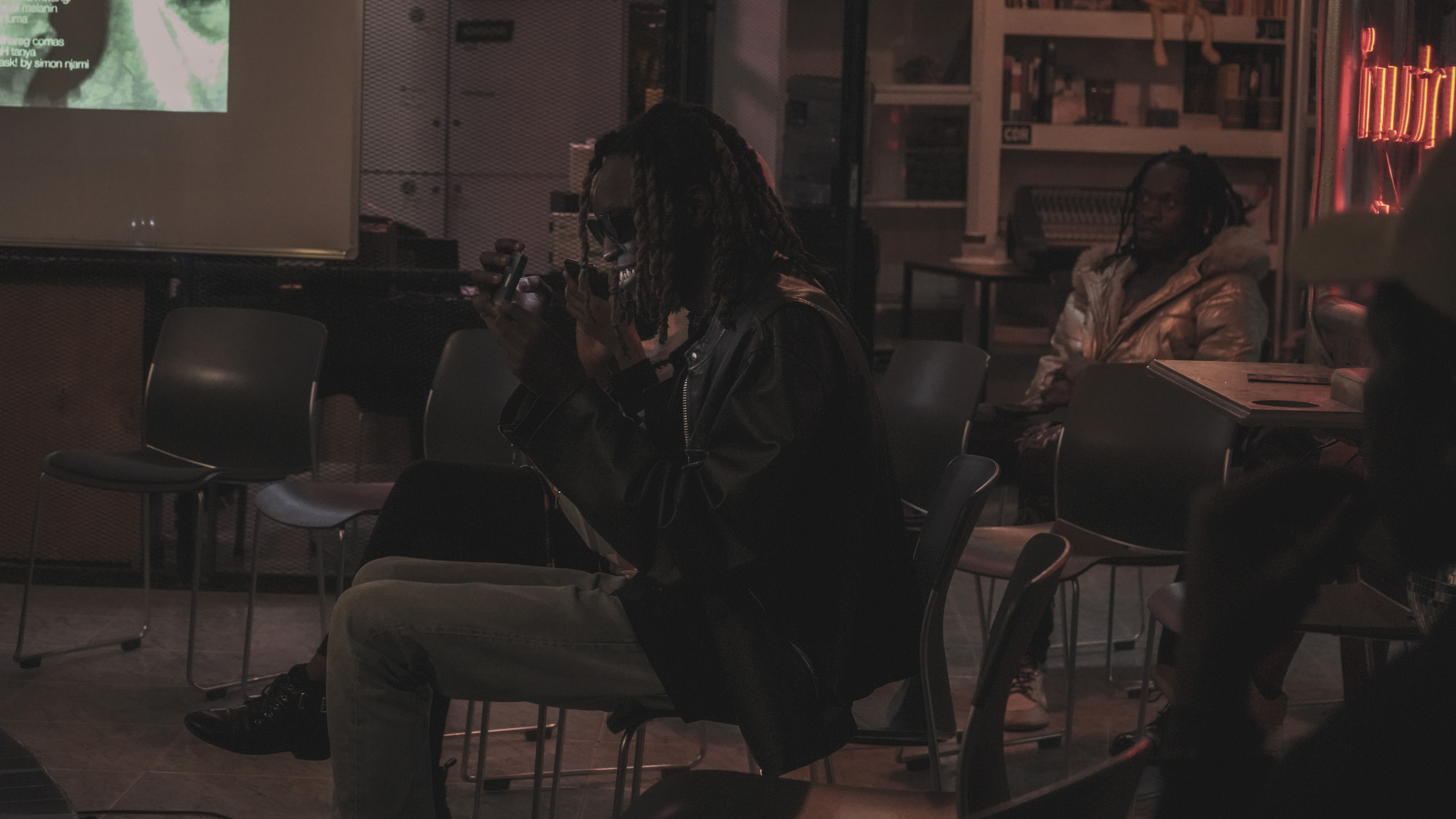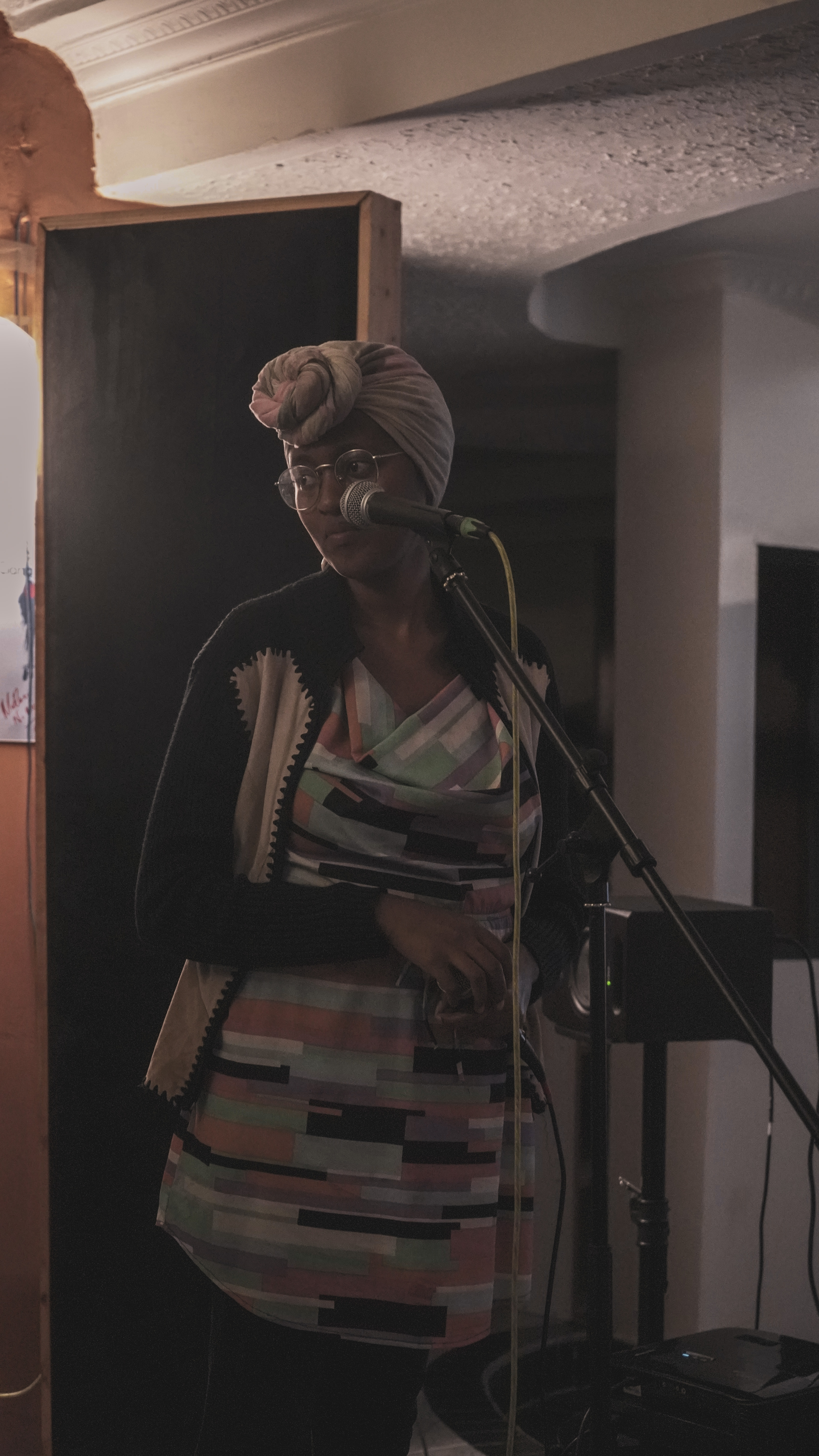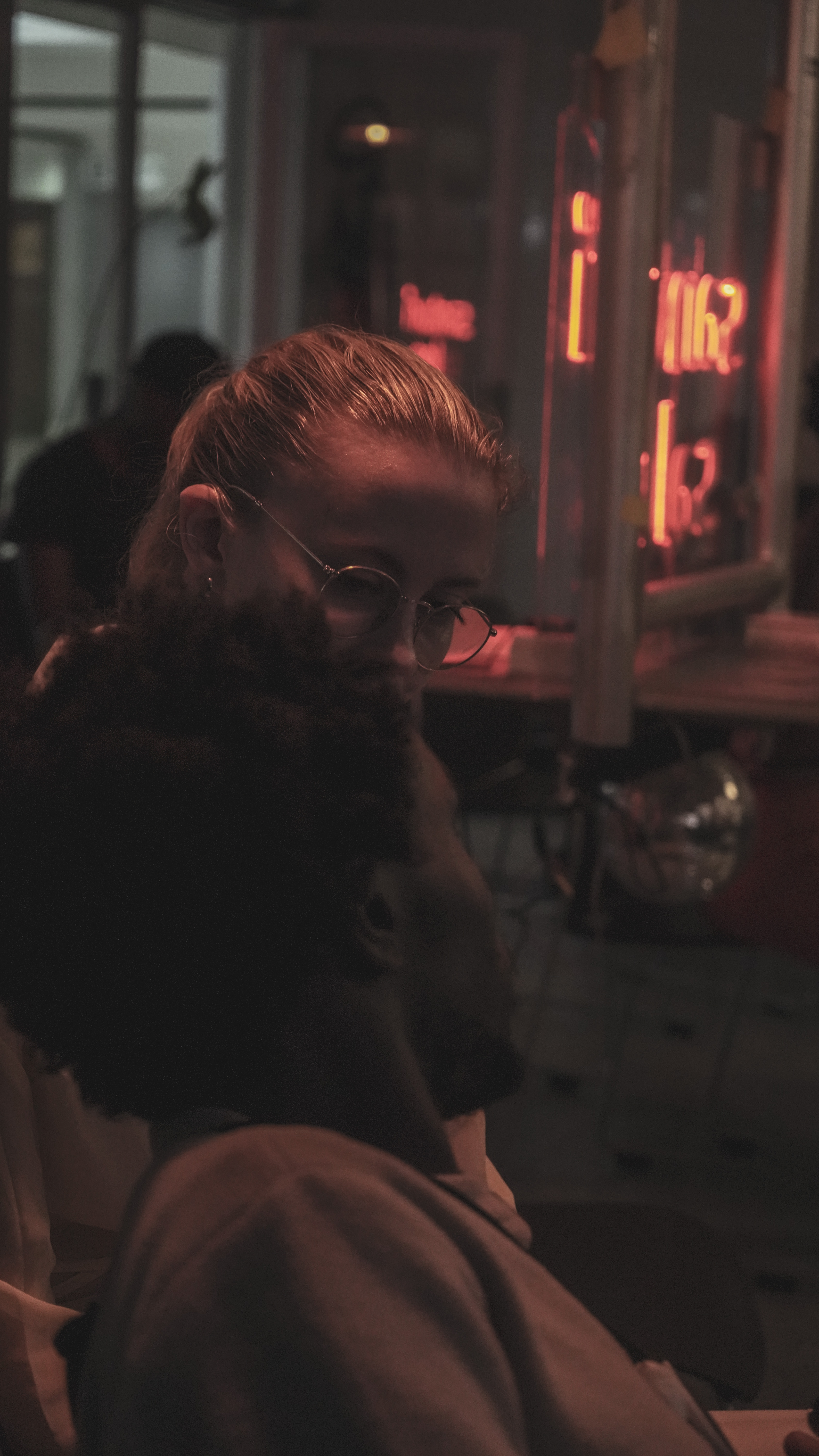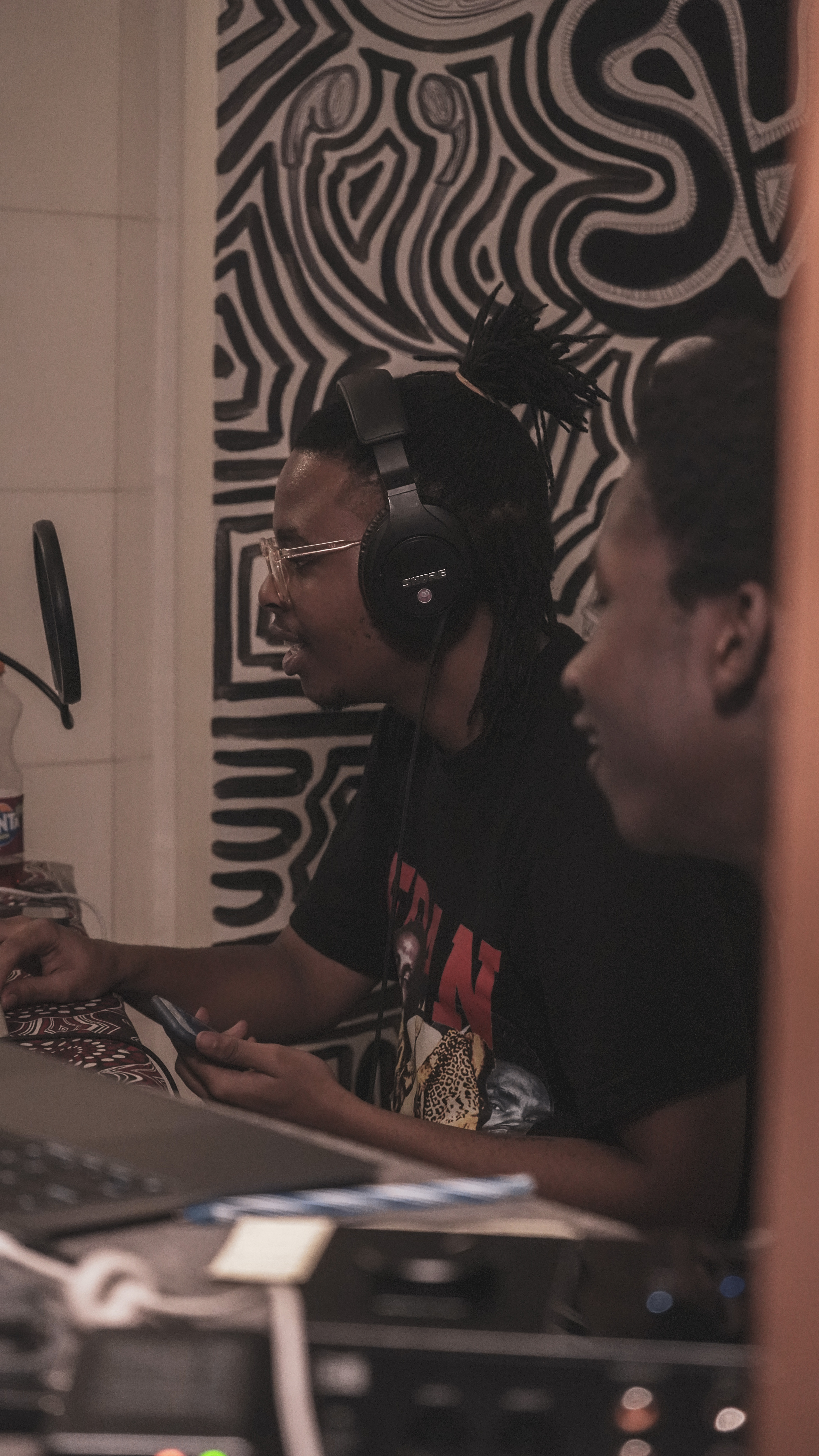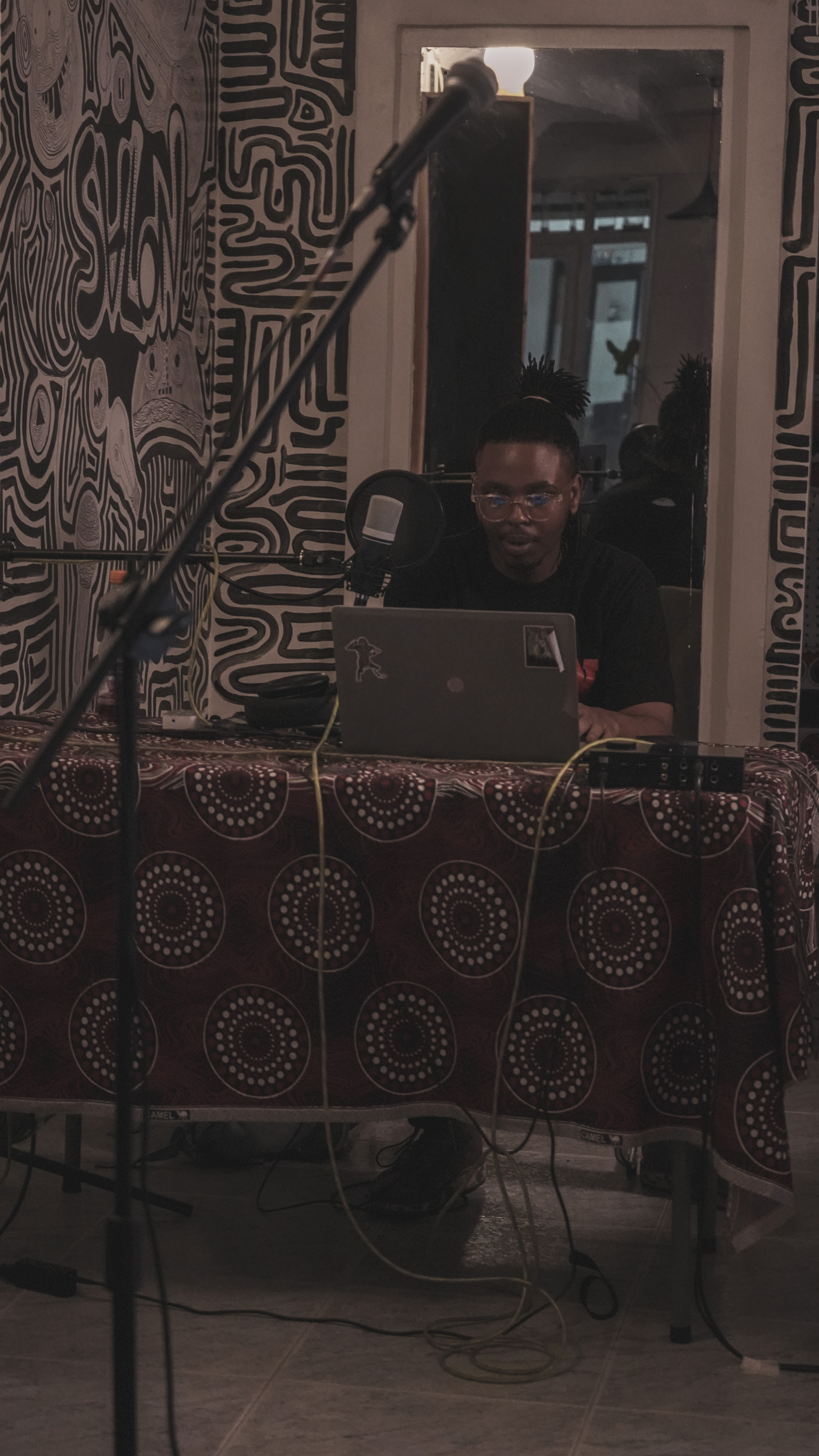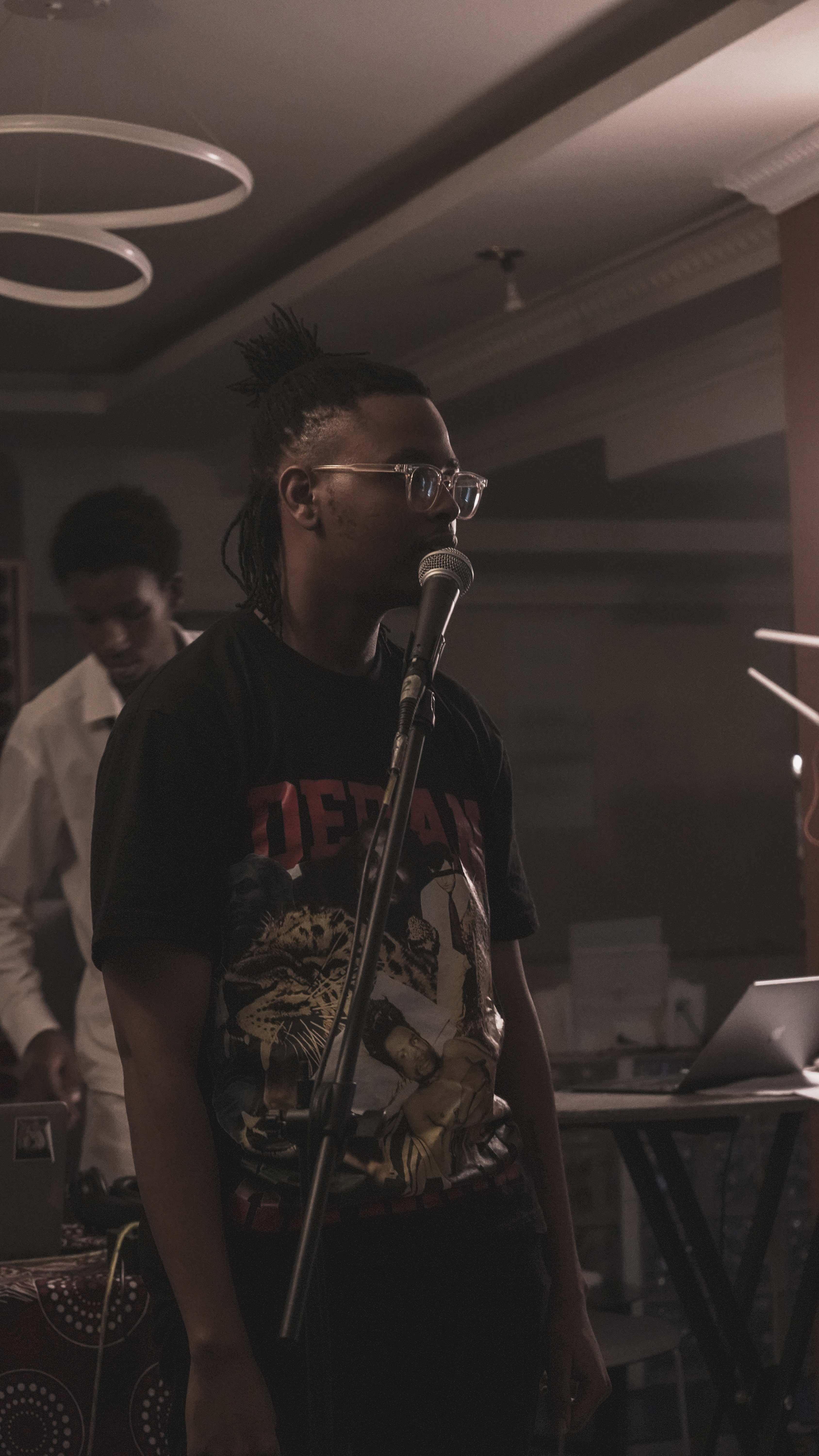 At the inaugural Spotlight Sessions at The Salon, the spotlight shone on Kenyan alternative artist ICHA. In a captivating and interactive session, ICHA demonstrated his talent by recording a trap song live and performing his finest tracks, with the help of Xens from The East. This groundbreaking event laid the foundation for future Spotlight Sessions, promising more exceptional musical experiences to come.


Afrikan Freestyle Session


Friday. 12th May


Following 2 years of consistent weekly freestyling sessions on Instagram, Kenyan music journalist and rapper Afrikan showcased his unique talent in his first live freestyling performance. Joined by friends on stage, they delivered a freestyle extravaganza that left fans awe-inspired. By the end of the night, Afrikan's exceptional skills earned him the title of freestyle king.



Fundraiser: Preserving Coastal Music Heritage


Tuesday, 9th May 2023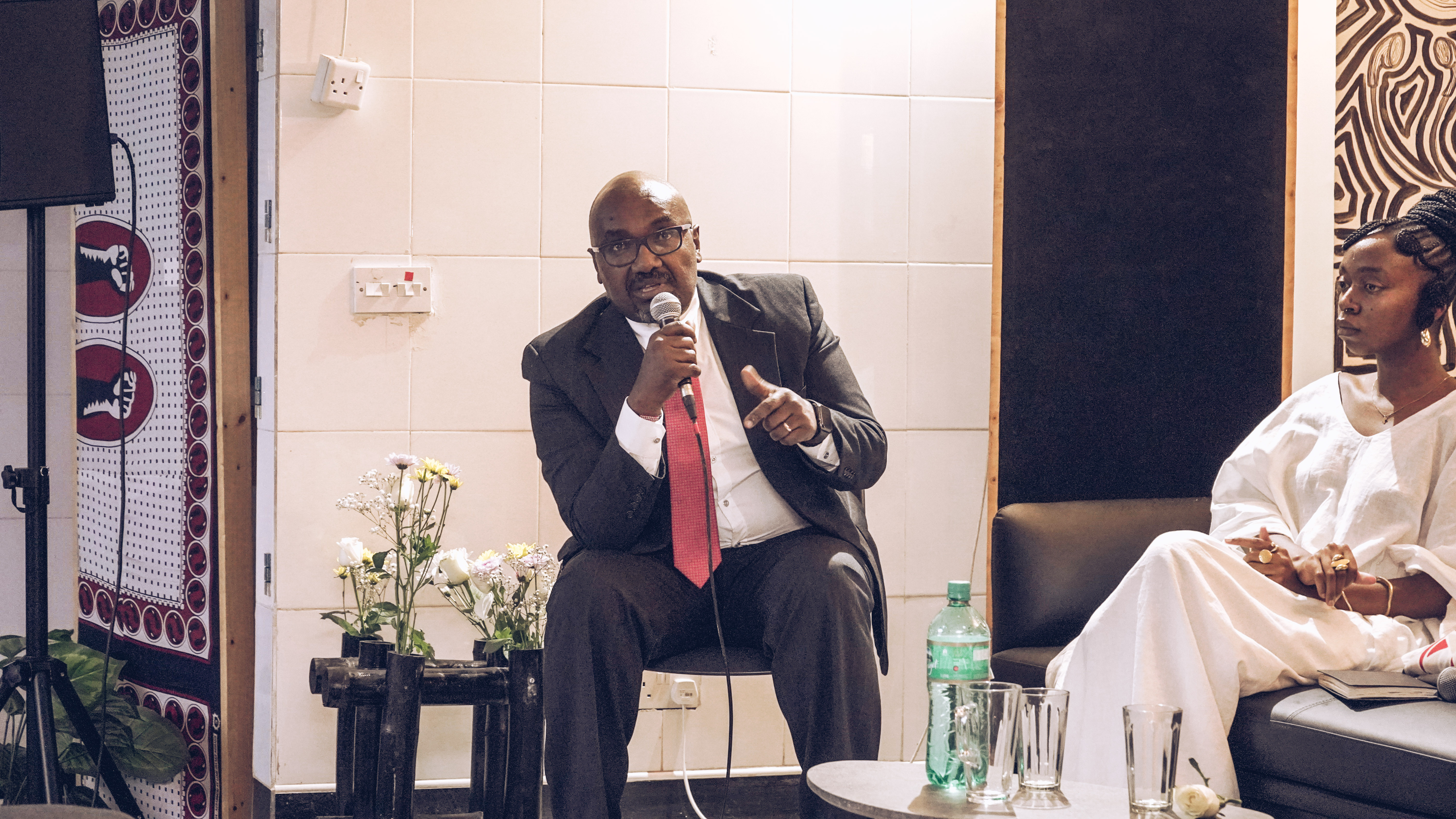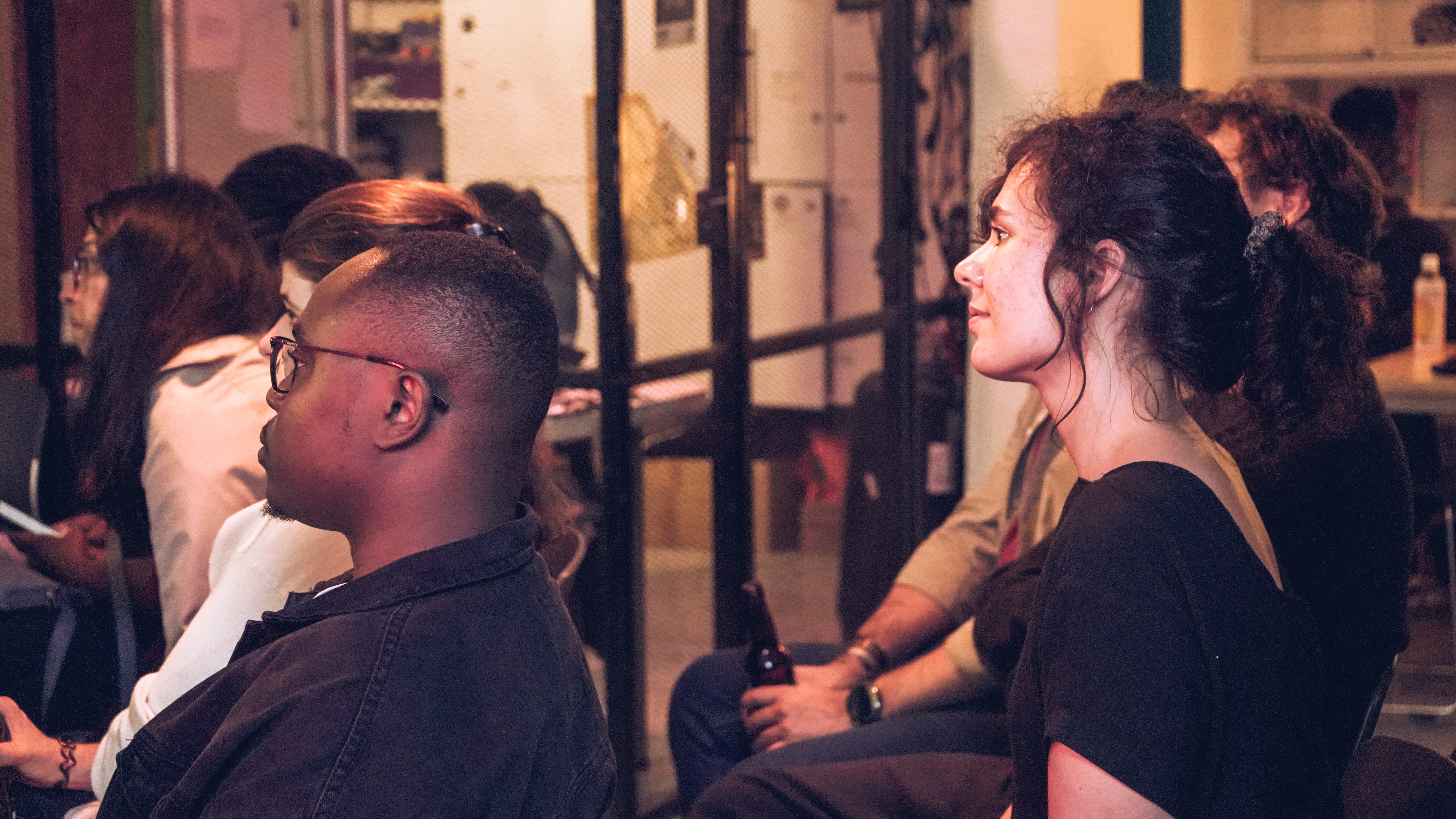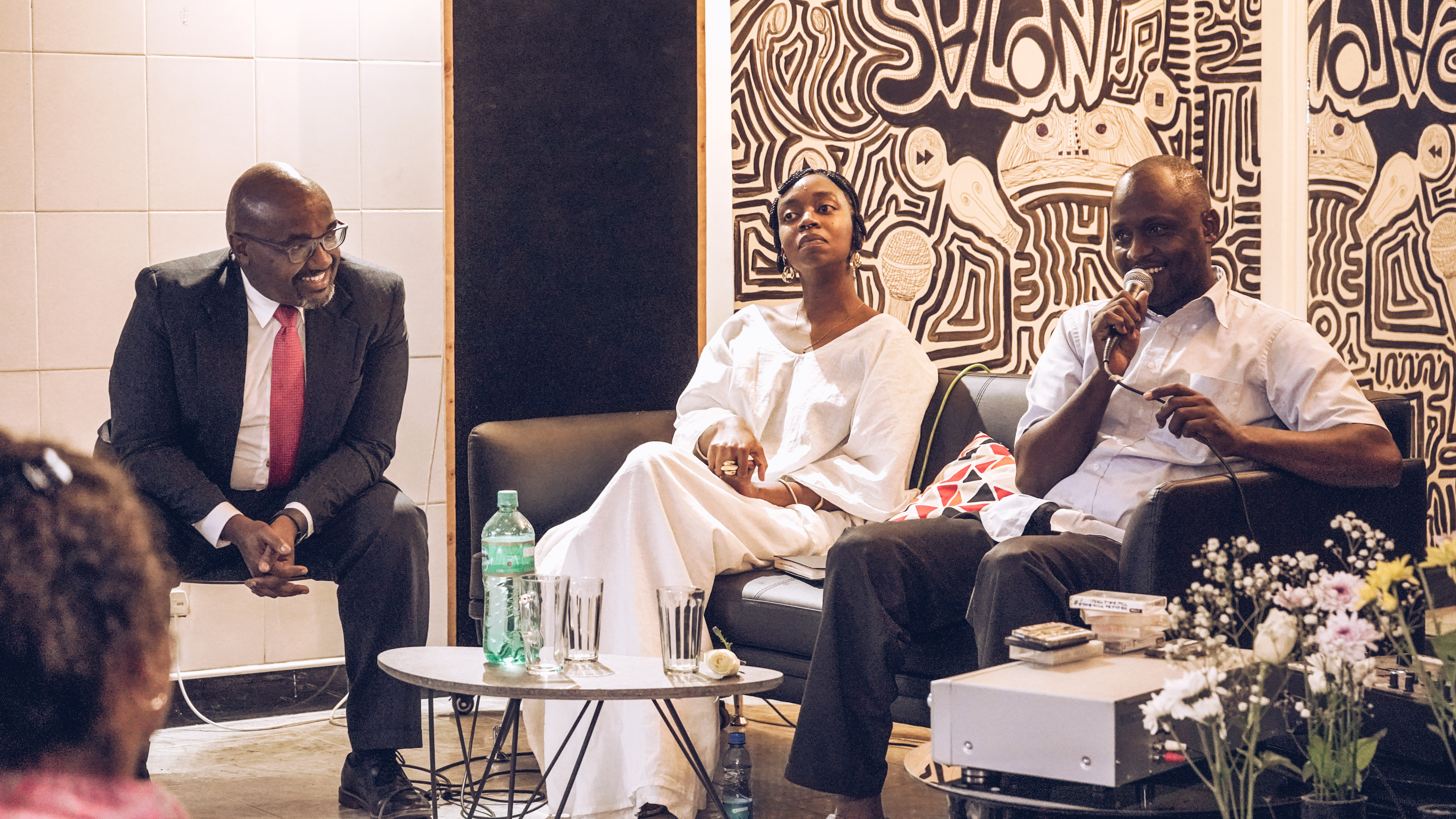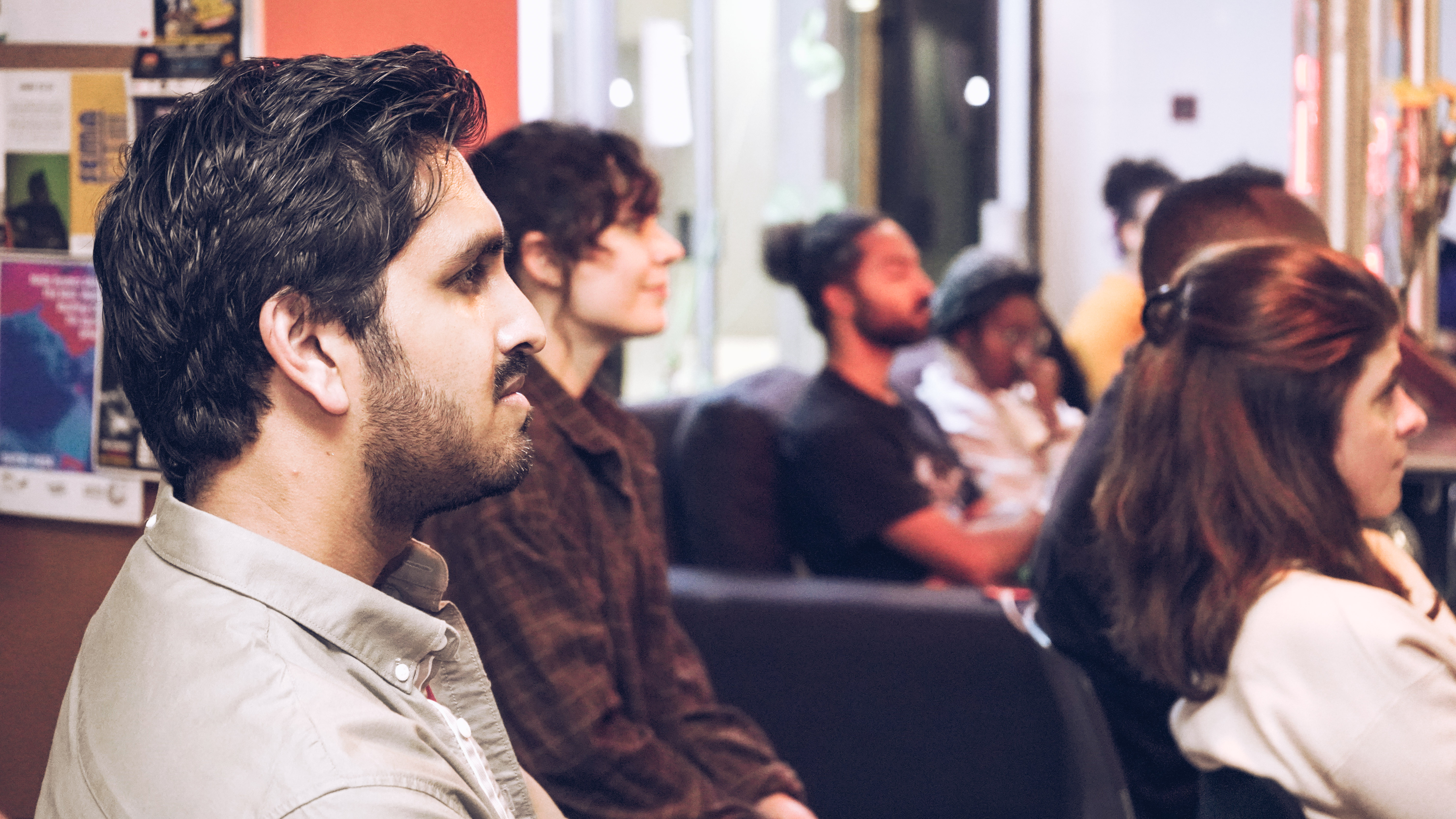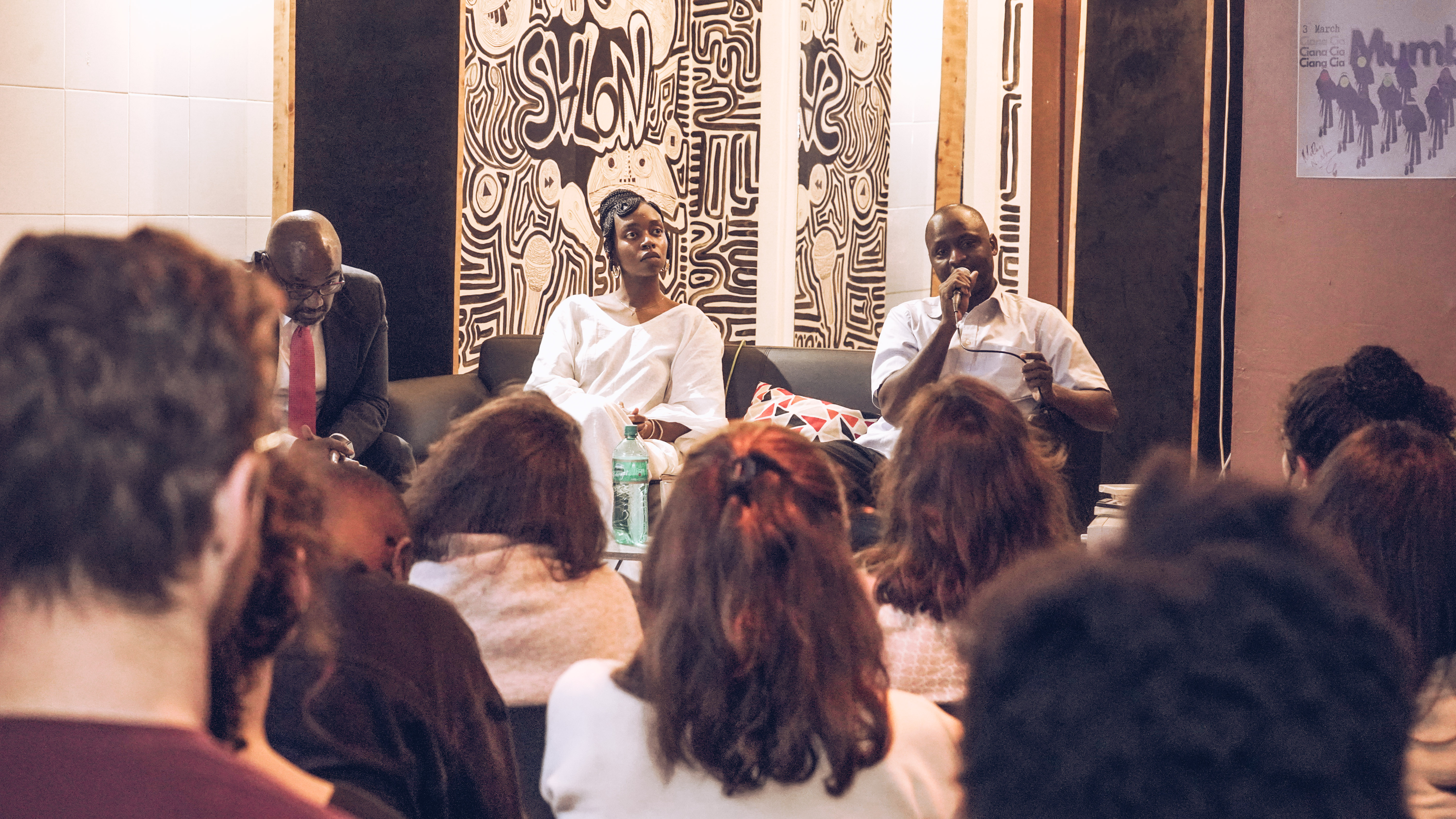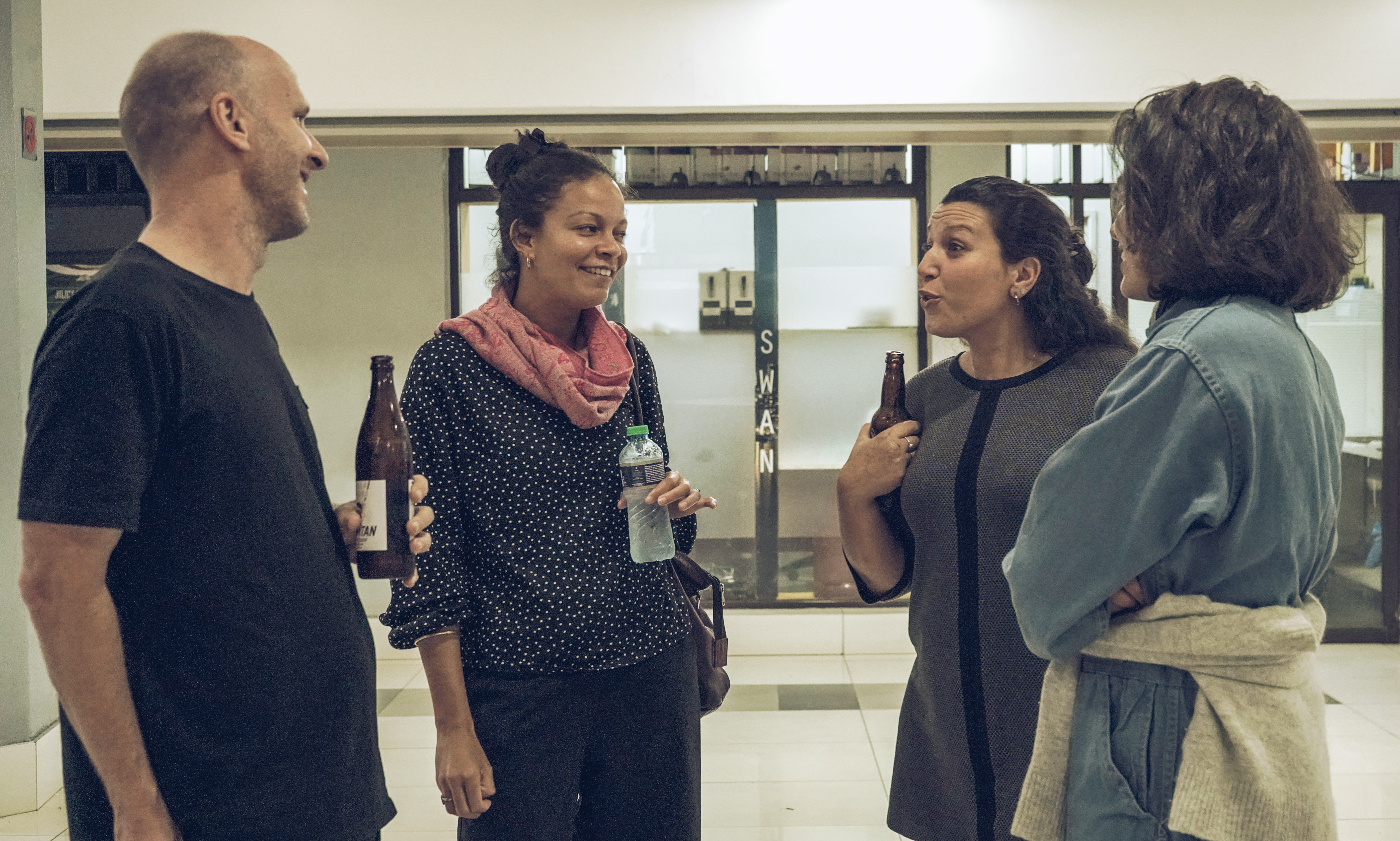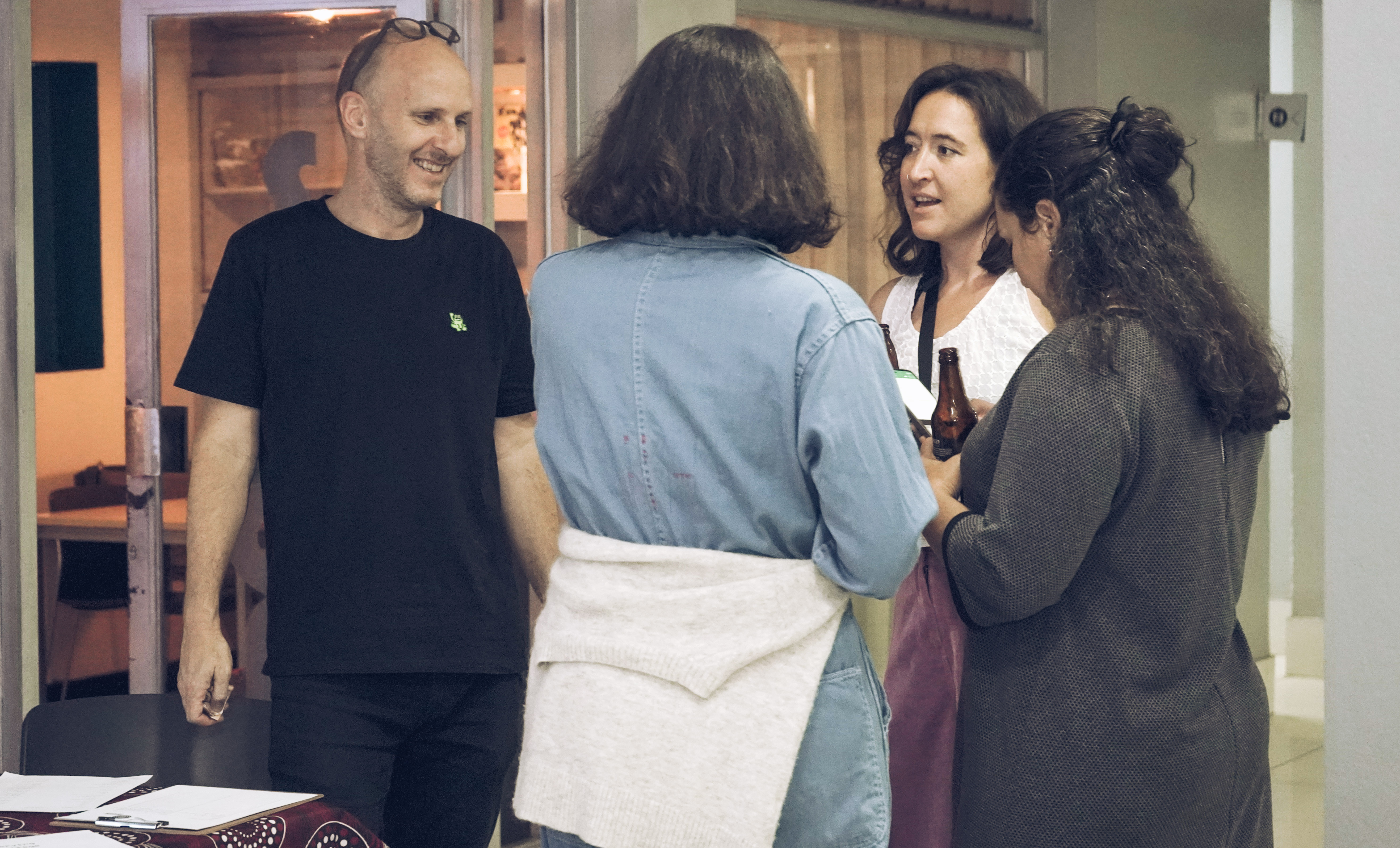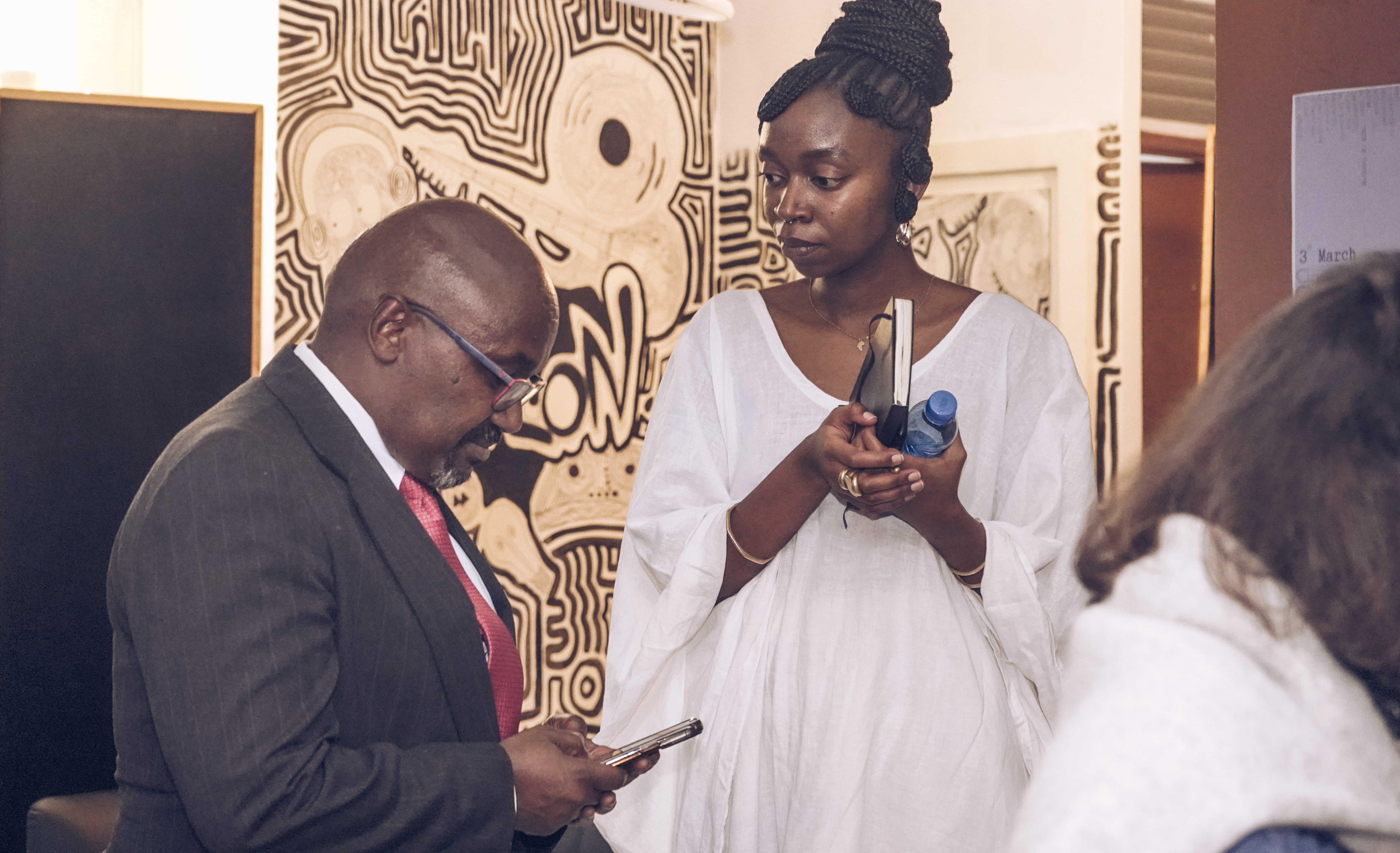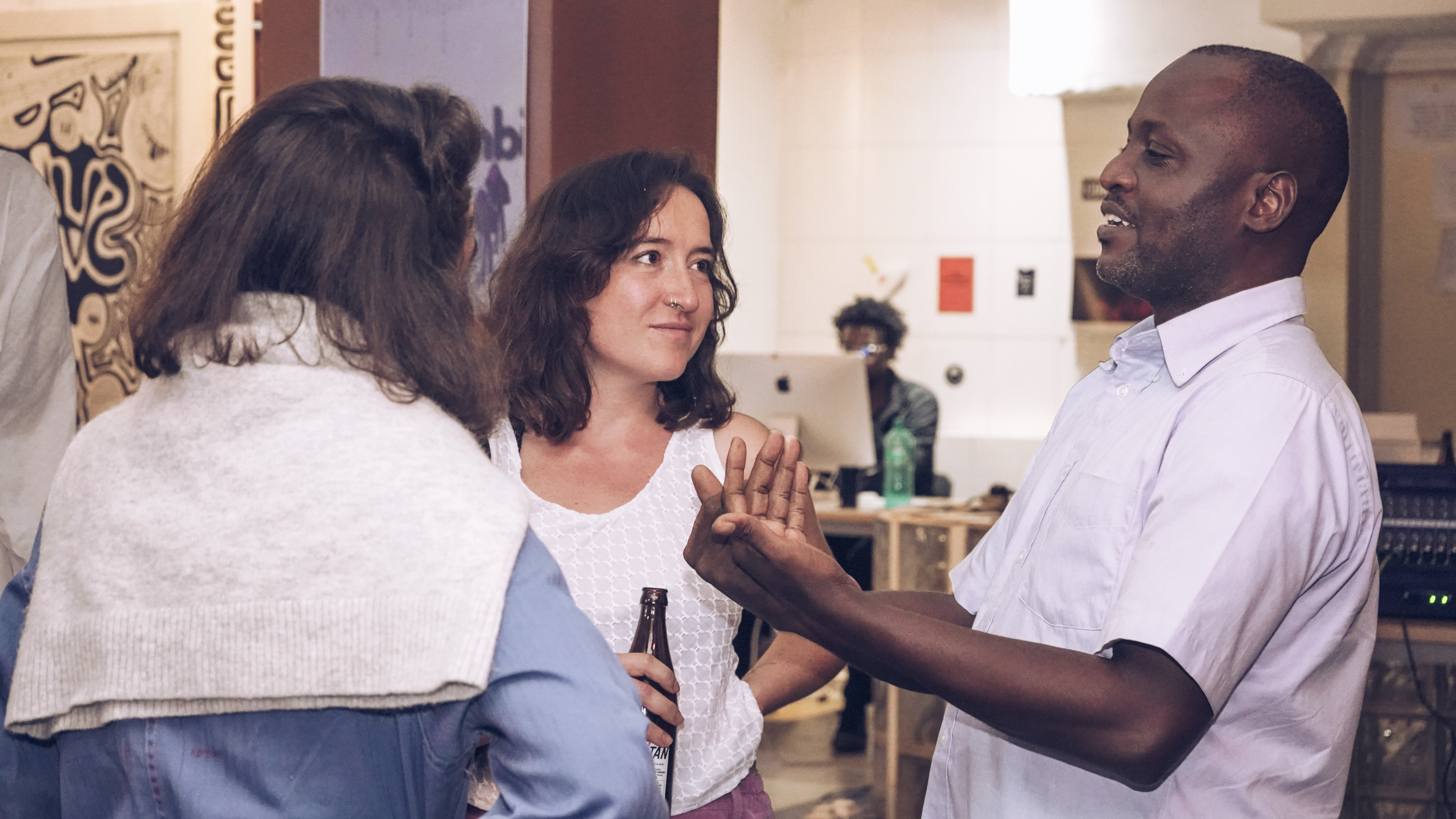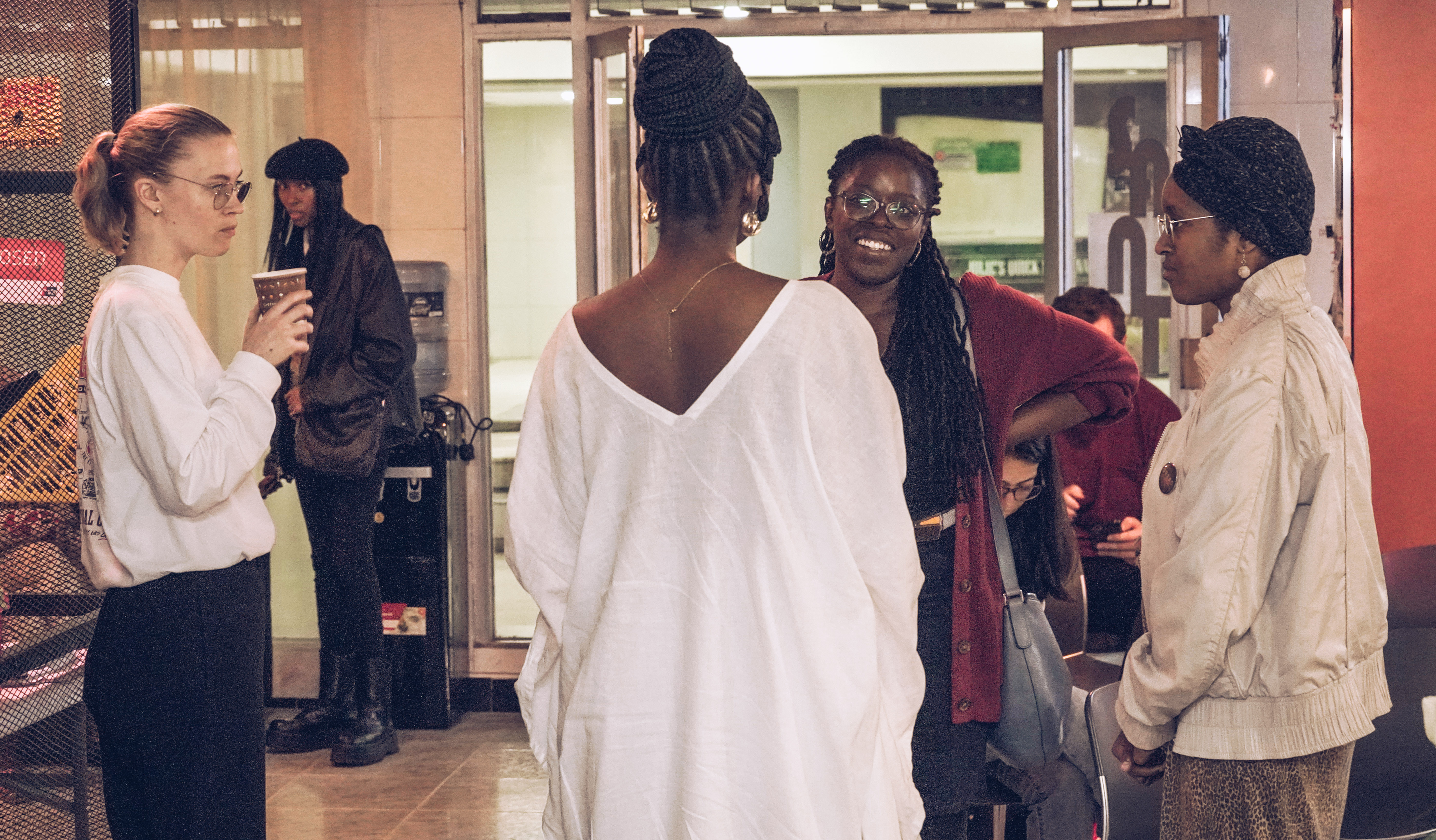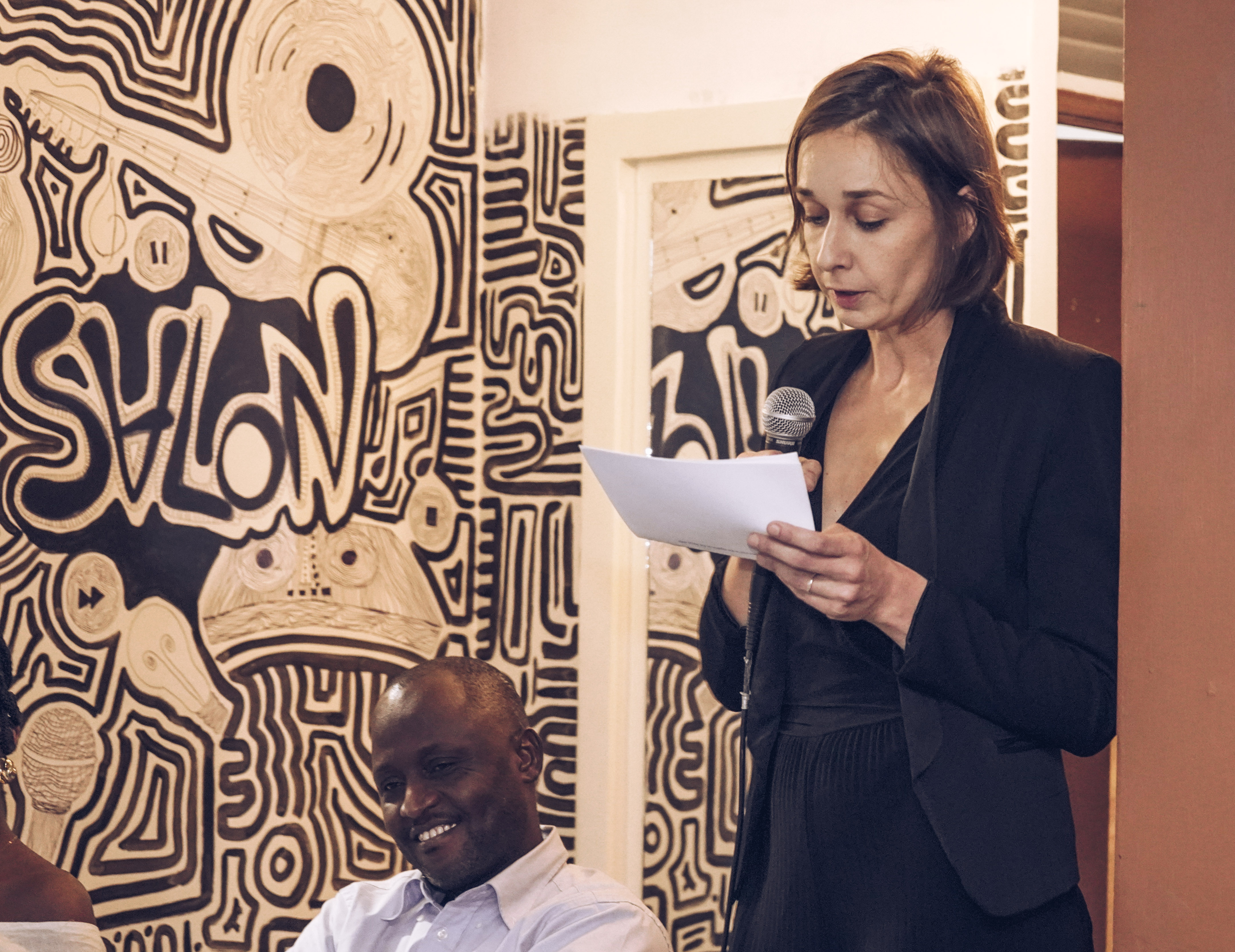 From the late 1960s to 2022 musicians from the East African coast recorded at 'Mbwana Radio Service' in Mombasa's Old Town. Some of
the music styles in the catalogue are taarab, mwanzele, kayamba or gozi. On the roster of the cassette label were stars like Zuhura Swaleh, Maulidi Juma, and Nyerere wa Konde. At the end of last year the studio and shop closed its doors permanently but the cassettes still exists albeit in a precarious state. That's why we need your support in preserving the diverse collection! The event featured music and conversations celebrating the rich heritage, addressing current issues and exploring possible futures.
All proceeds go to the preservation initiave.

In conversation was:
Nassoro Mwinyi, custodian of the collection
Prof. Mwenda Ntarangwi, cultural anthropologist
Wairimũ Nduba, founder of @werjokenya.





Ethereal EP listening session


Fri 5th May


After several months of planning, Barno successfully hosted her long-awaited EP listening party at The Salon. Supported by fellow Kenyan DJ Shikkiey, she showcased her 3 track debut EP accompanied by stunning visualizers from Array Records. The event reached its crescendo as the SEMA alumna closed the night with a nostalgic DJ set that was nothing short of ethereal.



Sundowner event


Thursday 27th April


Our first sundowner event at The Salon featured a fun eclectic mix of female and male Kenyan DJs. Barno, SeLO, Sirtoontzalot and Kimina played urban hits, Kenyan rhythms, and electronic beats, creating a relaxed and intimate atmosphere. This chill intimate sundowner brought the Santuri community together to connect on a cool Thursday night.



Kalanzi music distribution workshop


Thursday 27th April




Tangaza Magazine project manager Kalanzi facilitated an enlightening music distribution 101 workshop for our SEMA production students and our wider audience. He delved into the history of music distribution, explored various platforms available for distribution, and imparted valuable insights on music marketing. The session concluded with an engaging Q&A segment where students shared their personal experiences in distributing music online.



Jadili session: ethics of sampling traditional instruments


Saturday 22nd April



This special Jadili session blended conscious conversations about sampling traditional African music with futuristic music performances. Our lovely guest artists were Olith Ratego and Sven Kacirek of Odd Okoddo, Labdi Ommes and Bernt Isak of Unganisha. Together with David Tinning and Furaha of Santuri East Africa, they discussed the ethics of sampling music, Santuri Instruments, and the future of music with AI.


https://www.ableton.com/en/blog/sounds-in-context-santuri-safari/



The Anansi Radical Catalyst : Conflux


Thursday 20th April


Can you create music with other African artists who are in different locations around the world in real time? That's what Anansi collective did, producing tracks and writing lyrics together virtually as well as physically at The Salon on 4/20. They pushed the boundaries of collaboration in a hybrid space on https://anansi.site/



Raph EP listening session


Friday 14th April


Our friendly neighbor at The Mist, Raph aka DJ rPh, held an EP listening session at The Salon to showcase his latest project. He took us behind the scenes of "Hope/Currency" featuring Kenyan poet Kins of Spades, and why they chose to tackle Kenyan church commentary. You can experience this experimental EP by streaming or buying it on Bandcamp: https://rphandkinsofspade.bandcamp.com/album/hope-currency



Evolution of Kenyan music: Intro


Saturday 25th March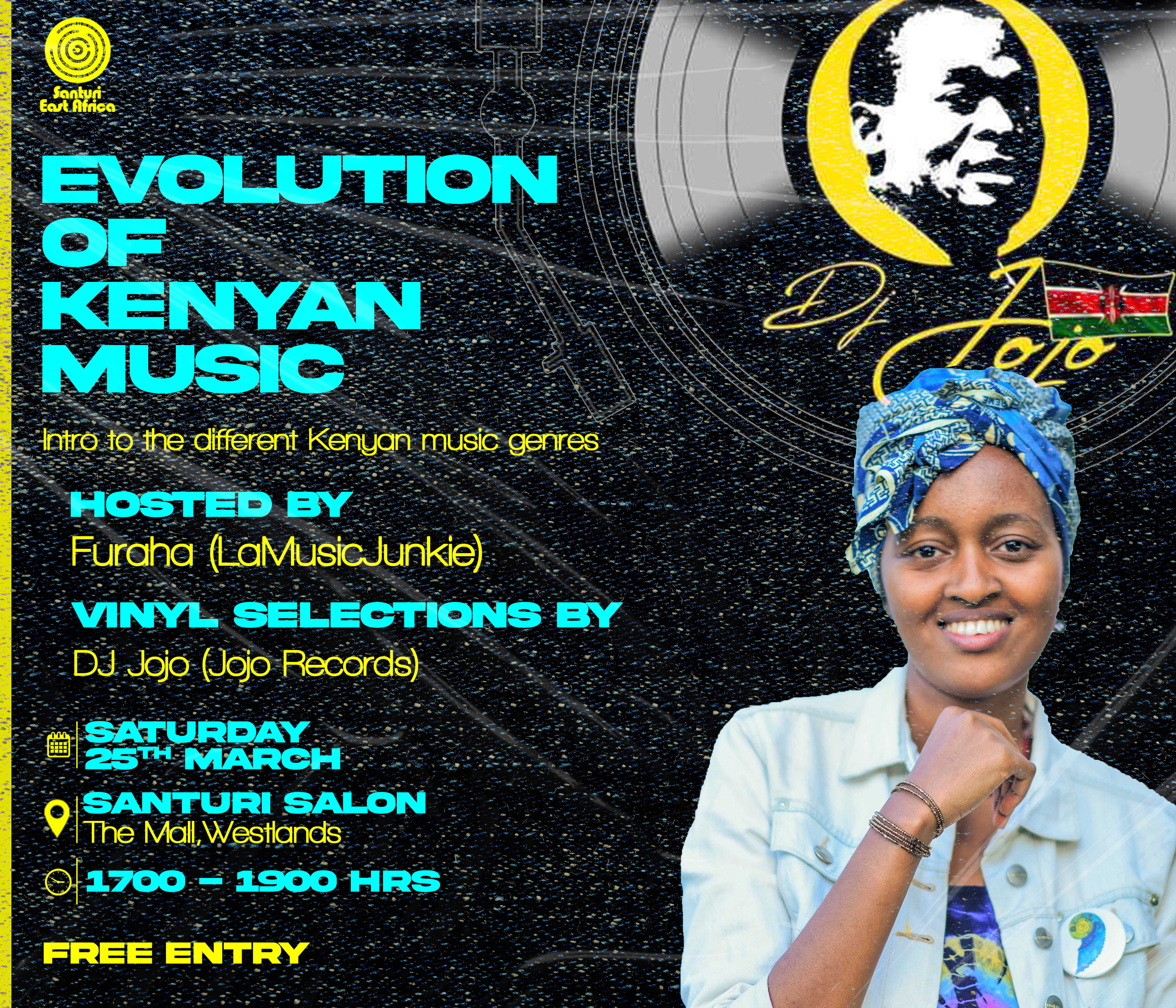 LaMusicJunkie hosted the first edition of the Evolution of Kenyan Music series, taking us back to the origins of Kenyan popular music in the 1940s. DJ Jojo's expertly curated vinyl selections showcased the diversity of Kenyan sounds, making for a fun and fascinating music discussion. Enjoy this captivating trip through time here:

https://bit.ly/evolutionofkenyanmusiczilizopendwa




Jadili 4: creative entrepreneurship


Friday 24th March



For the first Jadili session of 2023, we were honoured to host Mixcloud co-founder Nikhil Shah and angel investor Federico Pirzio-Biroli. Moderated by Gregg Tendwa, the panelists shared their creative entrepreneurship journeys, what they look for when investing in startups and more. You can listen to this inspiring discussion on Santuri's SoundCloud page.



Reflective Surface by Muthoni ni Mimi


Friday March 10th 2023


Muthoni Ni Mimi held her first showcase event at The Salon and it was absolutely mesmerising. Her multidisciplinary performance fused spoken word, live painting, acoustic music, African percussion and live electronics using Ableton Push. Attendees described the SEMA alumna's performance, who doubles as a musician and psychologist, as sound healing.


https://instagram.com/muthoninimimi?igshid=YmMyMTA2M2Y=



JC mixtape listening session


Sunday 5th March


JC, a rising Kenyan hiphop femcee, hosted an exclusive listening session for her upcoming mixtape at The Salon. The evening event featured electrifying performances by Dezian, Brainchild, and vinyl DJ Sam Tha Digga, who set the stage on fire. Jus Chillin then performed bouncy tracks from her debut mixtape which got her dedicated fans dancing and grooving along.

https://m.youtube.com/@jcmusic456/videos


Some picures from previous events.



Open Day January 13th
"Iche album" launch featuring Janice Iche, Nabalayo, Akoth Jumadi and DJ IV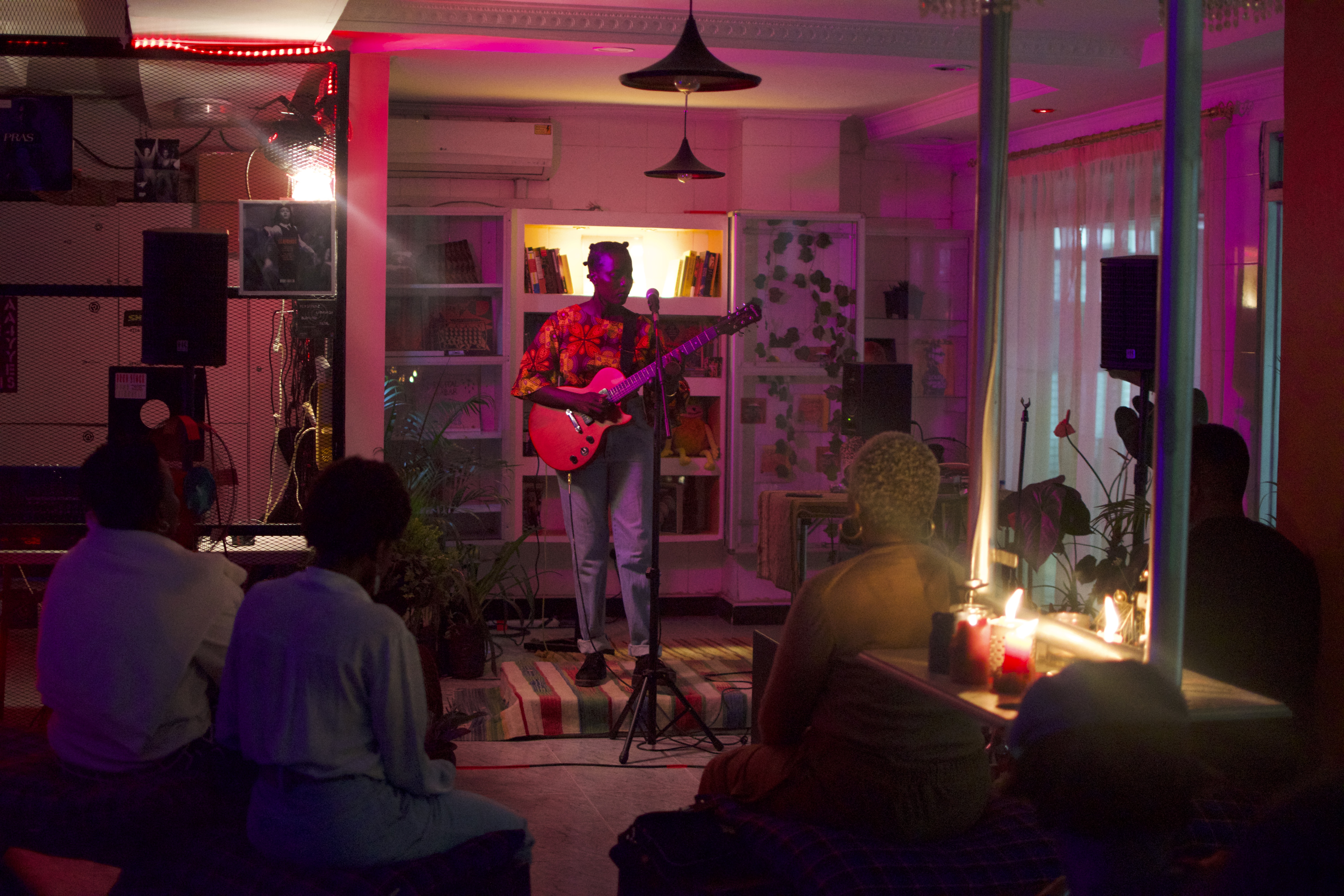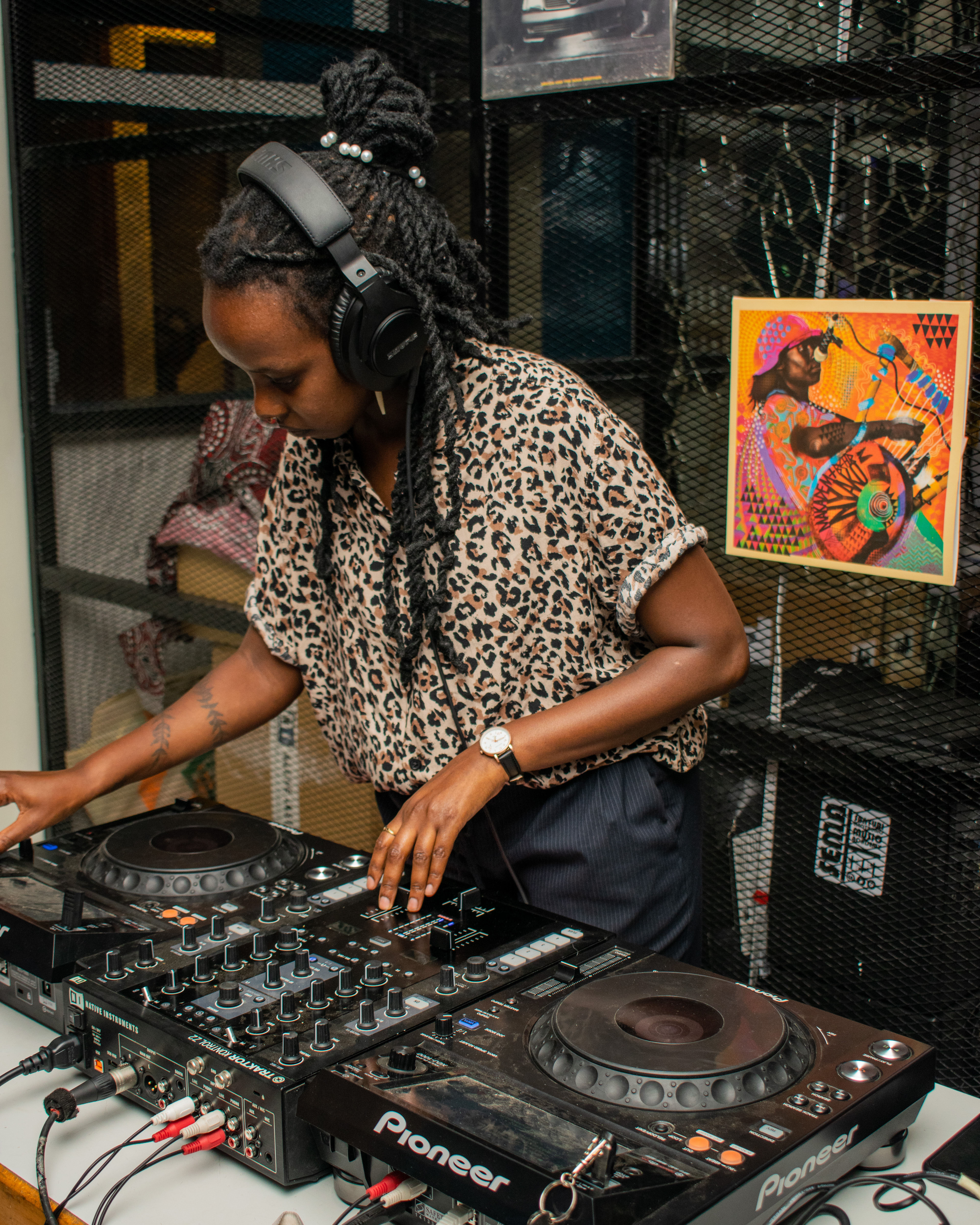 MISSION
[MONRHEA] hosts the TCHNO workshop at the Salon
Housed in a former beauty salon in the basement of The Mall, the Santuri's Salon is the central operating base for Santuri activities, combining a recording studio, music production stations, a workshop / classroom area, an office, and a showcase area.


From this space Santuri plans shall:



Create a value-driven, vibrant and inclusive space in Nairobi for music practitioners to learn skills, develop creative works, and share them with local, regional and global audiences.
Establish an East African reciprocal residency program that combines learning, collaboration and artistic innovation, connecting Kenya and Tanzania, expanding to 3 other locations in 2023/2024.
House our celebrated SEMA education program and grow our community by building an active Alums network - creating opportunities and providing sustained support for our students.
Them Mushrooms - live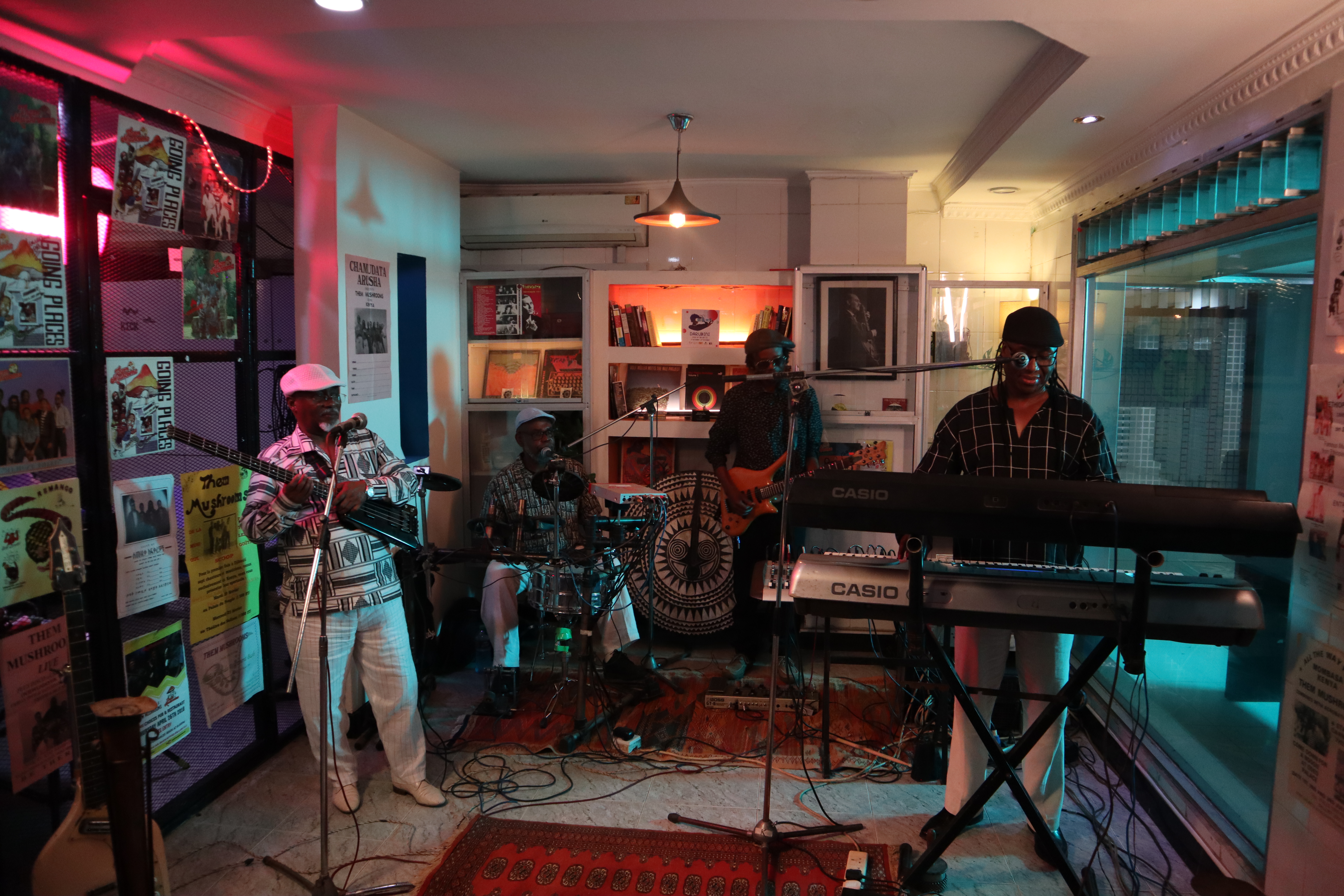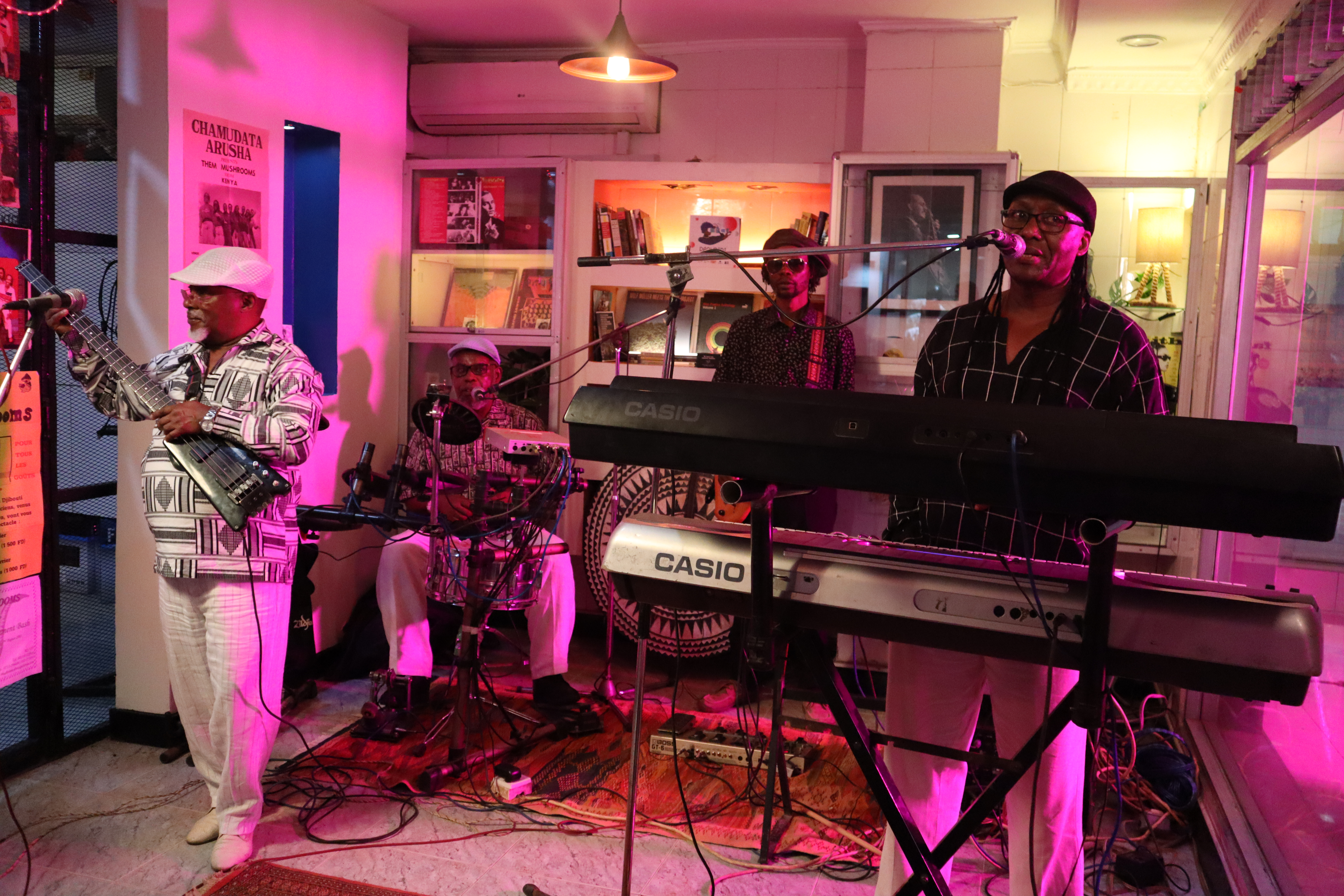 "Santuri has been a much needed breathe of fresh air in the Nairobi music space post-pandemic, bringing together equally inspired and curious music minds to learn, engage and interact. The Santuri Salon is a perfect add on to this ecosystem, right in the heart of Westlands (Nairobi party district), providing a space to showcase some of the magic the city is making. It was an honour for Them Mushrooms, one of Kenyas most iconic bands, to able to jam in the space to a small exclusive audience, in the build up to the Hamsini Tour celebrating 50 Years of Live music".
George 'Porgie' Gachui, Them Mushrooms' Manager








Dipa Konnection Video Shoot


Nairobi's next top band passed by to shoot a video for their upcoming release - full video to follow!




SEMA Open Day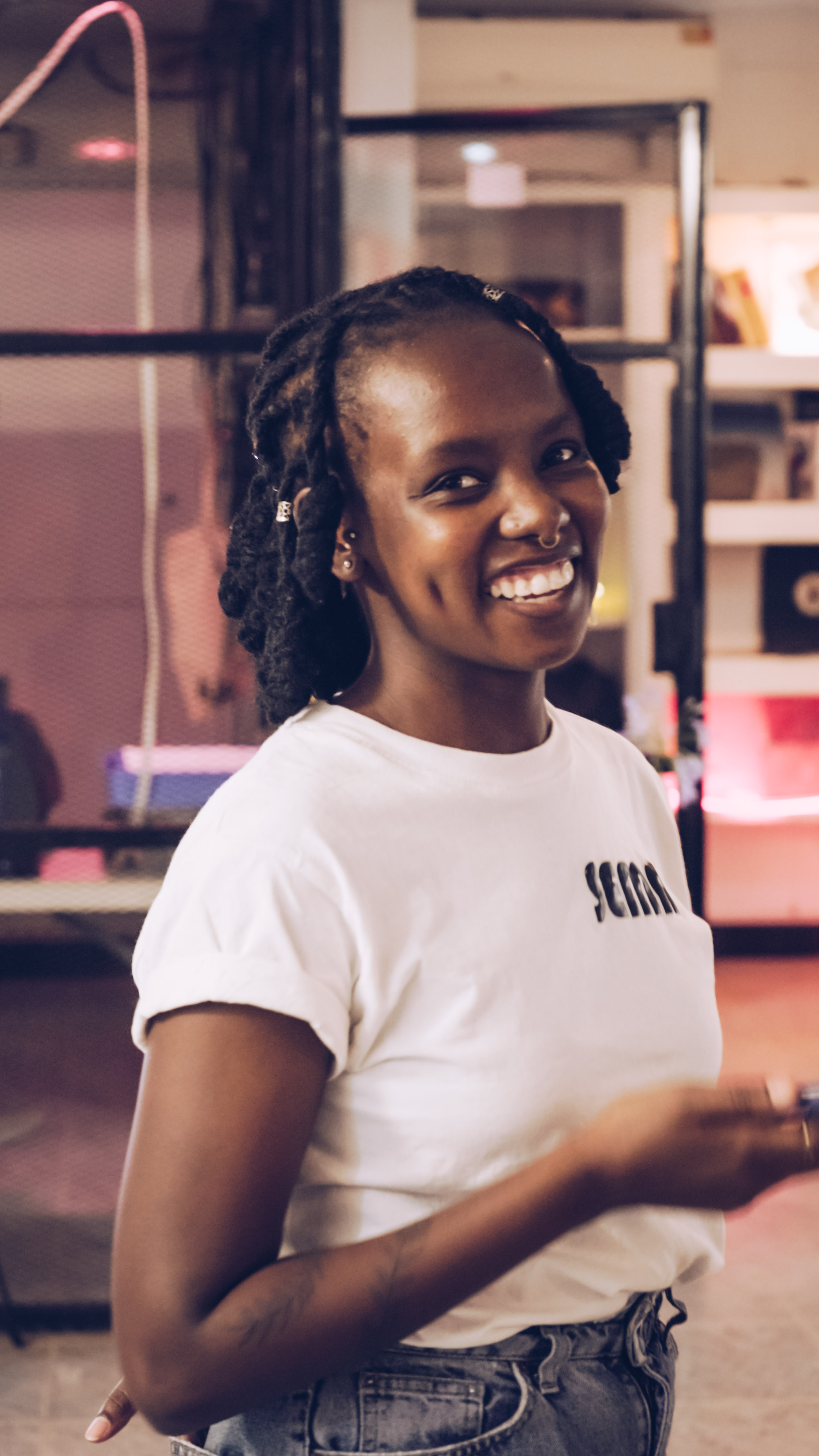 .





Building the Santuri Salon in September 2022